Congress Minus John McCain?
Resume
Doctors say Sen. John McCain has a brain tumor. What could a McCain absence mean for the Senate? For Congress? We'll dig in.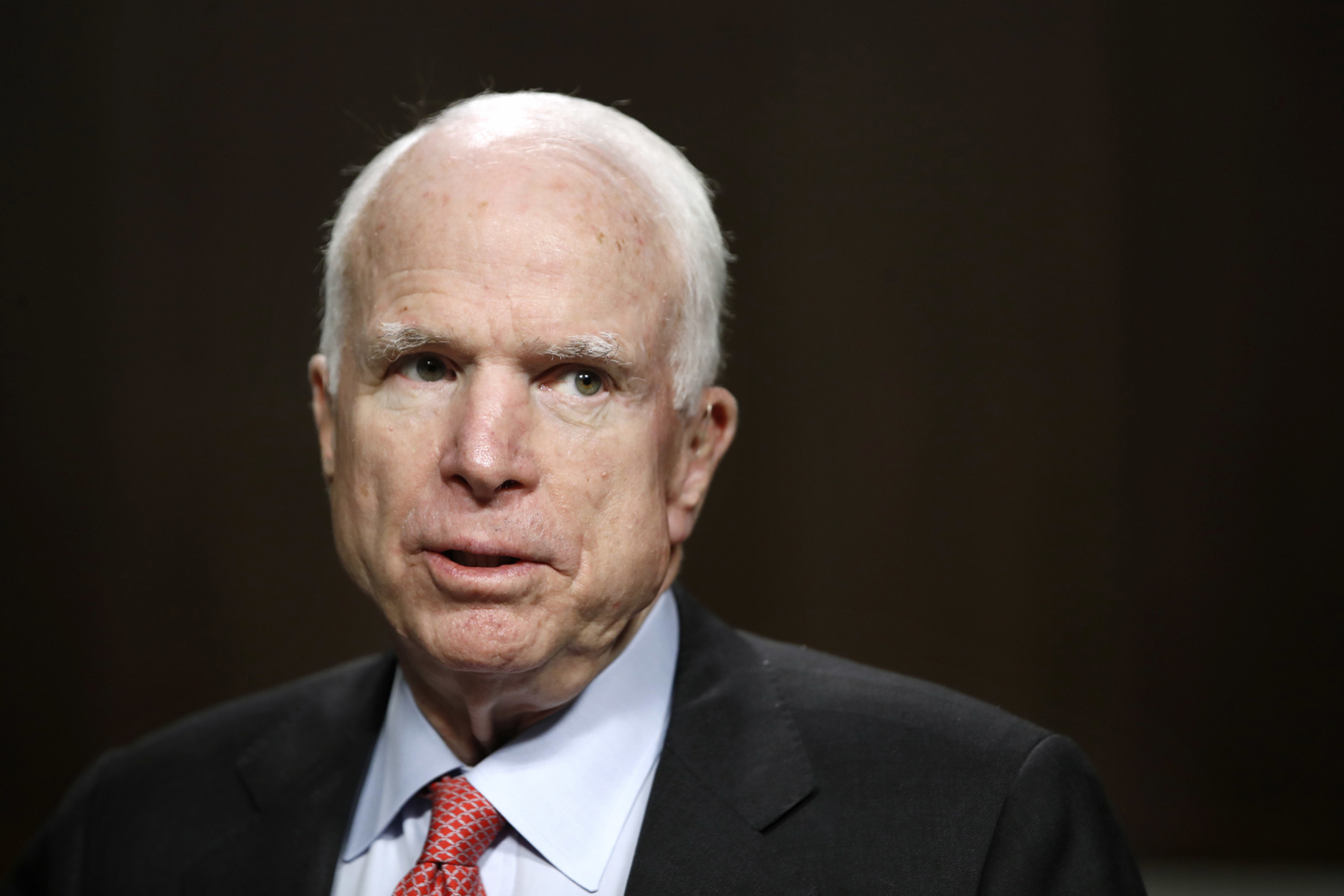 Guest
Sean Sullivan, congressional reporter for the Washington Post. (@WaPoSean)
From Tom's Reading List
Washington Post: John McCain, Republican senator from Arizona, diagnosed with brain tumor — "Sen. John McCain (R-Ariz.) has been diagnosed with a brain tumor, his office said Wednesday, throwing into doubt when and if he will return to Washington to resume his duties in the Senate. The Mayo Clinic said doctors diagnosed a tumor called a glioblastoma after surgery to remove a blood clot above McCain's left eye last week. The senator and his family are considering treatment options, including a combination of chemotherapy and radiation, according to the hospital."
New York Times: Lawmakers Unite in Support for John McCain After Cancer Diagnosis — "The news that Senator John McCain has brain cancer appears — at least momentarily — to have unified sharply divided Republican and Democratic politicians in support of a man some praised on Wednesday night as an 'American hero.'"
This segment aired on July 20, 2017.