The New Yorker's Evan Osnos joins us to discuss his latest piece on the possibility of nuclear war with North Korea.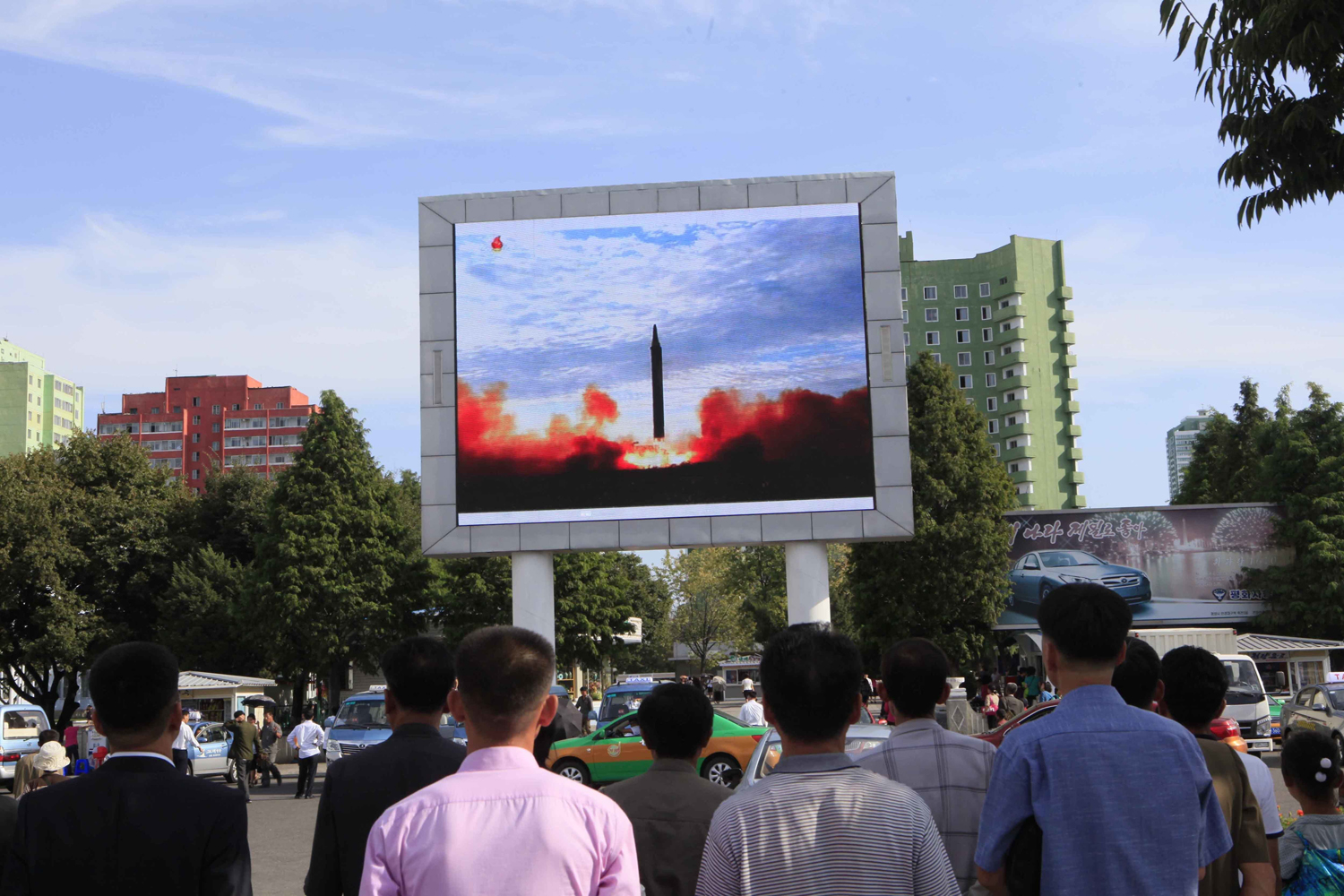 Guest
Evan Osnos, staff writer at The New Yorker covering politics and foreign affairs. Author of "Age of Ambition: Chasing Fortune, Truth and Faith in the New China." (@eosnos)
From Tom's Reading List
The New Yorker: The Risk of Nuclear War With North Korea — "U.S. intelligence has often underestimated the progress of North Korea's weapons development. But now the basic facts, accumulated by American, European, and Chinese intelligence agencies, are clear. North Korea has between twenty and sixty usable nuclear warheads, and ICBMs capable of hitting targets as far away, perhaps, as Chicago. It has yet to marry those two programs in a single weapon, but American intelligence agencies estimate that it will achieve that within a year. The U.S. is in the process of upgrading its ability to shoot down an incoming missile. It reportedly tried to derail North Korea's weapons development through cyber sabotage, but it only delayed the progress. A former U.S. official said, 'You spend millions putting it in place and then you ask, 'Did it work?' And the answer comes back: Maybe.'"
The New Yorker: Your Questions About 'The Risk of Nuclear War With North Korea' Answered — "Q:It would be great to hear you relate your D.P.R.K. trip to your intimate knowledge of Beijing's politics: How do you see China's role in this? A: It's safe to say that the role of China in this equation is important—even if it's not at all the panacea that President Trump might have suggested in some of his tweets. China does not have the total control to turn this crisis around. Just as a practical illustration: to our knowledge, Xi Jinping has never met Kim Jong Un, and even the Chinese Ambassador to North Korea has yet to present his credentials to the leader. There is a sustained chill between the two leaderships."
This segment aired on September 18, 2017.