President Trump's U.N. Speech
Play
This article is more than 5 years old.
Looking at the president's first speech to the U.N. General Assembly.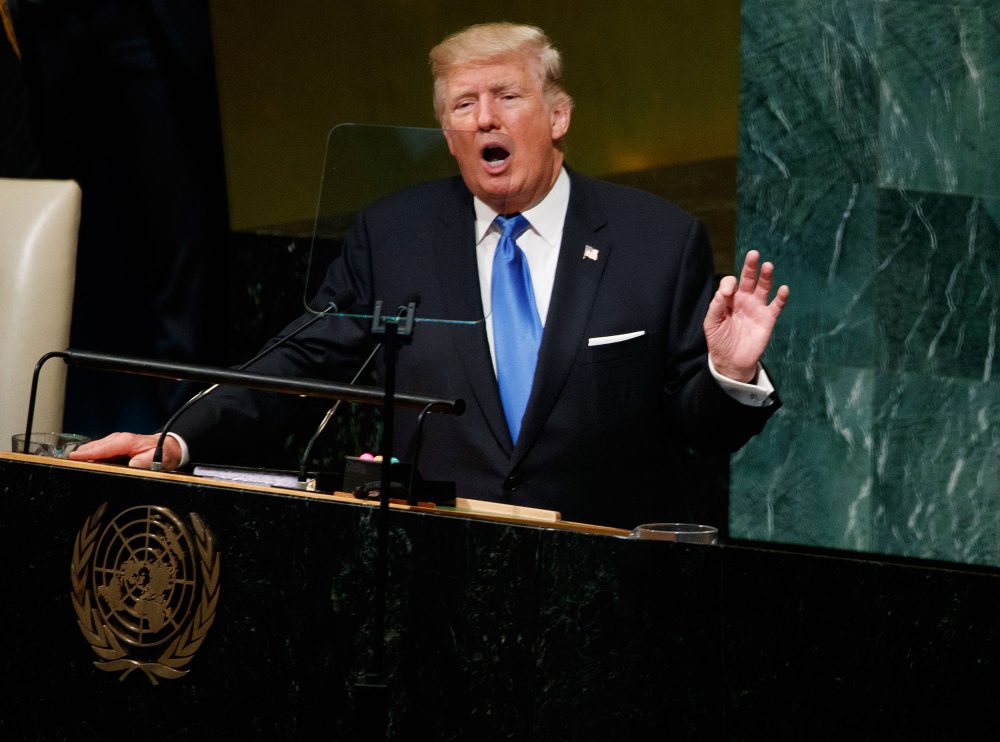 Guest
Yochi Dreazen, deputy managing and foreign editor for Vox. (@yochidreazen)
Richard Haass, president of the Council on Foreign Relations. Author of "A World in Disarray: American Foreign Policy and the Crisis of the Old Order."  (@RichardHaass)
From Tom's Reading List
The Wall Street Journal: Trump, in U.N. Speech, Takes Aim at North Korea, Iran — "The president started his speech in the measured language that many in America's foreign policy establishment have urged Mr. Trump to utilize more often, but also peppered his speech with the more colorful rhetoric that defined his political rise. Aside from referring to North Korea's leader as "Rocket Man," he also referred to "loser terrorists" that must be wiped out from the world and pledged to stop "radical Islamic terrorism," a phrase he criticized Barack Obama for not using during his time as president."
The Washington Post:  In U.N. Speech, Trump Threatens To 'Totally Destroy North Korea' And Calls Kim Jong Un 'Rocket Man' — "The president's address was highly anticipated around the world for signs of how his administration would engage with the United Nations after he had criticized the organization during his campaign as being bloated and ineffective, and threatened to slash U.S. funding. Trump offered a hand to fellow leaders but also called on them to embrace "national sovereignty" and to do more to ensure the prosperity and security of their own countries. Over and over, he stressed the rights and roles of "strong, sovereign nations" even as they band together at the United Nations."
This segment aired on September 19, 2017.