NFL Players Respond To President Trump
Resume
In yesterday's football games across the country, NFL players took a knee during the national anthem to protest racial injustice against African-Americans in the United States. We discuss.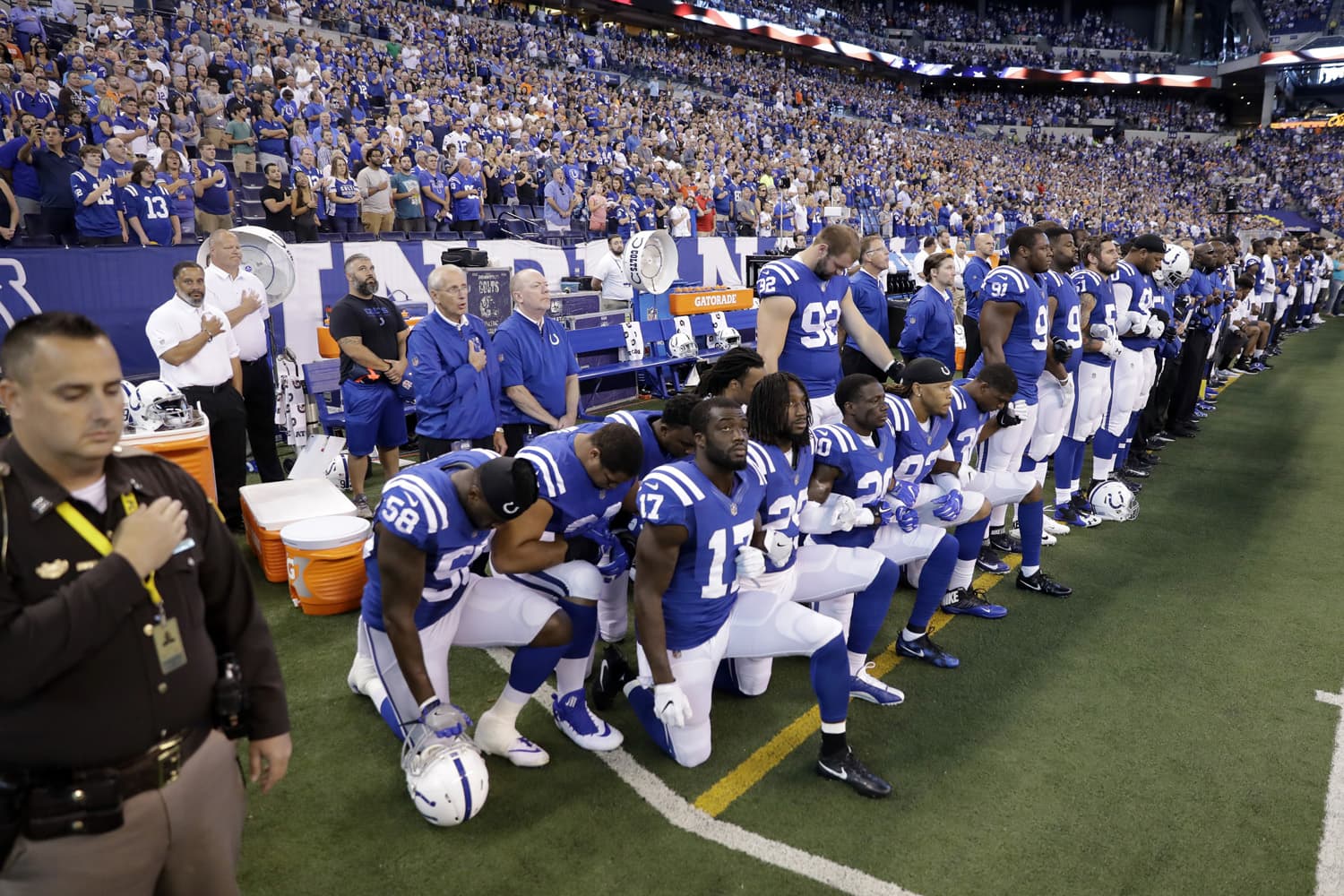 Guests
David Steele, senior writer covering the NFL for Sporting News. (@David_C_Steele)
Christine Brennan, national sports columnist for USA Today. (@cbrennansports)
From Tom's Reading List
New York Times: What Every N.F.L. Team Did During the National Anthem on Sunday — "Widespread calls for demonstrations at Sunday's games erupted after President Trump's comments this weekend criticizing players for kneeling during the national anthem and owners for tolerating the displays. Starting with Jacksonville's game against Baltimore in London, players, coaches and several owners protested across the league."
CBS News: NFL players kneel, raise fists, lock arms during national anthem — "Many players sat, kneeled, raised fists or stayed inside locker rooms as the anthem played before each game, and as team owners encouraged players to express themselves. Others locked arms in a show of unity."
This segment aired on September 25, 2017.