Zooming Toward An Electric Car Future
Play
This article is more than 5 years old.
General Motors lays out an all-electric future. Twenty new electric car and truck models by 2023. Are gas and diesel engines going the way of the horse and buggy?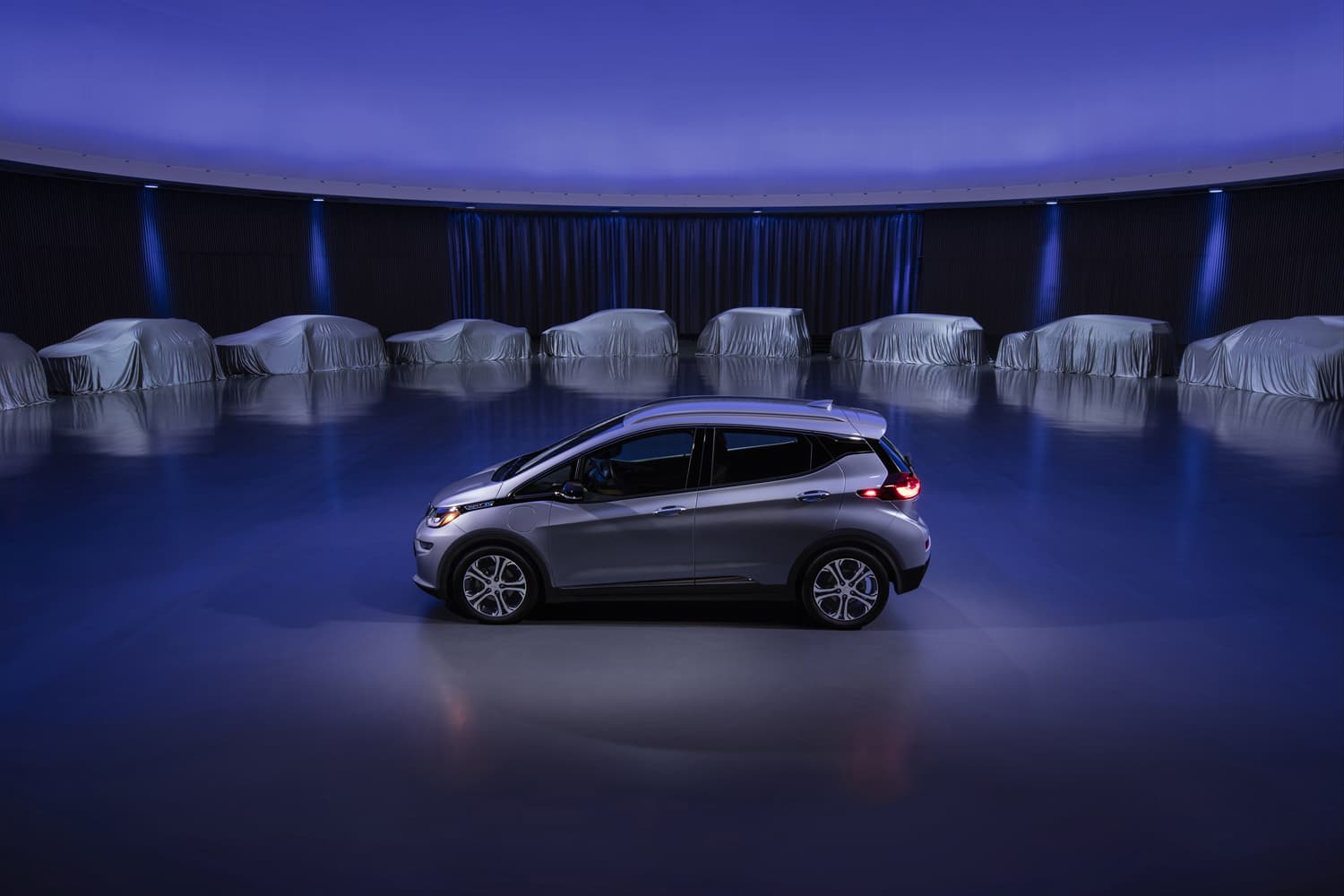 Believe it or not, this week Detroit, America's big automakers, are saying they want to take gasoline out of the car business. Here's what GM's chief of global product development said Monday: "General Motors believes in an all-electric future." As in electric cars. They don't exactly have a choice. China and Europe and California are in the driver's seat. And they want electric. Self-driving cars will be electric. And Detroit is going. This hour, On Point: Here comes the electric car future, for real. -- Tom Ashbrook.
Guests
Joann Muller, Detroit bureau chief and auto reporter for Forbes Magazine. (@JoannMuller)
Pam Fletcher, executive chief engineer for Global Electric and Autonomous Vehicles at General Motors.
Sam Abuelsamid, senior research analyst at Navigant Research, a market research and consulting firm. Former autmotive product development engineer. (@samabuelsamid)
Michael Dunne, president of Dunne Automotive, a Hong Kong-based consulting & research firm focusing on China and the future of the automotive industry. Author of, "American Wheels, Chinese Roads." (@DunneAutomotive)
From Tom's Reading List
Forbes: GM Plots All-Electric Future With 20 New EVs and Fuel Cell Vehicles Coming By 2023 — "General Motors offered a sneak peak of the future Monday, briefly revealing three models that could be among 20 new all-electric vehicles it will launch by 2023. The first two EVs will be launched in the next 18 months, GM said, and will be based off learnings from the Chevrolet Bolt EV, which went on sale about 10 months ago. Although GM would not provide details about the upcoming models, it showed reporters three different concepts: a sporty crossover, a larger wagon or SUV and a tall, boxy pod car that looked like a people-mover for cities."
WIRED: The Tricks And Treats California Can Use To Banish Fossil Fuel Cars — "That's why no other American states or government agencies have floated gas car bans. But do not count out California, which has a long history of leading on emissions. As federal legislators tussled over the 1963 Clean Air Act, they wrote in provisions allowing the state to create its own stricter regulations, acknowledging it was already way out ahead on environmental standards. Nine other states have signed onto California's Zero Emission Vehicle mandate, which means the it controls over a quarter of the American vehicle market. Even if California can't receive a special waiver from the federal government to ban gas, the state seems to think it can pull it off by manipulating vehicle registration rules or ordering gas vehicles off state highways."
The Economist: China Moves Towards Banning The Internal Combustion Engine — "No timeline for a ban was suggested. China already has ambitious medium-term goals for automotive efficiency and climate change, including a cap on carbon emissions by 2030. Experts reckon this new ban might come into force around then. It is unclear whether the ban will include only pure-petrol cars or also plug-in hybrids that combine petrol engines with electric motors."
This program aired on October 4, 2017.