Don't Miss 'On Point Live' Friday, October 13
This article is more than 5 years old.
On Point fans: Don't miss your chance to see Tom in person. "On Point Live" is coming to historic Faneuil Hall in Boston at 7:30 p.m. this Friday.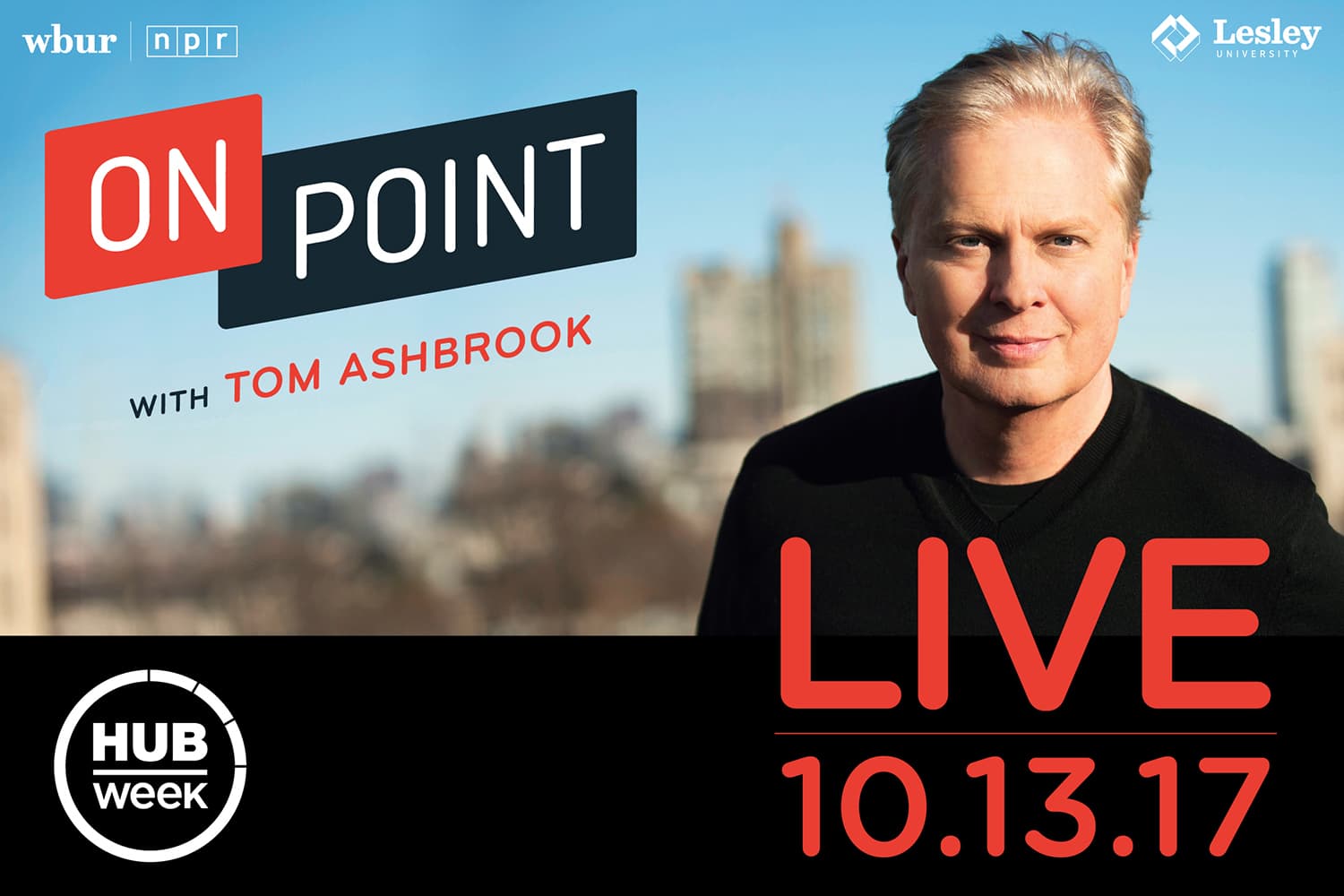 Experience the energy of the show with special guests: CNN political contributor Van Jones; Celeste Ng, author of the fall's big novel, "Little Fires Everywhere;" and music from Josh Ritter, who will also join the conversation.
Come hear our guests take on the state of the nation. Come to be challenged. To be infuriated. To be inspired. To ask YOUR questions.
It's not every day you can be part of our radio broadcast audience. Don't miss your chance for this behind-the-scenes experience! This show will be recorded live and broadcast for our national audience on Monday, Oct. 16.
Click here to purchase tickets — VIP tickets include access to a pre-show reception under one of HUBweek's geodesic domes on City Hall Plaza with the entire On Point team.
(Note, once you click "register now," enter your email address and click "continue" to access the payment page.)
And, to our listeners outside of the Boston area, we want to make sure you're part of the conversation, too! Comment below with your questions for our panelists.