The White House's Demands For A 'DREAMer' Deal
Resume
What the White House wants as the price of saving DACA and the DREAMers – and the Democrats' response.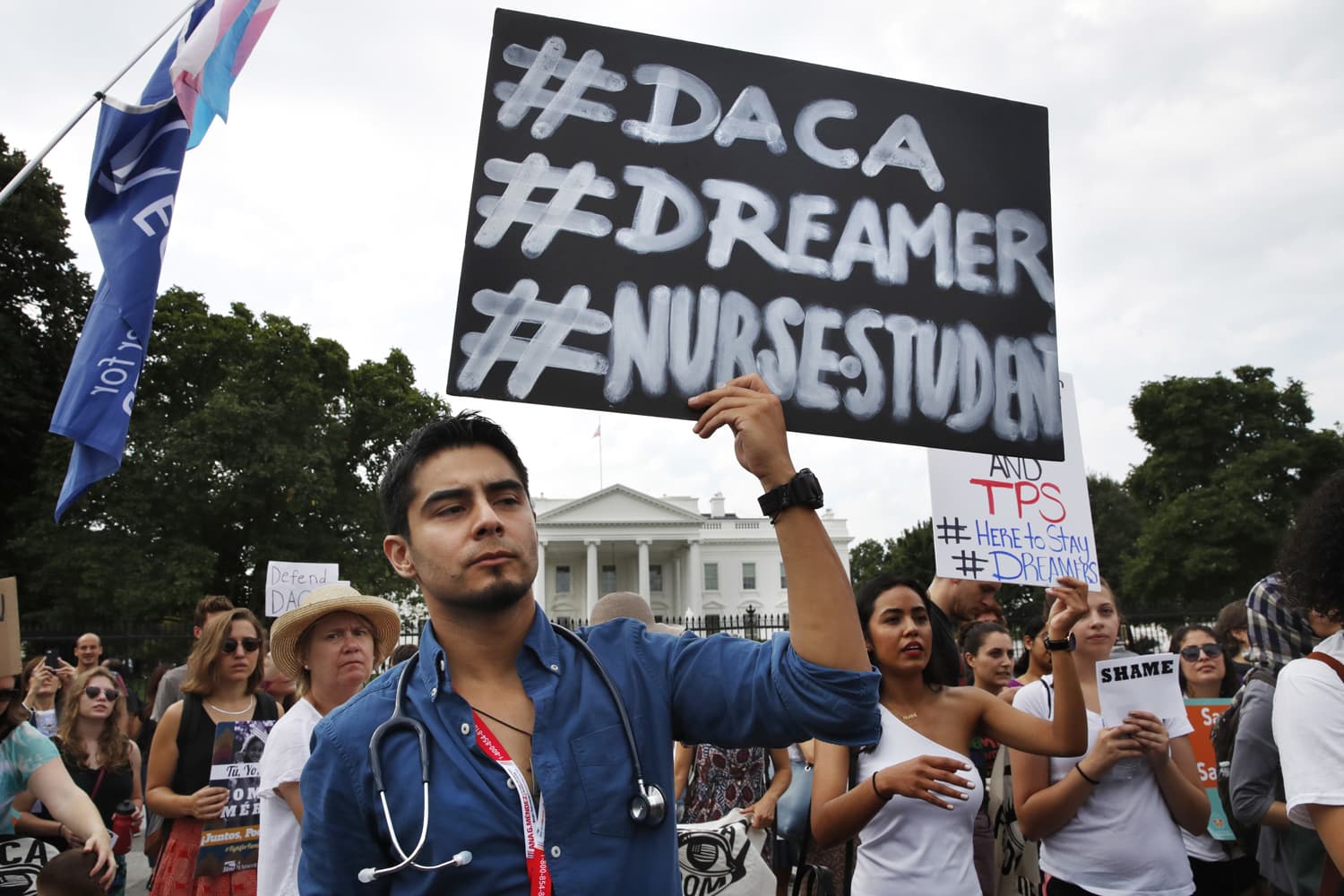 Guests
Alan Gomez, immigration reporter for USA Today. (@alangomez)
Seung Min Kim, covers Congress for Politico. (@seungminkim)
From Tom's Reading List
USA Today: Analysis: Trump Immigration Priorities Dash Hopes Of Compromise — "The White House just pushed the immigration debate back where it all began: a stalemate. On Sunday night, the Trump administration released a list of hard-line immigration priorities that includes funding for a border wall and a crackdown on unaccompanied minors fleeing Central America – a wish list that effectively quashed Democrats' hopes that Trump may finally be cajoled into finding a bipartisan compromise on a core campaign promise."
Politico: Trump Lists Immigration Demands That Could Derail 'DREAMers' Deal — "The list will certainly turn off Democrats and even Republicans — many of whom have endorsed providing a pathway to legal status for "Dreamers," or undocumented immigrants who came to the United States as minors. The White House said Sunday it was not interested in providing citizenship to DACA beneficiaries, even though the main proposals for Dreamers on Capitol Hill would allow a pathway to citizenship."
Bloomberg: Trump Hands Democrats an Opportunity on Immigration — "President Donald Trump's renewed demands for a border wall and dramatic changes to immigration laws in exchange for deportation protections for young undocumented immigrants may help Democrats by keeping the issue alive in the 2018 election year. Polls show voters side with Democrats on shielding the immigrants, known as Dreamers. By adopting a hard line, Trump is setting the stage for a prolonged fight in Congress that could help Democrats gain seats in the House and Senate."
This segment aired on October 3, 2017.