Tom Perez, Nina Turner And DNC 'Rigging'
Resume
We're joined by Democratic National Committee Chair Tom Perez and Our Revolution President Nina Turner. We'll talk about the Donna Brazile bombshells: Did the DNC rig the Democratic primary for Hillary Clinton? Plus, it's Election Day in some states around the country.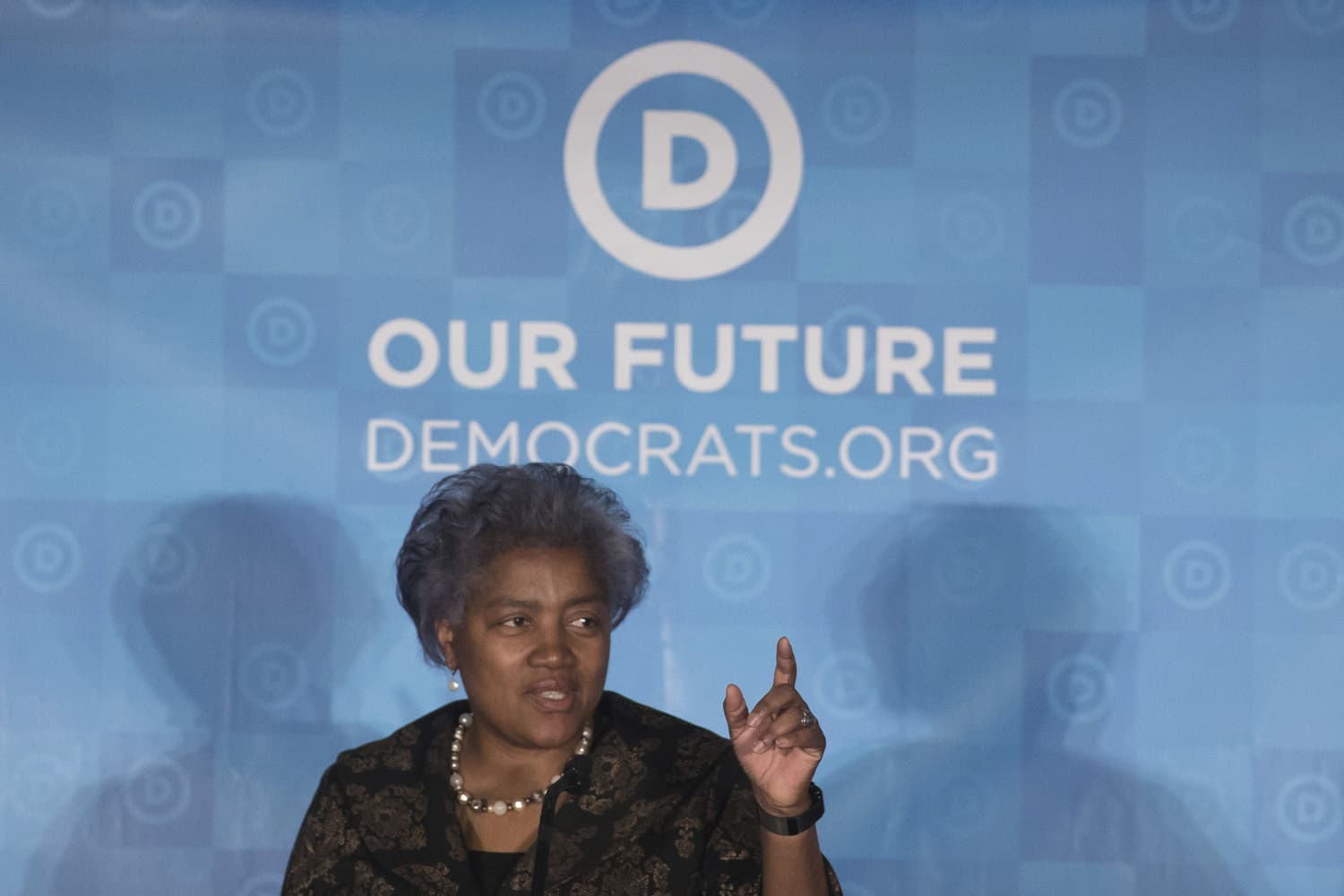 Democrats still aren't over the 2016 primary race that pitted Hillary Clinton against Bernie Sanders.  Former Democratic National Committee chair Donna Brazile has penned a book saying the Clinton campaign basically took over the DNC as Hillary battled Bernie.  "Rigged primaries?" is the headline question.  The book is out today - Election Day of all things.  This hour, On Point: the current DNC chair Tom Perez, a Sanders champion, and more on Donna Brazile's bombshell. --Tom Ashbrook
Guests:
Tom Perez, chair of the Democratic National Committee. (@TomPerez)
Nina Turner, president of Our Revolution. (@ninaturner)
Philip Rucker, White House bureau chief for the Washington Post. (@PhilipRucker)
Gabriel Debenedetti, national political reporter for Politico. (@gdebenedetti)
From Tom's Reading List:
Washington Post: Brazile Says She Found 'No Evidence' That Democratic Primaries Were Rigged For Clinton — "Former Democratic National Committee interim chair Donna Brazile said Sunday that despite a joint fundraising agreement between the DNC and Hillary Clinton's campaign, there was "no evidence" that the 2016 presidential primaries were rigged, while her successor, Tom Perez, said the DNC is working to earn back the trust of voters."
Donna Brazile, via Politico: Inside Hillary Clinton's Secret Takeover Of The DNC — "I had promised Bernie when I took the helm of the Democratic National Committee after the convention that I would get to the bottom of whether Hillary Clinton's team had rigged the nomination process, as a cache of emails stolen by Russian hackers and posted online had suggested. I'd had my suspicions from the moment I walked in the door of the DNC a month or so earlier, based on the leaked emails. But who knew if some of them might have been forged? I needed to have solid proof, and so did Bernie."
New York Times: 'Very Frustrated' Trump Becomes Top Critic Of Law Enforcement — "In a barrage of a dozen tweets on Thursday night and early Friday, Mr. Trump railed at law enforcement agencies for not investigating Democrats. He cited Tony Podesta — the brother of Hillary Clinton's campaign chairman, John D. Podesta — who stepped down from his firm this week amid scrutiny of his lobbying business by Mr. Mueller. And he cited a book excerpt by Donna Brazile, the former interim Democratic National Committee chairwoman, who wrote that last year's primaries were tilted by a fund-raising agreement that the committee made with Mrs. Clinton."
This program aired on November 7, 2017.