Trade With China In The Age Of 'America First'
Play
This article is more than 5 years old.
President Trump pitches his "America First" trade policy in Asia. We look at what's really going on with US-China trade and beyond.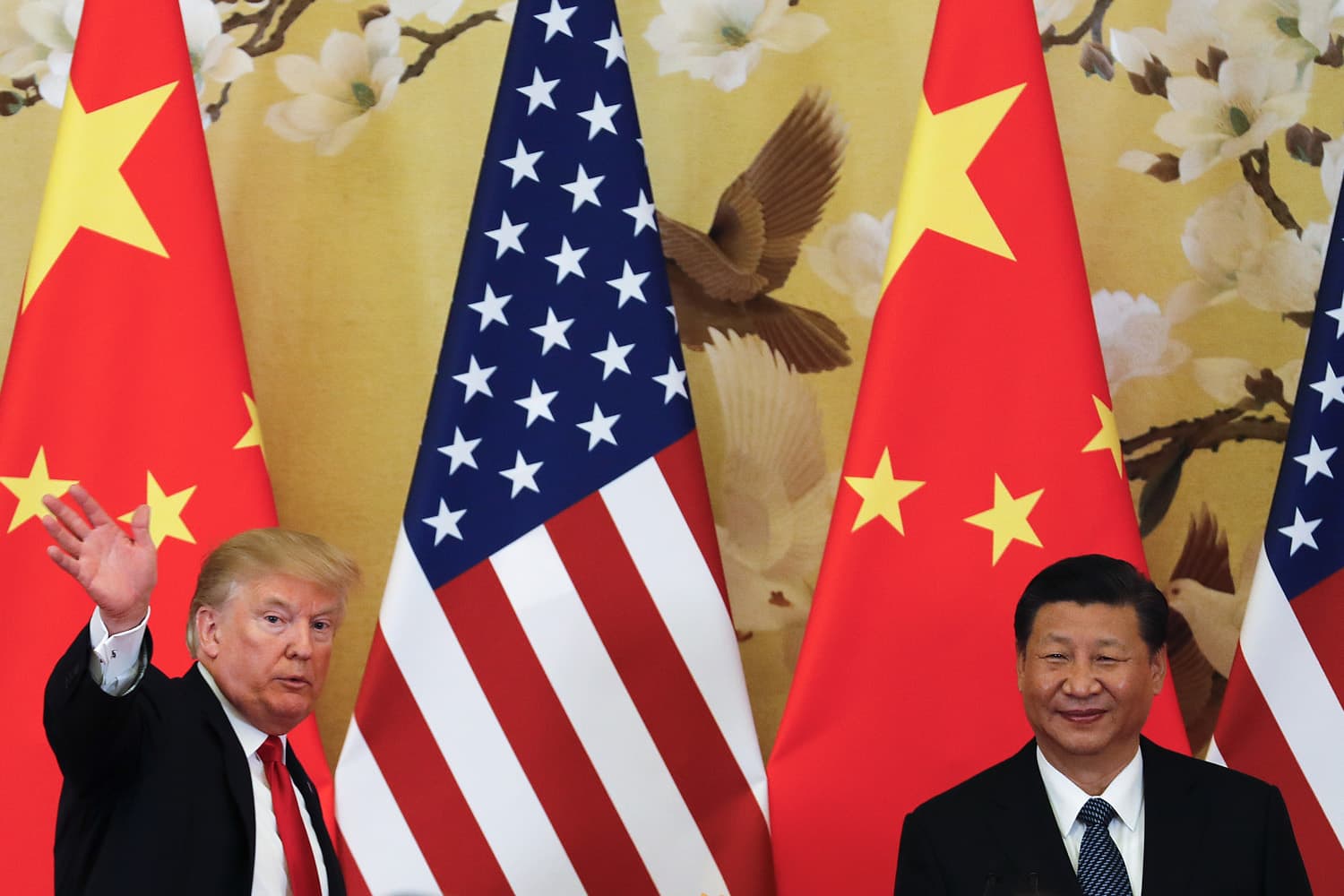 President Donald Trump is making big promises on trade.  Can he deliver?  The president has blown up the Trans Pacific Partnership, but it's now reshaping and going ahead without the U.S.  He said China was "raping" the United States.  Certainly, U.S. trade deficits there have been gigantic for a long time.  If there's something wrong, is the Trump administration lining up to fix it?  This hour, On Point:  The Trump take on trade, and where "America First" may take America. --Tom Ashbrook
Guests:
Rob Schmitz, Shanghai correspondent, NPR. (@rob_schmitz)
James McGregor, chairman of the China region for APCO Worldwide, author of "No Ancient Wisdom, No Followers: The Challenges Of Chinese Authoritarian Capitalism." (@jameslmcgregor)
Clyde Prestowitz, founder and president of the Economic Strategy Institute. (@clydeprestowitz)
From Tom's Reading List:
NPR: Shaky U.S.-China Trade Relationship Will Top Trump's Agenda In Beijing — "Soft lounge music pipes through the speakers as elegantly dressed shoppers peruse organic produce and meats at City'super, one of Shanghai's most upscale markets, a cross between Whole Foods and Louis Vuitton. But one look at the price of an American steak is enough to conjure a mental scratch of a needle across this soothing soundtrack: Nearly $60 for a pound of USDA Prime ribeye."
BBC: Apec Summit: Trump And Xi Offer Differing Visions On Trade — "In a defiant address, Mr Trump told the Asia-Pacific Economic Co-operation (Apec) meeting that the US would no longer tolerate 'chronic trade abuses.'"
CNN: Donald Trump Trades Barbs For Flattery In Gambit To Win Over China — "Instead of lashing China for trade practices he once compared to rape and theft, he praised the country and its powerful leader, Xi Jinping, for cunningly exploiting the US to benefit his own citizens — and harm American workers."
This program aired on November 13, 2017.