Tax Plan Could Mean Politics At The Pulpit
Play
This article is more than 5 years old.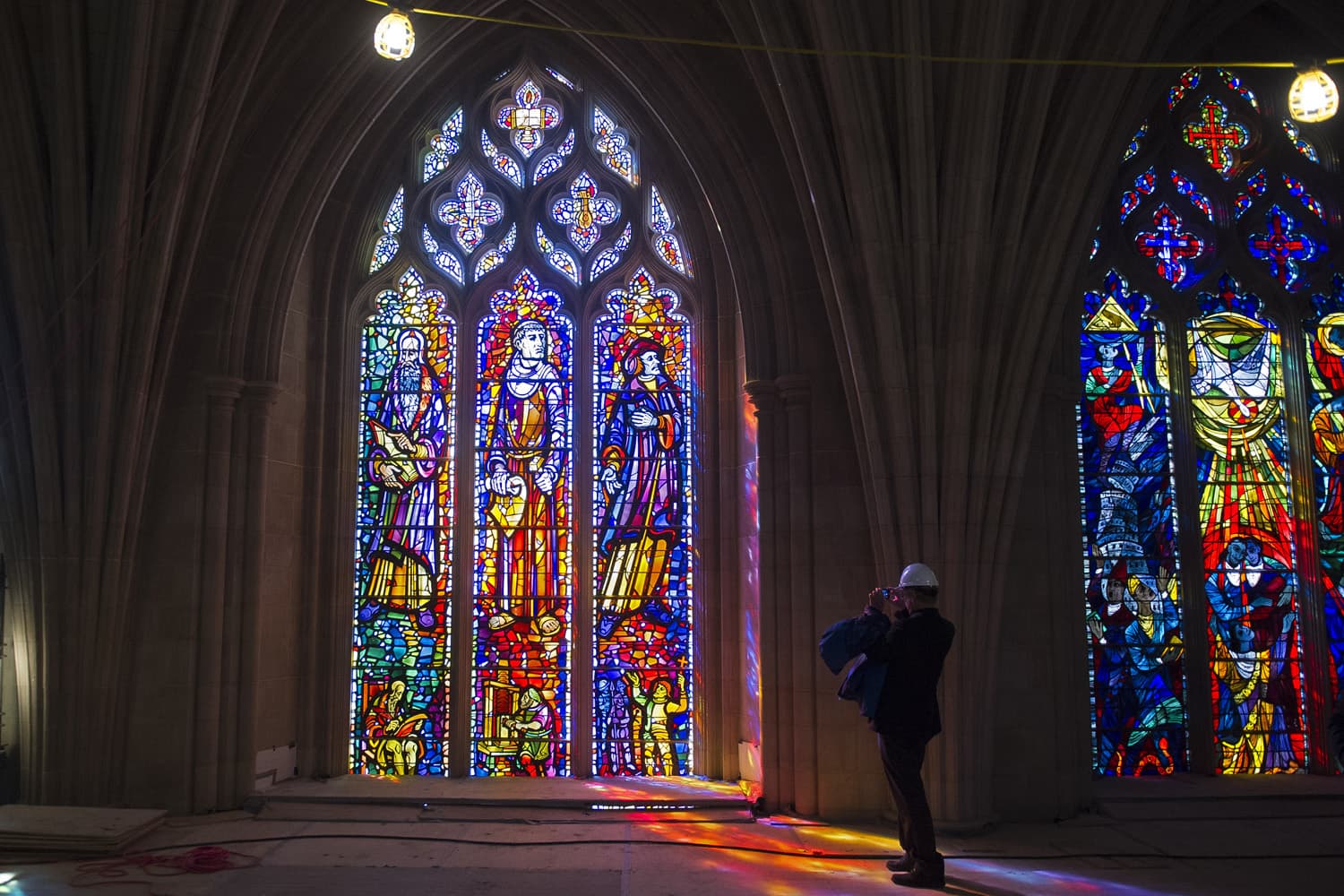 Tax-exempt religious groups could jump both feet into politics under the GOP tax bill with the repeal of the so-called Johnson Amendment. Endorsing, backing, bankrolling candidates. It's a big change — if it happens.
This show airs Wednesday at 10 a.m. EST. 
Guests:
Julie Zauzmer, religion reporter for the Washington Post.  (@JulieZauzmer)
Daniel Blomberg, legal counsel for the Becket Fund for Religious Liberty.
Amanda Tyler, lawyer and executive director of the Baptist Joint Committee for Religious Liberty. (@AmandaTylerBJC)
Mark Silk,  Professor of Religion in Public Life at Trinity College and director of the college's Leonard E. Greenberg Center for the Study of Religion in Public Life. (@directorsilk)
From Tom's Reading List:
Washington Post: The Republicans' Tax Bill Would Let Ministers Endorse Political Candidates — "The tax bill proposed by House Republicans on Thursday includes a proposal to modify the Johnson Amendment, the 63-year-old law prohibiting politicking by churches that has been a favorite target of conservative Christian groups and of President Trump.
The Republicans' bill would make it legal for ministers and other religious leaders to endorse candidates from the pulpit but stops short of allowing other political participation such as financial contributions from churches to campaigns."
Religion News Service: Killing The Johnson Amendment Is About Lots More Than Religion — "To listen to both sides, the effort to do away with the Johnson Amendment is all about religion. "Pulpit freedom!" cry the proponents. "Religious politicization!" the opponents cry back.
But the hue and cry has obscured the pervasiveness and insidiousness of what's really going on. The tax bill passed by House of Representatives scuttles the Johnson Amendment in a way that would change the landscape for the entire non-profit world."
For more than half a century, American law has explicitly kept tax-exempt religious institutions out of politics.  It's been American bedrock.  You could be religious and tax exempt or be political, but not both.  Last year, candidate Donald Trump vowed to knock down that wall.  Last week, the House GOP tax bill included language to do just that.  Very soon it could be law.  Freedom of the tax-exempt pulpit to go full-on political.  This hour, On Point:  Laying American politics wide open to religion. --Tom Ashbrook
This program aired on November 29, 2017.