When Should Your Kids Get Smartphones? Some Say Wait Until 8th Grade
Play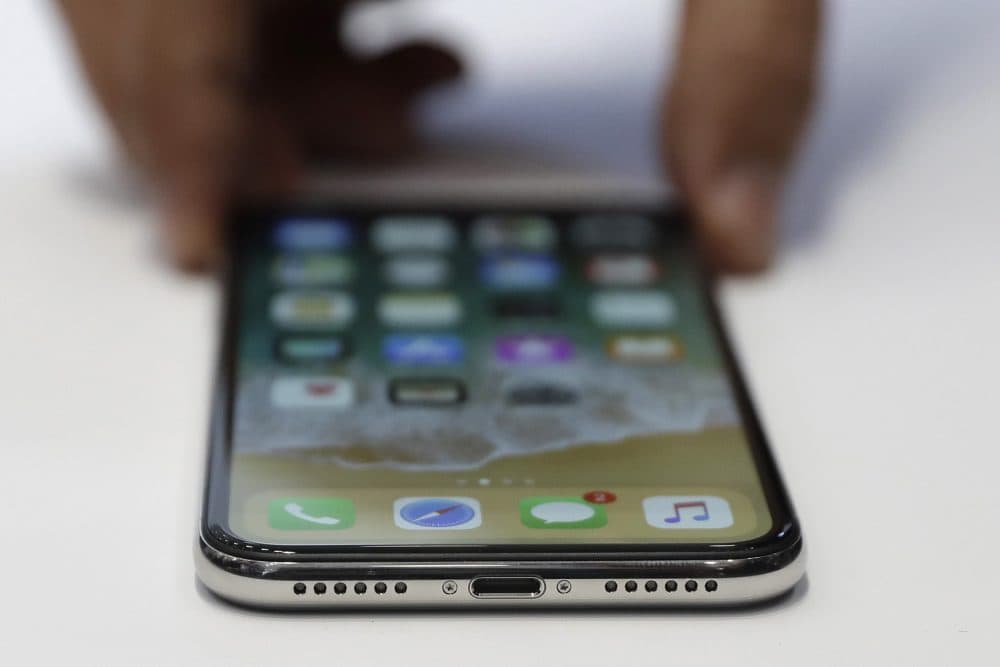 This article is more than 5 years old.
Just in time for the holidays, a new movement to keep smartphones out of the hands of children till the eighth grade. We're consulting the experts.
Guests:
Brooke Shannon, founder of the organization Wait Until 8th. (@WaitUntil8th)
Catherine Steiner-Adair, clinical psychologist, school consultant and author.
Hayley Tsukayama, consumer technology reporter for the Washington Post. (@htsuka)
From Tom's Reading List:
Dallas Morning News: Parents, Let's Pledge To Wait Until 8th Grade To Give Kids Smartphones -- "Smartphones are extremely distracting and addictive. The unrestricted access to the Internet exposes users to sexting, cyberbullying and sexual predators. Plus, children are not emotionally equipped to navigate tricky social media waters. Viewing someone else's highlight reel on social media often leads youth to think they are missing out or don't measure up compared with their peers."
Washington Post: When Your Kid Tries To Say 'Alexa' Before 'Mama' -- "In Yana Welinder's house, her son will say "Papa!' to either her or her husband. "Mama" isn't in his vocabulary yet. But her son, who just turned 1, does have a name for another prominent figure in the household: "Aga!"
Or, as the rest of us know her, Alexa — Amazon's voice assistant."
Smartphones are addictive.  Look around. The number of people even on the street with their eyes locked on a smartphone is incredible.  But what about kids?  When are they mature enough, old enough, to handle the smartphone's pull?  Peer pressure to be on, to get one for the holidays, can be huge.  Child psychologists warn against going there too soon.  A growing group says wait until 8th grade, at least.  Many don't.  This hour, On Point:  What age is the right age for a smartphone? --Tom Ashbrook
This program aired on December 4, 2017.