Trump Pledges To Boost Farmers And Rural America
47:36
Play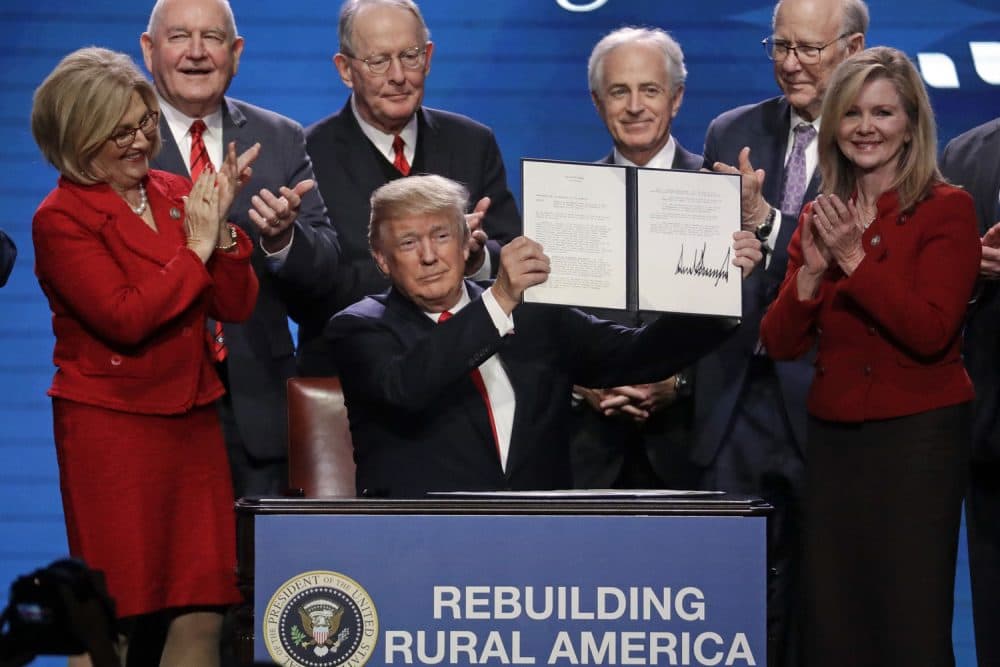 This article is more than 3 years old.
With guest host Ray Suarez.
President Trump lays out his plan to boost agriculture and prosperity in rural America. What's at stake is more than a hill of beans.
This show airs Thursday at 10 a.m. EST.
Guests:
Catherine Boudreau, Politico food and agriculture reporter. (@ceboudreau)
Doyle Lentz, owner, Lentz Farms in North Dakota.
Art Barnaby, Professor of Agricultural Economics at Kansas State University.
From The Reading List:
Politico: A Year Later, Trump Still Able To Woo Farmers — "Donald Trump won the presidency in large part by appealing to rural voters. If the sentiment at this week's American Farm Bureau Federation's annual convention is any indication, he is still their guy."
The President traveled to Tennessee this week to tell farm groups help was on the way…in the form of tax cuts, lighter regulation, and even more generous inheritance rules. Farmers are worried about low prices for what they grow, and the president's skepticism about free trade deals. Is the help the president promised an answer to the problems in farm country? This hour, On Point: The bumper crop of challenges in rural America. - Ray Suarez
This program aired on January 11, 2018.