For Millennials, Astrology Is On The Rise
Play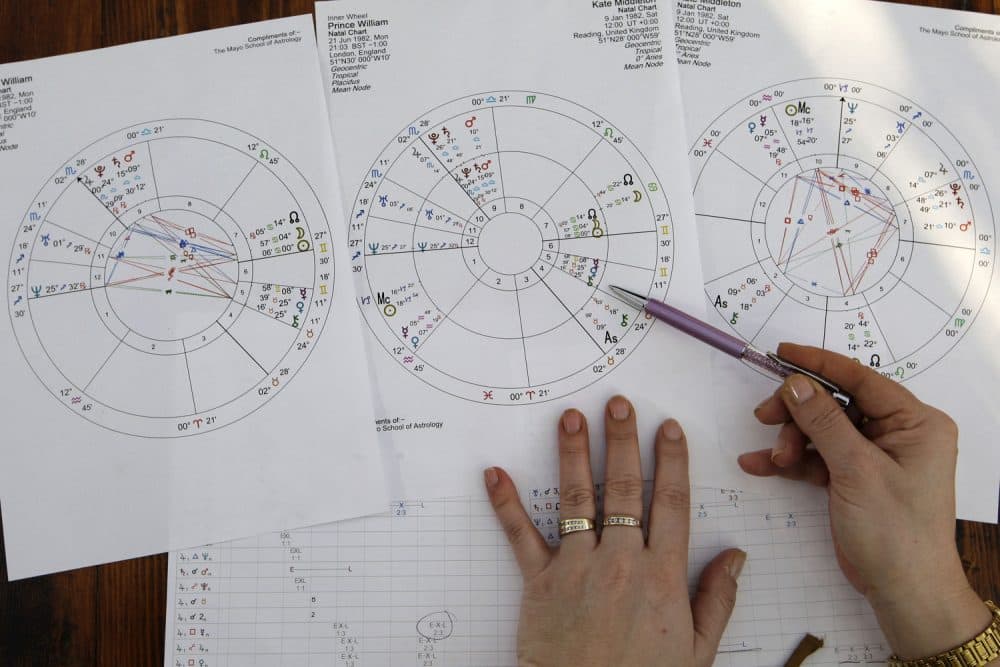 This article is more than 5 years old.
With guest host John Harwood. 
It's the dawn of a new age of astrology. We're looking at why more millennials are using stars and signs to navigate and make sense of our complex world.
Guests:
Julie Beck, senior associate editor at The Atlantic. (@julieebeck)
Claire Comstock-Gay, astrologer. (@mmeclairevoyant)
Bertram Malle, social psychologist, professor of psychology and cognitive science at Brown University.
From The Reading List:
The Atlantic: The New Age Of Astrology — "Astrology is a meme, and it's spreading in that blooming, unfurling way that memes do. On social media, astrologers and astrology meme machines amass tens or hundreds of thousands of followers, people joke about Mercury retrograde, and categorize "the signs as ..." literally anything: cat breeds, Oscar Wilde quotes, Stranger Things characters, types of french fries. In online publications, daily, weekly, and monthly horoscopes, and zodiac-themed listicles flourish."
I'm a Baby Boomer Scorpio who doesn't pay attention to astrological predictions. But it appears that a growing number of millennials do. Is that a response to stress and uncertain futures? An escapist fantasy in the age of Trump. We'll explore interest in astrology with a journalist, a millennial who writes an astrology column, and a scholar.  This hour, On Point: why are so many millennials looking at the stars? --John Harwood
This program aired on January 19, 2018.