Monkeys Cloned For The First Time Using 'Dolly' Method
06:25
Play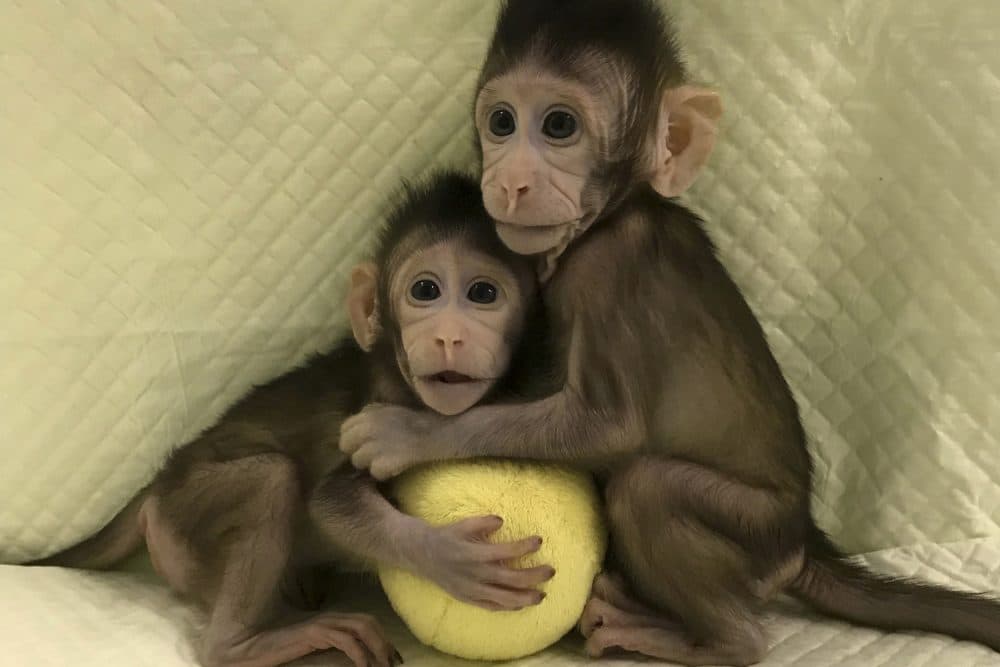 This article is more than 3 years old.
Using the same method that produced Dolly the sheep, researchers in China were able to clone healthy monkeys, the first time a primate has been cloned that way.
We talked to Dina Fine Maron, editor of Health & Medicine at Scientific American.
Maron explained that the breakthrough has researchers excited.
"In particular they were wondering if they could create large colonies of monkeys that they could test human diseases on," Maron said. "So for example if you have a population of primates that are all genetically identical, that could be a really great model to study human disease things, like how do environmental factors affect cancer or how do people who have a specific genetic mutation react to a certain drug. "
But the researchers were only able to clone two monkeys, and failed more than 100 times.
"With that extremely low success rate, that means human cloning for one thing is definitely not around the corner," Maron said.
Guest:
Dina Fine Maron, editor, Health & Medicine, Scientific American. (@Dina_Maron)
From The Reading List:
Scientific American: First Primates Cloned Using The 'Dolly' Method — "Meet Zhong Zhong and Hua Hua—healthy newborn monkeys and the first primate clones produced via the same method that made Dolly the sheep two decades ago."
This segment aired on January 25, 2018.