After Parkland Shooting, Young People Will March In Florida For Gun Control
Play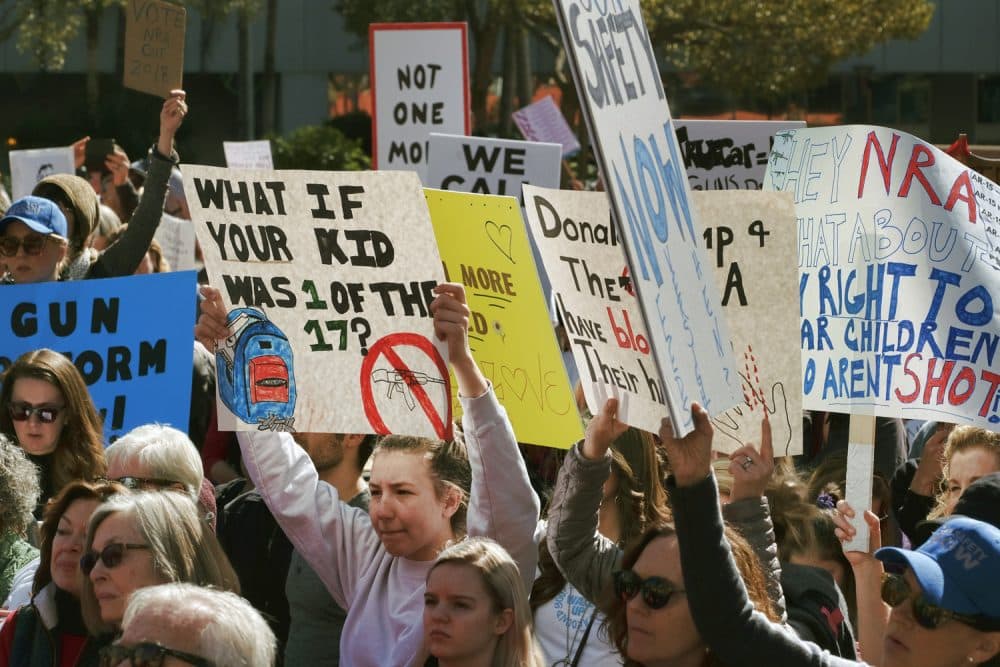 This article is more than 4 years old.
After a school shooting in Parkland, Florida left 17 people dead, young people are mobilizing. Marching on Tallahassee to press for gun control. We'll talk about political engagement among young Americans who lost classmates, friends and teachers to gun violence.
This segment will air during our 11 a.m. EST hour Tuesday. 
Guest:
James Call, capitol reporter for the Tallahassee Democrat. (@calltallahassee)
From The Reading List:
Tallahassee Democrat: Moms Tell Florida Lawmakers: You're Not Helping To Protect Kids — "The day after 17 students and teachers were massacred at a South Florida high school, Moms Demand Action said enough."
Tallahassee Democrat: Busloads Of Stoneman Douglas Students Will Confront Legislators In Tallahassee This Week — "This week, those responsible for writing and amending laws in Florida will face dozens of students from the devastated Stoneman Douglas High School and their plea for more stringent gun laws."
This segment aired on February 20, 2018.