Mueller Subpoenas Trump Organization, Students Walk Out, Dem Wins PA-18 (Week In The News)
46:56
Play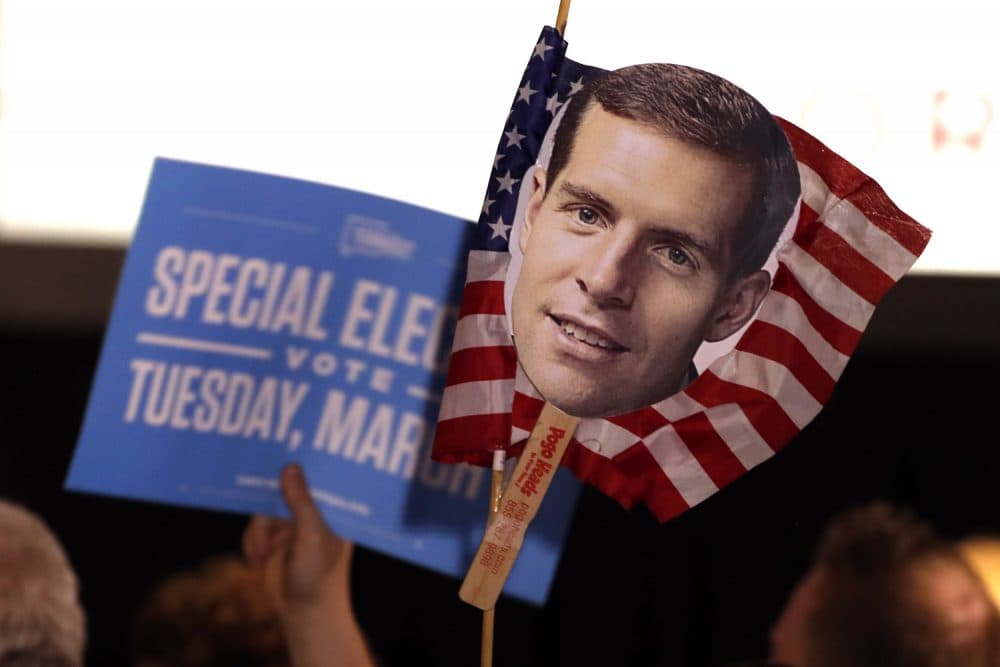 This article is more than 3 years old.
Mueller subpoenas the Trump Organization. Rex Tillerson fired. Nationwide, students walk out. A special election in Pennsylvania. Our weekly news roundtable goes behind the headlines.
Guests:
Michelle Kosinski, senior diplomatic correspondent for CNN. (@michlkosinski)
Christina Bellantoni, assistant managing editor for politics at the Los Angeles Times. (@cbellantoni)
Jack Beatty, On Point news analyst.
From The Reading List: 
New York Times: Mueller Subpoenas Trump Organization, Demanding Documents About Russia — "The special counsel, Robert S. Mueller III, has subpoenaed the Trump Organization to turn over documents, including some related to Russia, according to two people briefed on the matter. The order is the first known instance of the special counsel demanding records directly related to President Trump's businesses, bringing the investigation closer to the president."
Washington Post: Say It With Me, Donald Trump And Paul Ryan: Conor Lamb Did Not Run As A Republican — "Not to, like, preach the difference in ideology between Democrats and Republicans, but I guess we need to go there: Lamb is not a conservative. When he's in Congress, he will almost certainly be a vote against Republican priorities."
"There will always be change," President Trump said yesterday, as he appeared to eye shaking up his Cabinet even more. On Tuesday he fired Secretary of State Rex Tillerson via Tweet. Made CIA director Mike Pompeo America's new top diplomat. This, as US and Western leaders unite in a rare joint statement condemning Russia for the nerve agent attack on a former spy. The UK and Russia engage in an escalating tit-for-tat diplomatic expulsions. And here at home, thousands of students across the country walk out of school, demanding for action on gun violence.

This hour, On Point: the weekly news roundtable goes behind the headlines.

--Meghna Chakrabarti
This program aired on March 16, 2018.