China's View Of The World
47:15
Play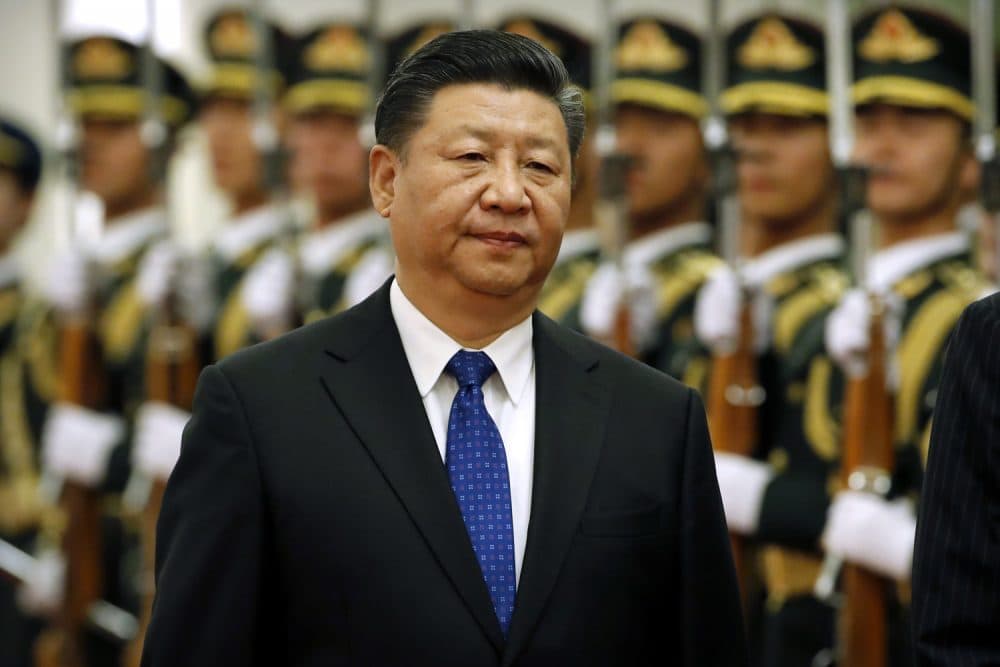 This article is more than 3 years old.
With Jennifer Glasse
China's influence has been growing for decades, both economically and diplomatically. With President Xi Jinping making moves to maintain his power indefinitely, and a recent meeting with North Korean leader Kim Jong-un, what is China's plan? We'll discuss.
This show airs Monday at 10 a.m. EST.
Guests:
Anthony Kuhn: Beijing Correspondent, NPR. (@akuhnNPRnews)
Derek Scissors:  Resident scholar at the American Enterprise Institute, where he focuses on the Chinese economy, author of the China Global Investment Tracker, and chief economist of China Beige Book, which tracks China's economic data. (@DerekScissors1)
Yun Sun: Co-director of the East Asia Program and Director of the China Program at the Stimson Center.
From The Reading List:
NPR: "North Korean leader Kim Jong Un paid an unannounced visit to neighboring China, signaling a potential thaw in seven years of tensions between the longtime allies over the North's nuclear weapons program. The visit is Kim's first trip to another country since taking power in 2011, and it follows North Korea's recent agreement to hold talks with the leaders of South Korea and the United States."
NY Times: "President Trump pushed forward with a two-pronged trade offensive this week, enacting tariffs on imported aluminum and steel on Friday, a day after announcing levies on up to $60 billion in Chinese goods. The target of both actions is China, a country that Mr. Trump has called "an economic enemy" of the United States."
China has imposed 3 billion dollars in tariffs on US food products effective immediately. That's to pressure President Trump to change his mind on 60 billion dollars in proposed sanctions on Chinese products. China is flexing its political and financial muscles – President Xi Jinping, last week met with the North Korean leader Kim Jong-un - weeks before President Trump is supposed to. And China is investing heavily around the world. What does China want – to project power, or protect its interests?

Up Next On Point: The world through China's eyes

--Jennifer Glasse
This program aired on April 2, 2018.