The Uncertain Future Of Self-Driving Cars
Play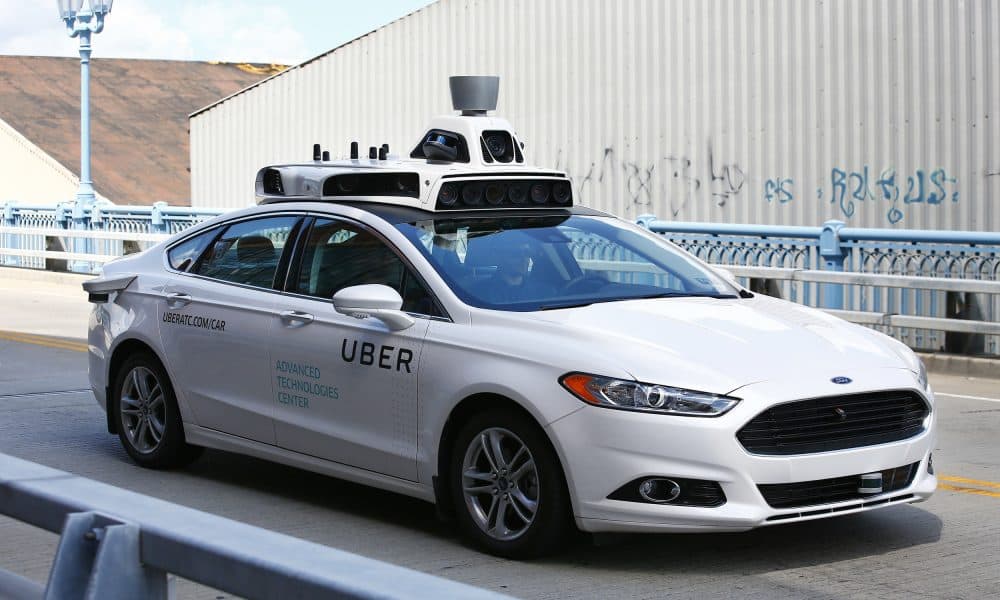 This article is more than 4 years old.
With Jennifer Glasse
Self-driving cars quickly went from science fiction, to reality thanks to big pushes from Google, Uber, Tesla, and more. But after two fatalities, it might be time to pump the brakes. We'll discuss the uncertain road ahead.
Plus, we'll talk this hour about the Trump administration's plan to roll back fuel efficiency standards.
Guests:
Tim Higgins: Reporter from the Wall Street Journal covering tech and autos. (@timkhiggins)
Hod Lipson: Professor of mechanical engineering at Columbia University and the director of the Creative Machines Lab. Author of "Driverless: Intelligent Cars and the Road Ahead."
Mary Cummings: Professor of mechanical engineering in the Duke University Pratt School of Engineering. Director of the Humans and Autonomy Lab.
From The Reading List: 
The Wall Street Journal: "Two recent fatal crashes of cars with varying levels of autonomous-driving technology are focusing attention on vehicles that vest control in both humans and machines."
The Independent: "When a woman was hit and killed by a self-driving Uber taxi in Arizona recently, it was both an awful shock and a horrifying inevitability. The crash was the combination of a series of tragic and small problems. If the car had been going slightly more slowly, if either its human or computer driver had spotted the woman slightly earlier, or if the road was slightly differently designed, then it's possible no accident would have happened."
Self-driving cars are already being tested on our streets – and Google would like to have robot taxis on the road by the end of the year. Two fatalities in the past month have raised questions about the future of automatic cars – companies say they're still safer than human drivers. Is the technology moving too fast? Should computers be making life and death decisions? And we'll look at the EPA's decision to revoke Obama-era emissions standards that would have meant more than 50 miles a gallon by 2025.

This hour, On Point: The future of cars.

--Jennifer Glasse
This program aired on April 3, 2018.