Paul Ryan Retiring From Congress
47:58
Play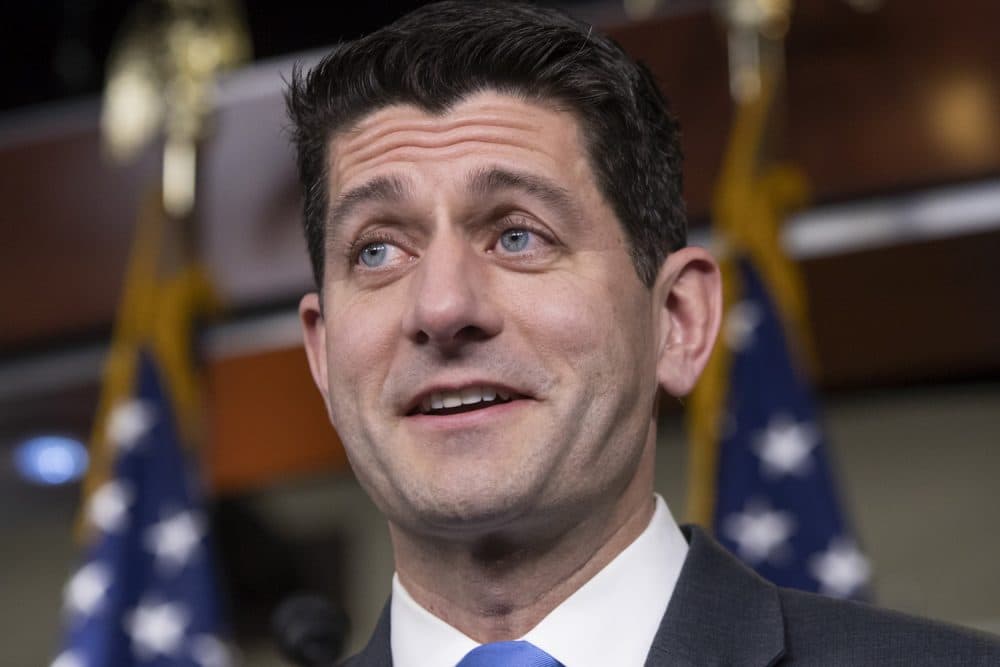 This article is more than 3 years old.
With David Folkenflik
Speaker of the House Paul Ryan says he's getting out the game – not seeking re-election. We'll look at what it means for his Grand Old Party.
Guests:
Lisa Desjardins, correspondent for PBS Newshour. (@LisaDNews)
Charles Sykes, author and commentator, host of The Daily Standard podcast, contributing editor to Weekly Standard, MSNBC analyst. (@SykesCharlie)
Kim Alfano, Republican Party strategist and founder of Alfano Communications. (@alfanocomm)
From The Reading List:
PBS Newshour: The Legacy Of Paul Ryan — "When his predecessor, John Boehner, stepped down as the speaker of the House in 2015, Paul Ryan did not want the job."
House Speaker Paul Ryan is leaving politics – he says for good – after this year. The 48 year old lawmaker says he does not want to end up a weekend father to his children. Ryan says he's achieved what he set out to do as speaker, pointing to the huge rewrite of the nation's tax code. Yet his party is deeply split over President Trump.. and its hold on the house of representatives is increasingly in doubt.

This hour, On Point: the retirement of Paul Ryan – and what it says about his Republican Party and our country's politics.

--David Folkenflik
This program aired on April 12, 2018.