Peter Thiel's Palantir Is A Data-Mining Machine
07:40
Play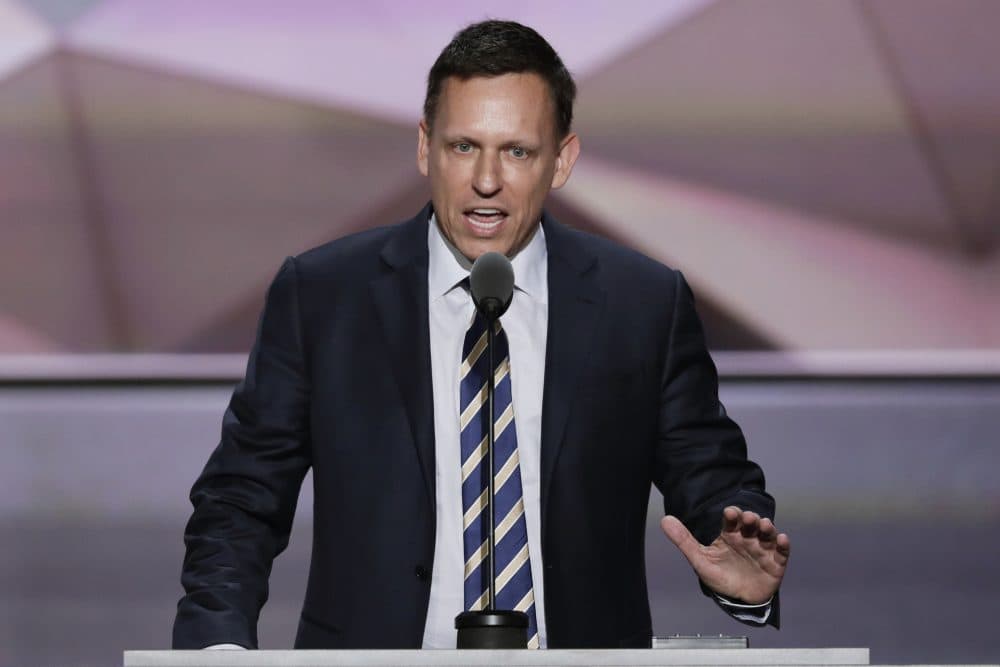 This article is more than 3 years old.
With Meghna Chakrabarti
PayPal co-founder Peter Thiel's Palantir is the next name in data mining and surveillance that you need to know. We'll explore the company's recent activity.
Guest
Peter Waldman, investigative reporter at Bloomberg News.
From The Reading List
Bloomberg: "Palantir Knows Everything About You" — "Founded in 2004 by Peter Thiel and some fellow PayPal alumni, Palantir cut its teeth working for the Pentagon and the CIA in Afghanistan and Iraq. The company's engineers and products don't do any spying themselves; they're more like a spy's brain, collecting and analyzing information that's fed in from the hands, eyes, nose, and ears. The software combs through disparate data sources—financial documents, airline reservations, cellphone records, social media postings—and searches for connections that human analysts might miss. It then presents the linkages in colorful, easy-to-interpret graphics that look like spider webs. U.S. spies and special forces loved it immediately; they deployed Palantir to synthesize and sort the blizzard of battlefield intelligence. It helped planners avoid roadside bombs, track insurgents for assassination, even hunt down Osama bin Laden. The military success led to federal contracts on the civilian side. The U.S. Department of Health and Human Services uses Palantir to detect Medicare fraud. The FBI uses it in criminal probes. The Department of Homeland Security deploys it to screen air travelers and keep tabs on immigrants."
This segment aired on April 24, 2018.