Former Ambassador Michael McFaul On Russia, The U.S. & The World
Play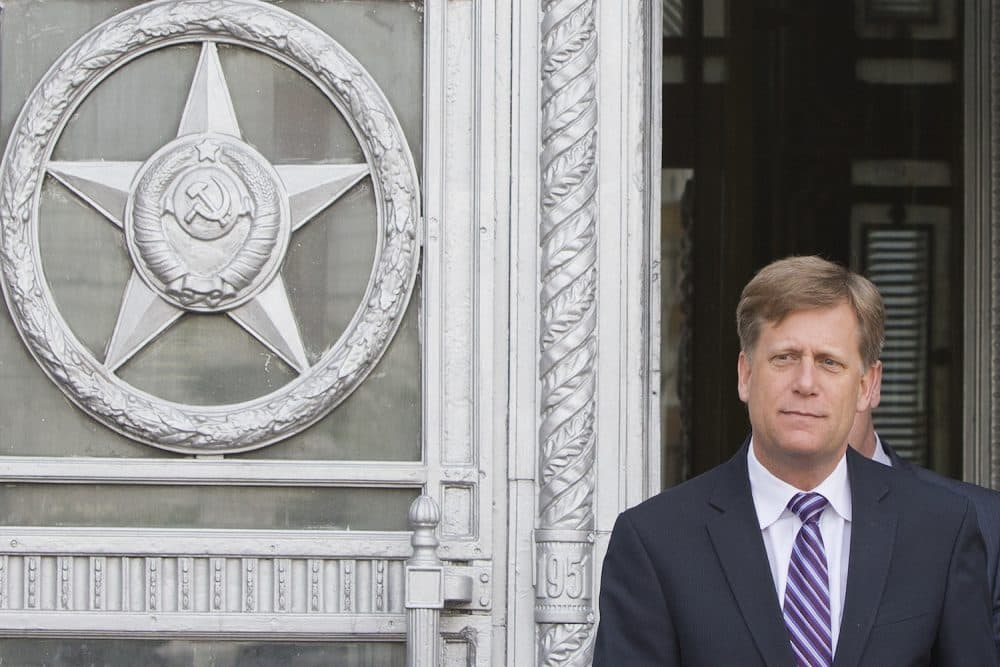 This article is more than 4 years old.
With Ray Suarez
An American in Russia. Former Ambassador Michael McFaul tells his story about living there, and shares his take on world affairs, now.
Guests:
Michael McFaul, former U.S. Ambassador to Russia from 2012 to 2014. Author of: "From Cold War To Hot Peace: An American Ambassador in Putin's Russia" (@McFaul)
From The Reading List:
Book excerpt of "From Cold War To Hot Peace":
Think back to Bill Clinton and Boris Yeltsin in a bear hug. Russian and U.S. forces in joint anti-terror exercises. George Bush taking the measure of Vladimir Putin's soul. Two young presidents, Obama and Medvedev, in fruitful talks, and wonder… How did we get here? Russia's stealth invasion of eastern Ukraine, hacking American elections, growling at the west. Former US Ambassador Michael McFaul watched it all up close.

This hour, On Point: Cold War becomes a hot peace.

- Ray Suarez
This program aired on May 10, 2018.