Will Mueller Indict The President? Where The Special Counsel Goes From Here
03:05
Play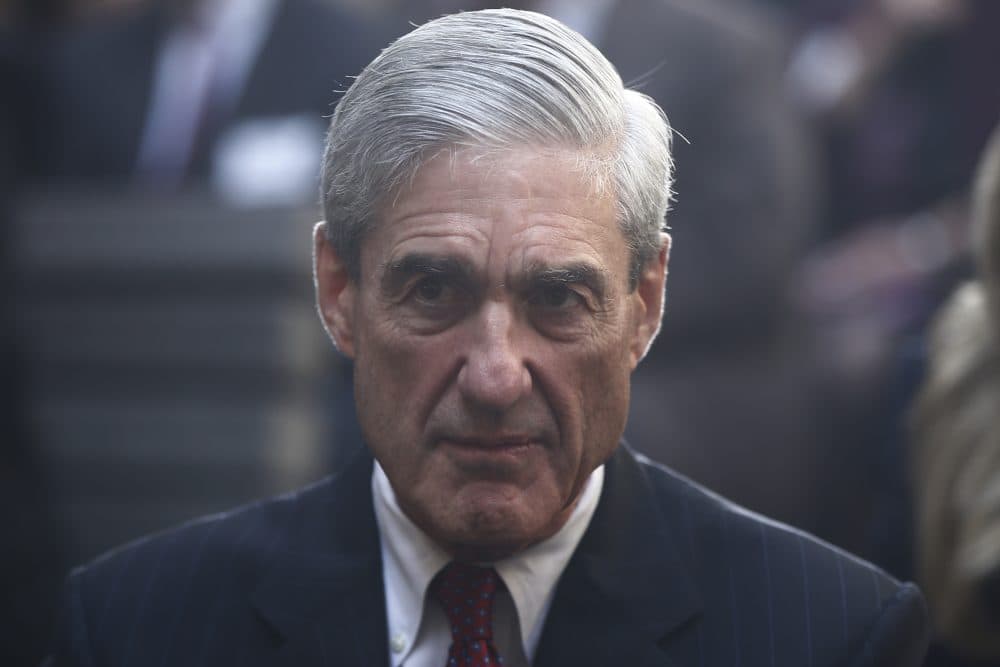 This article is more than 2 years old.
It's now one year since special counsel Robert Mueller began his investigation into Russian interference in the 2016 election.
The question everybody's asking: What will come of this? What will be the impact of the special counsel's findings?
On Friday, during our weekly news roundtable, Paula Reid (@PaulaReidCBS), justice department and legal affairs correspondent for CBS News, broke down where things stand and where things might go from here.
"Yesterday, the president marked the occasion by tweeting, once again, that he believes that this is a 'witch hunt,'" Reid said. "But Mueller, at the same time, he was calling new witnesses before the grand jury suggesting that we may get another indictment soon. That really tells you all you need to know about the two sides of this case."
Mueller's "yield" thus far, as Reid says, "is pretty good for a year" based on comments from folks who have worked on similar investigations.
"The fact is that Mueller has charged 19 people, three businesses with over 100 different counts, from crimes ranging from lying to conspiracy against the United States," Reid said. "So that's a lot of witches if you want to call this a witch hunt."
Recently, Trump lawyer Rudy Giuliani said he's been reassured by Mueller that he will not indict the president if he finds wrongdoing.
Reid spoke to Giuliani in recent days. Below, she outlines the timeline.
"He recounted his conversation with special counsel, and it's very interesting the timeline here," Reid said of Giuliani. "Because a couple of weeks ago, he spoke with Mr. Mueller, they're having a back and forth, and Giuliani said, 'Well, it's not like you can indict him. And apparently Mr. Mueller said, 'Well I'm not so sure about that.'
"A couple days later, Giuliani gets a memo from one of Mueller's assistants saying, 'Look, we have decided we're going to abide by this internal memo, the Justice Department, that says a sitting president cannot be indicted.' What's also interesting is Mueller's boss: Deputy Attorney General Rod Rosenstein came out about the same week and publicly just happened to mention in one of his speeches that he, too, thinks the Justice Department should abide by that memo. ... Every decision that Mueller makes goes through Rod Rosenstein."
An important point, though: Even if there is no indictment, that does not mean President Trump would not be held to account if there is evidence of criminal wrongdoing.
"At the end of all of this, Mueller will issue a full report to Rod Rosenstein," Reid said. "And if he believes there is any evidence of possible criminal wrongdoing on the part of the president, Rosenstein has a choice: He can pass that along to Congress for possible impeachment proceedings. Or he can stick it in a drawer and do nothing."
---
Click the play button next to the headline to hear the entirety of Paula Reid's comments on the Russia investigation.