'On Point' Goes To The Prom
Can you feel it in the air? You can see it, surely: the corsages, the fancy dresses, those oversized tuxedos (the person at the rental shop convinced you it fit like a glove, yet here you are, looking like you raided your dad's closet).
Perhaps you can smell it. Those extra spritzes of cologne or perfume? Two more to impress your date. Ah, yes. The nose doesn't lie. It's prom season.
In On Point's second hour Friday, we're talking about the prom's evolution. It's changed a lot — from the way you ask your date (yes, "promposals" are all the rage), to the rise of alternative proms. And yes, the tradition has grown tangled in the web of parental anxieties, social issues and teenage expectations, and lots of money.
To remember just how much it's changed, our team took a trip down memory lane and revisited our old prom photos...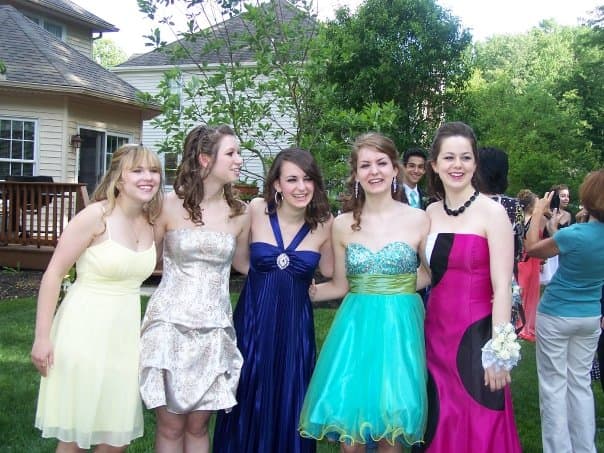 The Stress And The Dress
Does anyone have fun at prom? I know, I know, I'm coming out of the gate hot with that one, but, most of what I remember about prom is the stress surrounding it. Prom at my high school was an affair that required a date — no one went with a group of friends. Fortunately, I went to prom in the days before the promposal had its rise to prominence, but I remember fretting with my friends over whether we'd be asked, and by whom. We wondered how soon was too soon to buy a dress, whether anyone would show up wearing the same thing, and, if so, whether she would look better than we did. (Gasp!)
Perhaps that's why I remember my dress the most. I was deeply self-conscious in high school, and hated having my picture taken. I used to run out of the frame when my friends tried to snap photos, and was sure to hide myself in the back when there was a group shot. But, a few months before prom, I saw a celestial blue dress with a bodice full of sequins in a catalog, and couldn't think about anything else. Maybe, I thought, I wouldn't mind being photographed if I wore that. (I'm someone who wears dresses every single day, so that's how you know it was special). My mom ended up driving me to a dress store many hours away, where they had it in stock, to watch me try it on. I still remember how grateful I felt when she bought it for me.
Prom is expensive and prohibitive for many. It's stressful, and there's a lot of build-up for what turns out to be an awkward evening where teachers stand attentively on the periphery of the room as they watch students dance. But, when I think about what stands out most, I think about that dress. That night, I wasn't forcing a smile in any of the pictures. I didn't want to disappear.
-- Allison, Producer
Snapshots
Didn't go to prom because the person I was dating didn't want to go. And if I'm honest, I didn't feel the need to go at the time. The only thing I feel I missed out on was the opportunity to have a snapshot of myself at a moment in time that's shared by thousands of people over the decades. So no awesome (or not so awesome) prom photos for me. Anyone from the Class of 1995 from Homestead High School in Cupertino, California who can let me know how it went?
-- Eileen, Director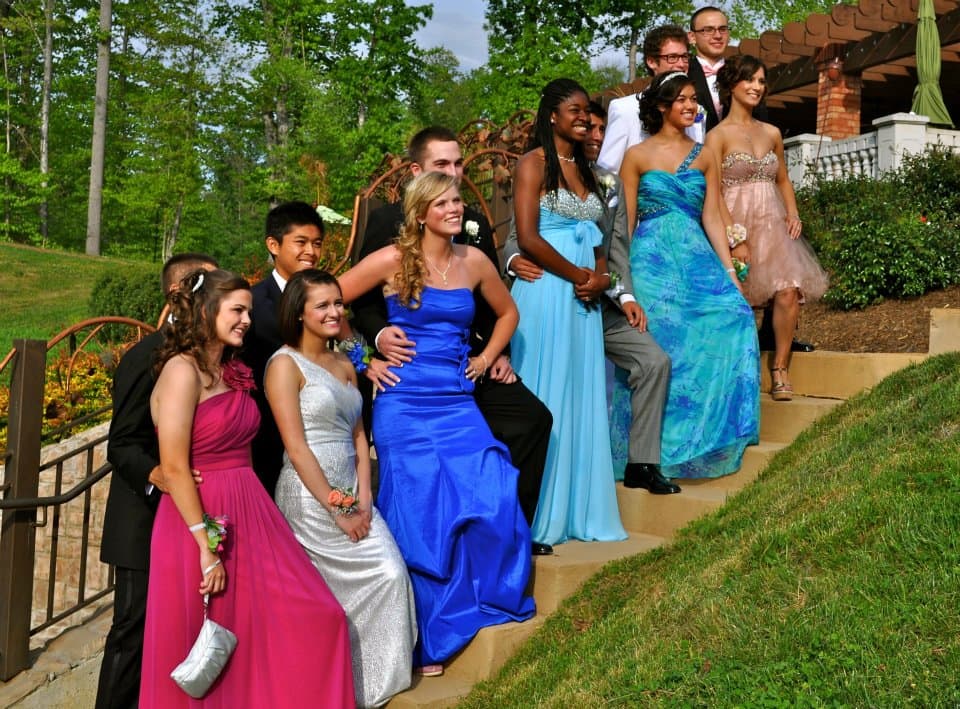 Hearts Of Romaine
I remember sitting at dinner, and one of the girls in our group asked the waiter: "Can I have the salad, without the hearts of romaine?" The waiter looked confused: "So...you just want the toppings?" She looked equally perplexed: "No, I just don't want the hearts of romaine."
This exchange went on for about two minutes. Maybe less. Or more, who knows. Whenever I order a salad now, I think back to that.
-- Jeremy, Digital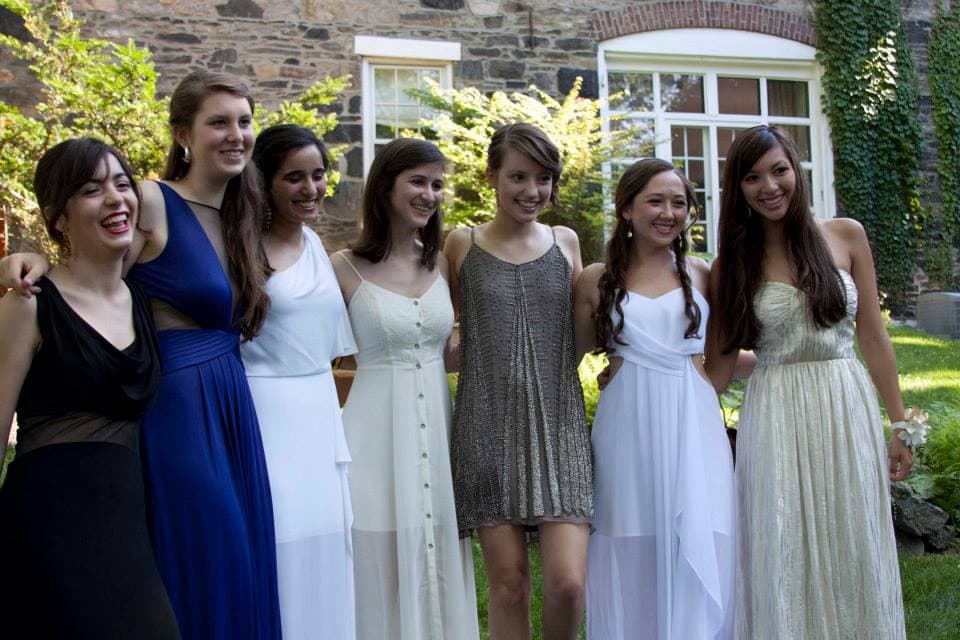 An 'A' For Effort
My "promposal" was hidden in a Chinese takeout fortune cookie. My date managed to microwave the fortune cookie, swap out the fortune for a handwritten note that said "PROM???" and seamlessly reassemble the cookie to give to me at lunch. While I don't find fortune cookies particularly appetizing, it was an A for effort.
-- Anna, Producer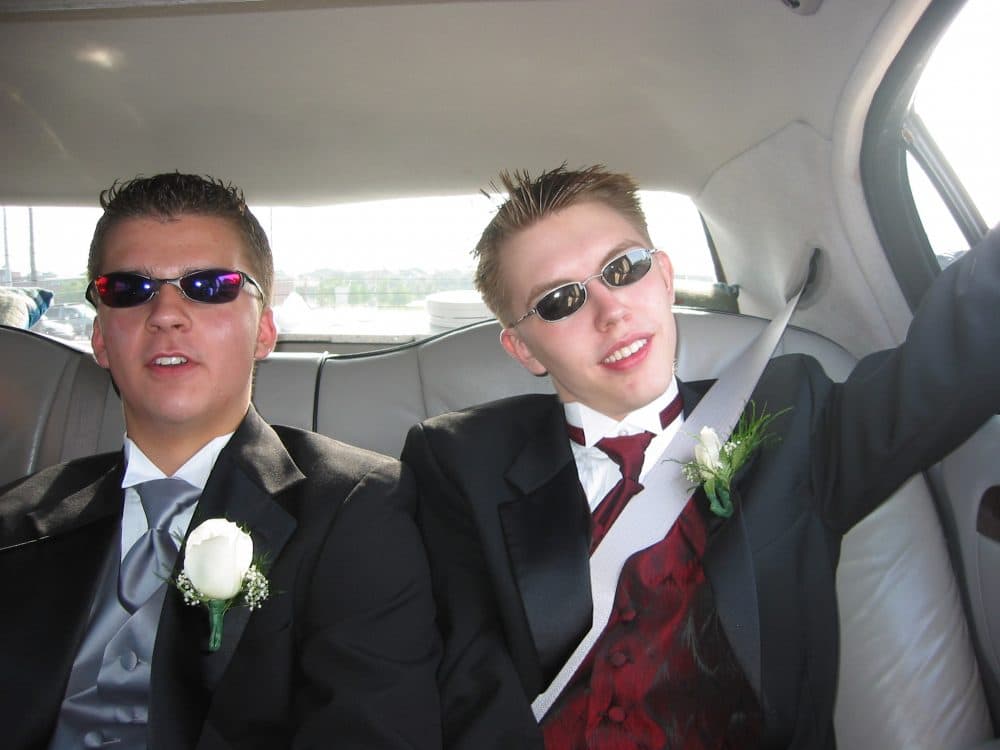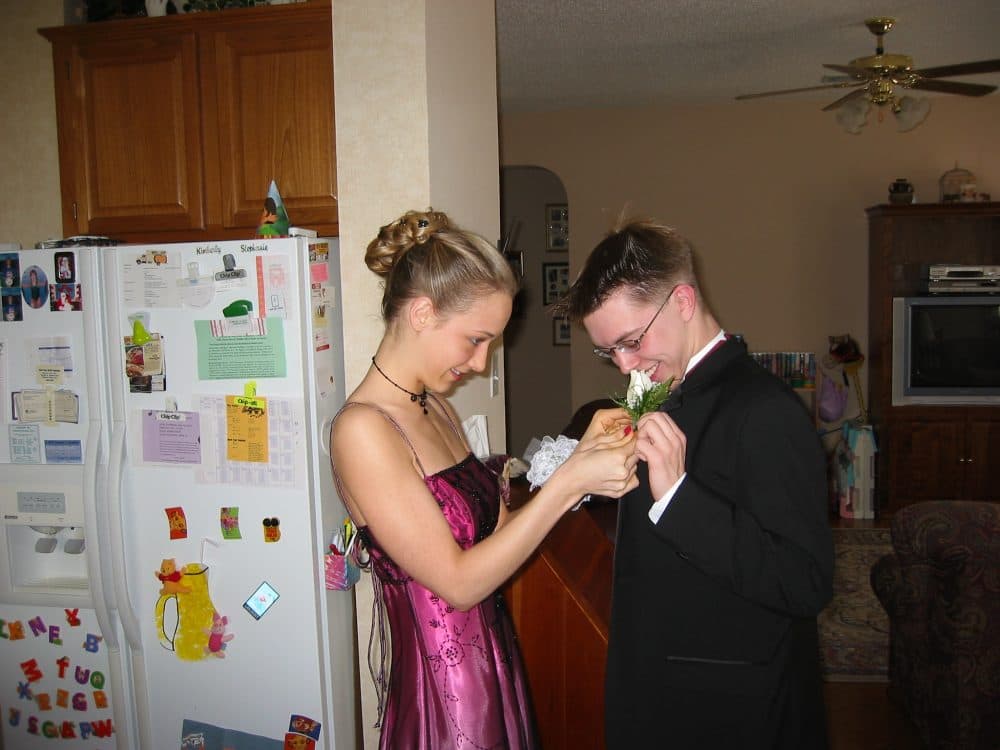 Opening A 'Floodgate Of Memories'
From what I remember about Flower Mound High School's 2004 prom (it's been a minute, so bear with me. I may be an unreliable narrator, here...), my biggest contribution was picking the restaurant. This was during my "churrascaria phase," so I lobbied hard for a Brazilian steakhouse far outside the budget of any responsible 18-year-old. Tux, tails, long flowing ball gowns, long white limo – as you can see in those photos, "anything worth doing is worth doing right" was (and still is) a guiding principle in my life.
Nothing life-changing happened at my prom. But in searching for these photos 14 years later, it opened a floodgate of memories of what I loved about high school. And the value I place in people – past and present - that are, or once were, incredibly important to me. I didn't even have these photos. My date and I live 1,800 miles apart, and we don't talk often, but few chasms of time, distance, or emotion are so great as not to warrant a quick text, asking if she had these photos. She did, and to complete the cliché, I waited with anxious anticipation while her dad (!!!) emailed them to me.
-- Brian, Producer
You can find a Facebook album of our prom photos here. Feel free to send in your photos, too! Any good stories, lasting memories from your prom? Send them to onpointnpr@gmail.com, or tag us on Twitter and Facebook.
This story is part of our On Point weekly newsletter. You can subscribe here!