Longtime CBS CEO Les Moonves Out After Sexual Misconduct Allegations
09:21
Play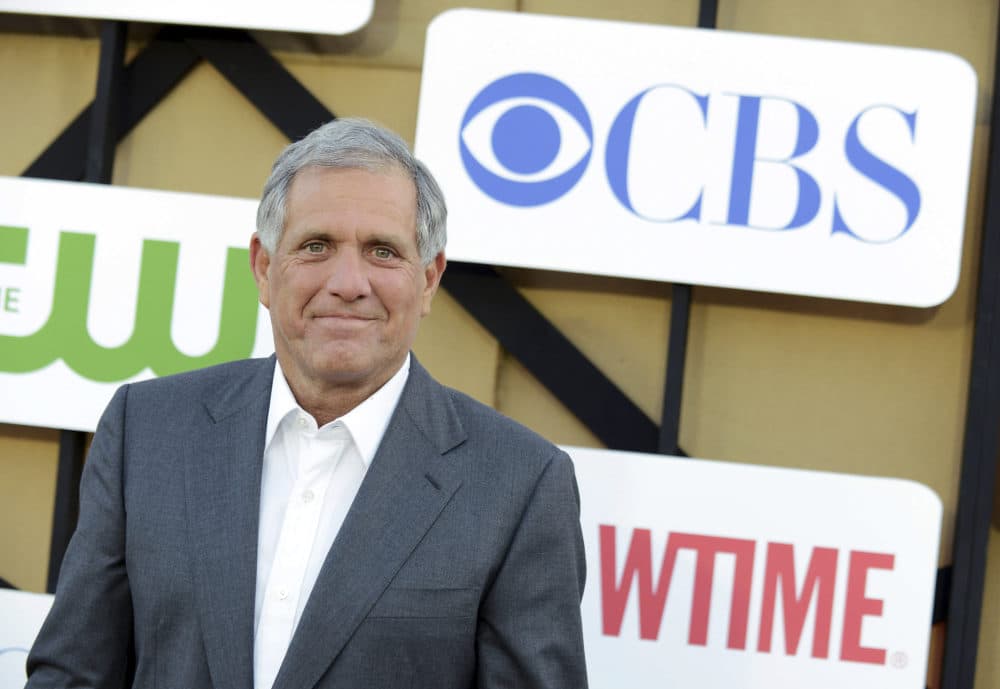 This article is more than 1 year old.
With Meghna Chakrabarti
Les Moonves stepped down as chairman, president and CEO of CBS Coporation amid harassment allegations. We look at the company's response.
Guest
Tara Lachapelle, columnist for Blooomberg Opinion. (@taralach)
Kim Masters, editor-at-large for The Hollywood Reporter. (@kimmasters)
From The Reading List
Bloomberg: "CBS Awaits Its Fate After Les Moonves Meets His" — "It's a new day at CBS Corp. Les Moonves has officially been shown the door, and Shari Redstone has asserted her control. But let's face it, there couldn't have been any alternative endings to this saga.
"CBS said late Sunday that the chairman and CEO was departing effective immediately and without any severance benefits until the conclusion of an independent investigation into the now numerous accusations against him of sexual harassment and retaliation. His removal appeared to be hastened by further allegations that were revealed in another New Yorker article over the weekend, which Moonves denied and said were 'part of a concerted effort by others to destroy my name, my reputation, and my career.' The reporting by Ronan Farrow, whose work also helped bring down Harvey Weinstein, portrays a toxic culture within parts of CBS. It's left many observers thinking, what took the board so long to act?"
NPR: "Les Moonves Out At CBS After Harassment Allegations" — "Les Moonves has stepped down as the chairman, president and CEO of CBS Corporation, after 12 women accused him of sexual misconduct that spanned decades in two reports published in The New Yorker.
"CBS made the announcement in a statement on Sunday, saying that Moonves' departure was 'effective immediately.' The company's chief operating officer, Joseph Ianniello, will serve as president and and acting CEO until a permanent replacement is found, according to the statement.
"Moonves' departure comes after six new allegations of harassment or assault were published in the magazine over the weekend. He is among the most powerful men to lose their jobs during a wave of allegations of sexual misconduct that are part of the #MeToo movement."
This segment aired on September 10, 2018.