Time Is Running Out To Control Climate Change, U.N. Report Says
Play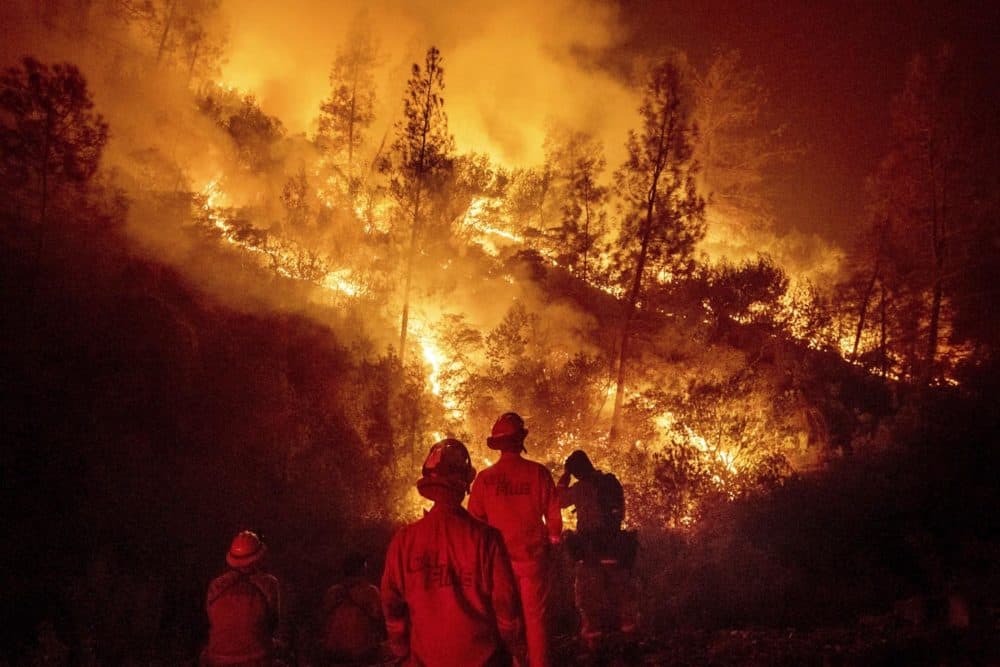 This article is more than 4 years old.
A new U.N. report says the targets set by the Paris climate accord aren't enough to stop massive ecosystem change in the next 50 years. We'll look at what can be done.
Guests
Chris Mooney, covers climate change, energy and the environment for the Washington Post. (@chriscmooney)
Drew Shindell, professor of climate sciences at the Nicholas School of the Environment, Duke University.
From The Reading List
The Washington Post: The World Has Just Over A Decade To Get Climate Change Under Control, U.N. Scientists Say — "The radical transformation also would mean that, in a world projected to have more than 2 billion additional people by 2050, large swaths of land currently used to produce food would instead have to be converted to growing trees that store carbon and crops designated for energy use. The latter would be used as part of a currently nonexistent program to get power from trees or plants and then bury the resulting carbon dioxide emissions in the ground, leading to a net subtraction of the gas from the air — bioenergy with carbon capture and storage, or BECCS."
The New York Times: Why Half a Degree of Global Warming Is a Big Deal -- "'If you're looking at this one region, which is already water-scarce today and sees a lot of political instability, half a degree makes a really big difference,' said Carl-Friedrich Schleussner, the head of climate science and impacts at Climate Analytics and the lead author of that study. 'It's a good reminder that no one experiences the global average temperature.'"
The Guardian: World 'Nowhere Near On Track' To Avoid Warming Beyond 1.5C Target — "'It's extraordinarily challenging to get to the 1.5C target and we are nowhere near on track to doing that," said Drew Shindell, a Duke University climate scientist and a co-author of the Intergovernmental Panel on Climate Change report, which will be unveiled in South Korea next month. 'While it's technically possible, it's extremely improbable, absent a real sea change in the way we evaluate risk. We are nowhere near that.'"
This program aired on October 9, 2018.