On Point Extra: Inside America's Oldest Continuously Operating Candy Shop
Resume
On Point traveled to Pennsylvania just about one month before the 2018 midterms to take a closer look at the Keystone State's redistricting efforts and how that might affect American politics.
But, on our travels, we stumbled upon another treat: America's oldest continuously operating candy shop. Candy has been made or sold on the premises of Shane Confectionery in Philadelphia since 1863.
We spoke to employees of the confectionery to learn about the shop's storied history and Pennsylvania's long love affair with sweets. Read our conversation with the shop's general manager, Christine Salvadore, who's been working at Shane for a little over four years.
---
"My name's Christine Salvadore. I am the general manager here at Shane Confectionery and we are America's oldest continuously operating confectionery. So we have been making candy in this building since 1863, which gives us that title."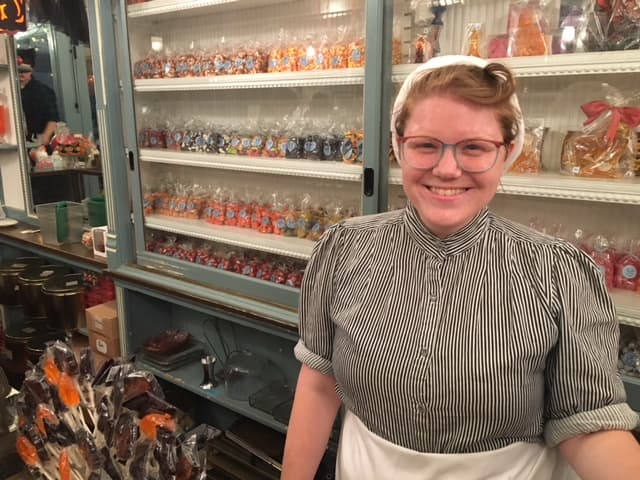 On the history of the shop
"Everything in this space, in our main shop space, is all from 1910, 1911. That's when the Shane family, which the store is named after currently, took over, and they redid the entire storefront area. This building has stayed intact, so we're still using antique equipment. We have a butter creamer that we use to make confections — that's from 1916. A lot of our copper pots are from the Edwardian and Victorian era, and we're still using all that same equipment. So we're very interested in preserving history and being able to have authentic experiences based in that time period.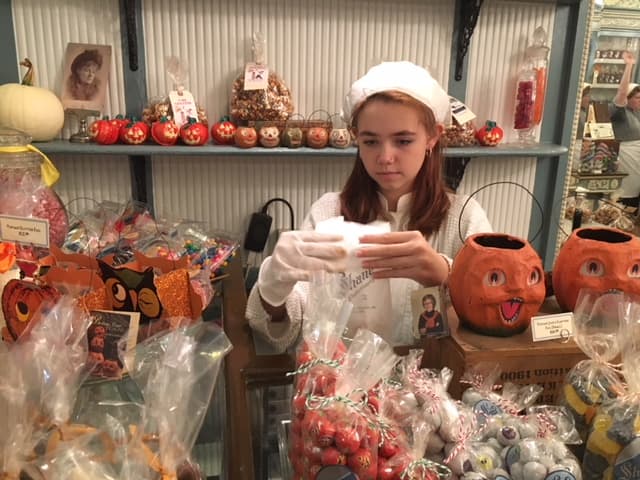 "I am wearing a full-length skirt, high-neck blouse and a linen apron and a traditional head bonnet that's all very traditional of what a shopkeeper or a candy candy clerk which is the official title, would wear during that era."
On Philadelphia's confectionery history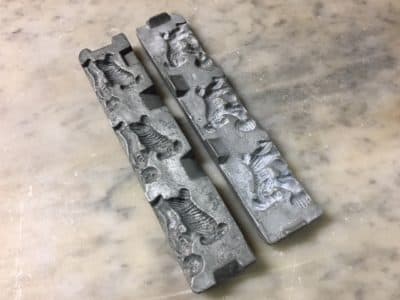 "We in Philadelphia are definitely lucky in that there is a long confectionery history in Philadelphia. A lot of the great candymakers started here, like Wilbur and Hershey. They all started in Philadelphia before they moved out to different areas and sort of opened up more of a factory-style. But in Philadelphia there's probably less than 10 confectioners left, when there used to be hundreds. You would go every single block, there might be two or three confectioneries or confectionery-like premises. And, honestly, we're very lucky. We're in a great location. We're right near the river, which would have been prime at the time. Being very close to ports, you have that first access to the sugar that's coming off the boats, which is your No. 1 ingredient. In a confectionery, you need to be close to your product, which is sugar."
On what it's like working at Shane Confectionery
"It's really breathtaking when you walk in — the colors and all the candy, and it's floor to ceiling just antique jars, and just colors and tastes and smells. It really draws you in and it's just a really friendly experience. It's candy, it's sweet. Everyone that walks in here is happy. You don't have troubles when you come into a candy store. It's all pleasure when you come in here."