The Future Of Health Care — As Laid Out By Democrats, Republicans Ahead Of Midterms
Play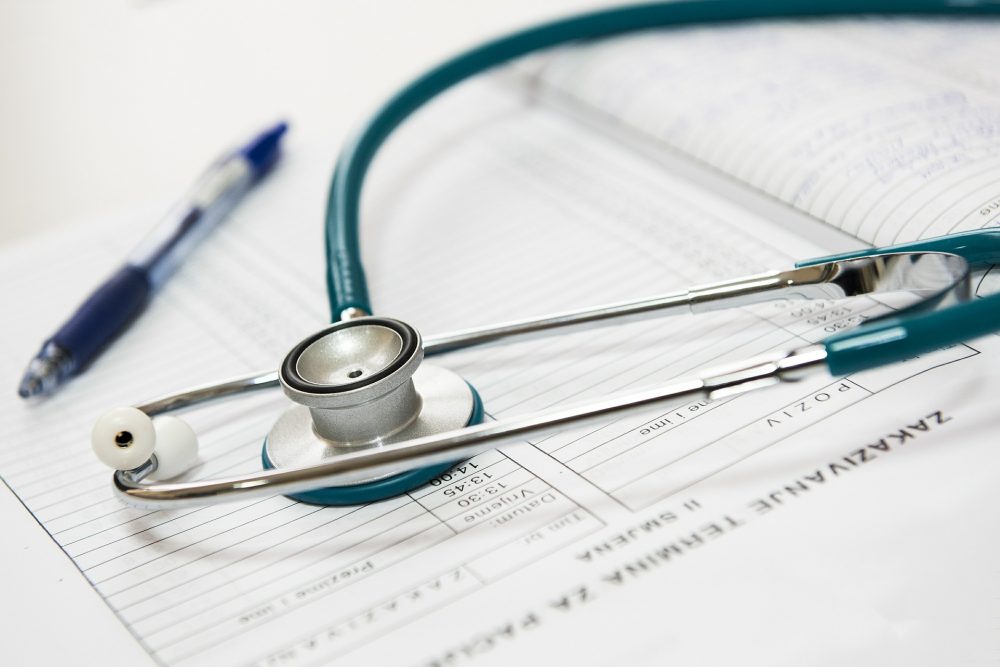 This article is more than 3 years old.
With Meghna Chakrabarti
Health care is dominating midterm messaging. But Democrats and Republicans are offering two starkly different visions. We'll look at what's resonating with voters and why.
Guests
Jo Mannies, political reporter for St. Louis Public Radio. (@jmannies)
Jonathan Cohn, senior national correspondent at the Huffington Post covering health care, social welfare and politics. (@CitizenCohn)
Reid Epstein, national political reporter for the Wall Street Journal. (@reidepstein)
From The Reading List
Huffington Post: "Republicans Will Repeal Obamacare If They Get The Chance, Mitch McConnell Says" — "Republicans could make another run at repealing the Affordable Care Act if they retain control of Congress next year, the Senate's GOP leader said on Wednesday.
"The statement, which Majority Leader Mitch McConnell (R-Ky.) made in an interview with Reuters, came in response to a question about what the GOP had accomplished since President Donald Trump took office ― and what business McConnell felt was unfinished.
"He called the failure to repeal the law known as Obamacare his singular disappointment but promised that Republicans haven't given up. 'If we had the votes to completely start over, we'd do it,' McConnell said. 'But that depends on what happens in a couple weeks. ... We're not satisfied with the way Obamacare is working.' "
St. Louis Public Radio: "Politically Speaking: Breaking down Hawley and McCaskill's first one-on-one debate" — "St. Louis Public Radio's Jason Rosenbaum and Jo Mannies examine Thursday night's televised debate between U.S. Sen. Claire McCaskill and Attorney General Josh Hawley.
"The debate comes as most polls show a tight race between McCaskill and Hawley. And few observers believe that Democrats have any chance of taking over the Senate if McCaskill can't win a third term.
"Among other things, the candidates debated health care, immigration policy, 'right to work' laws, global warming and Second Amendment rights. Hawley contended that McCaskill is too liberal for a state which went for President Donald Trump by 19 points. McCaskill emphasized her independence, someone who will work with 'anyone, anytime' to address the state's needs."
Wall Street Journal: "Nevada's GOP Senator Bets on His Conversion to Trumpism" — "No Republicans on the ballot in 2018 have shifted their Trump-era political allegiances more than Nevada Sen. Dean Heller.
"Mr. Heller never endorsed President Trump's 2016 campaign and declared himself '99% against Trump.' During Mr. Trump's first months in office, Mr. Heller called a press conference to announce his opposition to the Republican health-care overhaul Mr. Trump promised."
The Hill: "Poll:Majority of voters say health care 'very important' to them in midterms" — "Health care is 'very important' for 71 percent of voters nationally when deciding which Congressional candidate to vote for in the midterms, according to a poll released Thursday.
"Health care was more important than other issues like economy and jobs which was seen as 'very important' by 64 percent of voters, gun policy at 60 percent or immigration at 55 percent, according to the Kaiser Family Foundation tracking poll."
Forbes: "Health Insurance Prices: Trick Or Treat For Midterm Voters?" — "The amount individuals pay for health insurance will decrease by 1.5% on the federal exchanges in 2019. According to recent data from the Centers for Medicare and Medicaid Services (CMS), this marks the first such decrease in premiums since the implementation of the Affordable Care Act (ACA).
"It's welcome news for exchange participants ahead of the Nov. 1 kickoff to open enrollment. However, contrary to claims from politicians and news pundits, the 1.5% reduction: doesn't signal market stabilization, doesn't reflect broader healthcare trends and isn't the result of improved medical care.
"With the midterm elections only 15 days away, and in the spirit of Halloween, let's unmask some of the latest health insurance claims and reveal what's really hiding beneath the numbers."
Kaiser Health News: "Health Care Tops Guns, Economy As Voters' Top Issue" — "Health care has emerged as the top issue for voters headed into the midterm elections, but fewer than half of them say they are hearing a lot from candidates on the issue, according to a new poll released Thursday.
"Seven in 10 people list health care as "very important" as they make their voting choices, eclipsing the economy and jobs (64 percent), gun policy (60 percent), immigration (55 percent), tax cuts (53 percent) and foreign policy (51 percent)."
This program aired on October 23, 2018.