Year Of The Women: How Female Candidates Fared In The Midterm Elections
47:17
Play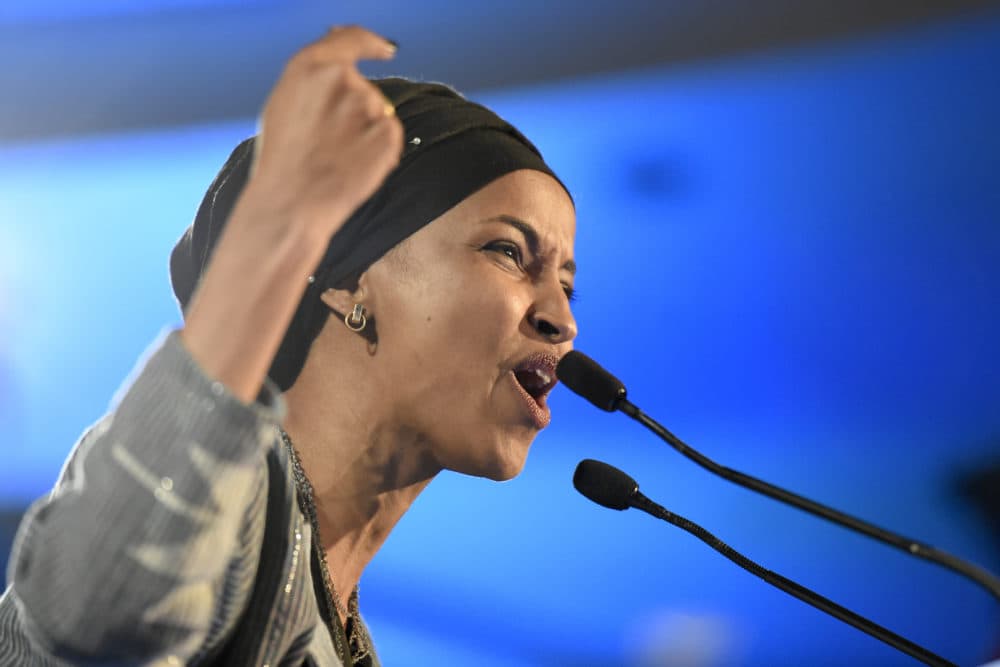 This article is more than 2 years old.
"It's possible that women could lose seats in the Senate and they may not break the record for the number of women governors. But for the first time in history, Americans could elect more than 100 women to the House, said David Wasserman, the U.S. House editor for the nonpartisan Cook Political Report."
CNN: "Opinion: It's not the 'Year of the Woman.' It's the 'Year of the Women'" -- "Since the early primaries began for the 2018 midterm elections, it's been a year of firsts and to many, a year of the woman. In the midst of this election, the first significant national vote since the election of Donald Trump, Brett Kavanaugh's nomination and confirmation battle only amped up the existing pressure on questions of gender, power, women's health and women in elected office.
"CNN Opinion asked thinkers to weigh in on 2018 as a Year of the Woman. The views expressed here are solely theirs."
Vox: "12 charts that explain the record-breaking year women have had in politics" — "Even before the votes are in, the numbers prove it: 2018 is the Year of the Woman.
"If Democrats retake the House, the Senate, or both, it'll be because women launched the most effective, sustained resistance in generations, thousands more women looked into running for office than ever before — and then many of them did it and did it so well, they outperformed their male peers nationwide.
"There's a feeling in the air that women are becoming more politically active in America. But it's more than that. It's in the hard data. Here are 12 charts and graphs that explain the seismic change in women's participation in politics that changed 2018 and could have an impact for years to come."
This program aired on November 7, 2018.