House Judiciary Committee To Vote On Holding AG Barr In Contempt
04:40
Play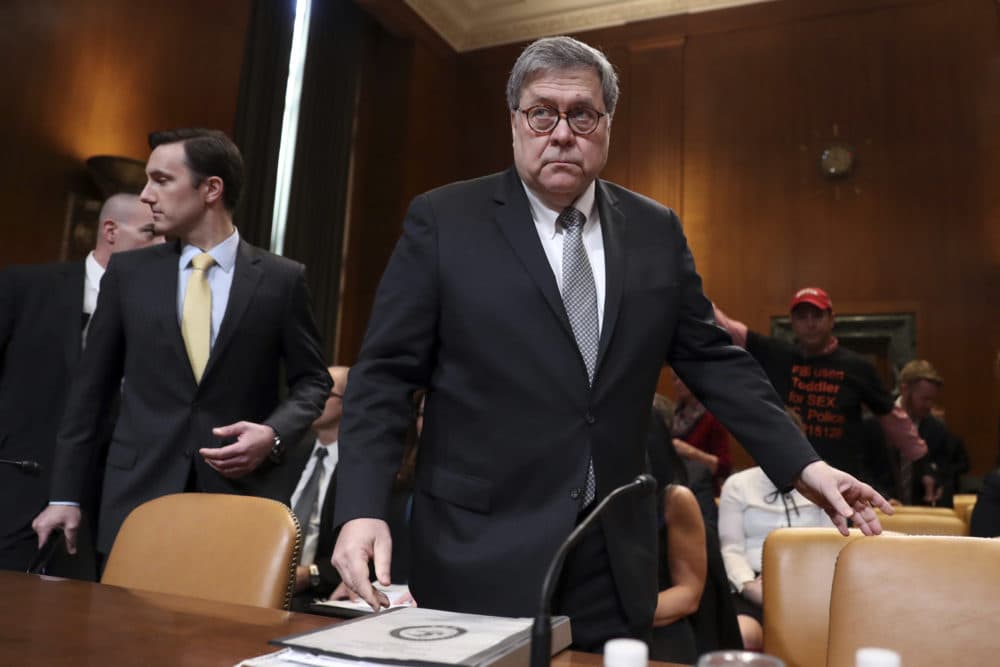 With Meghna Chakrabarti
Attorney General William Barr has missed the House Judiciary Committee's deadline to turn over the unredacted Mueller report. What's next in his fight with the House?
Guest
Jennifer Haberkorn, congressional reporter at the Los Angeles Times. (@jenhab)
From The Reading List
Los Angeles Times: "House Democrats say they may hold William Barr in contempt" — "House Democrats accused Atty. Gen. William Barr of lying to Congress and threatened Thursday to hold him in contempt, the latest salvo in a building constitutional clash between Democratic lawmakers and the Trump administration over access to witnesses and documents.
"House Speaker Nancy Pelosi (D-San Francisco) said Barr broke the law when he testified on April 9 that he wasn't aware of concerns from members of special counsel Robert S. Mueller III's team that Barr had intentionally mischaracterized Mueller's findings in a letter to Congress.
"'The attorney general of the United States of America was not telling the truth to the Congress of the United States,' she told reporters. 'That's a crime.'
"Mueller had complained to Barr in a private letter on March 27 that the attorney general's summary letter failed to 'fully capture the context, nature and substance' of the investigation and added to 'public confusion about critical aspects of the results.' "
This segment aired on May 6, 2019.