Trump White House Seeks Most Significant Attack On Climate Change Science So Far
Play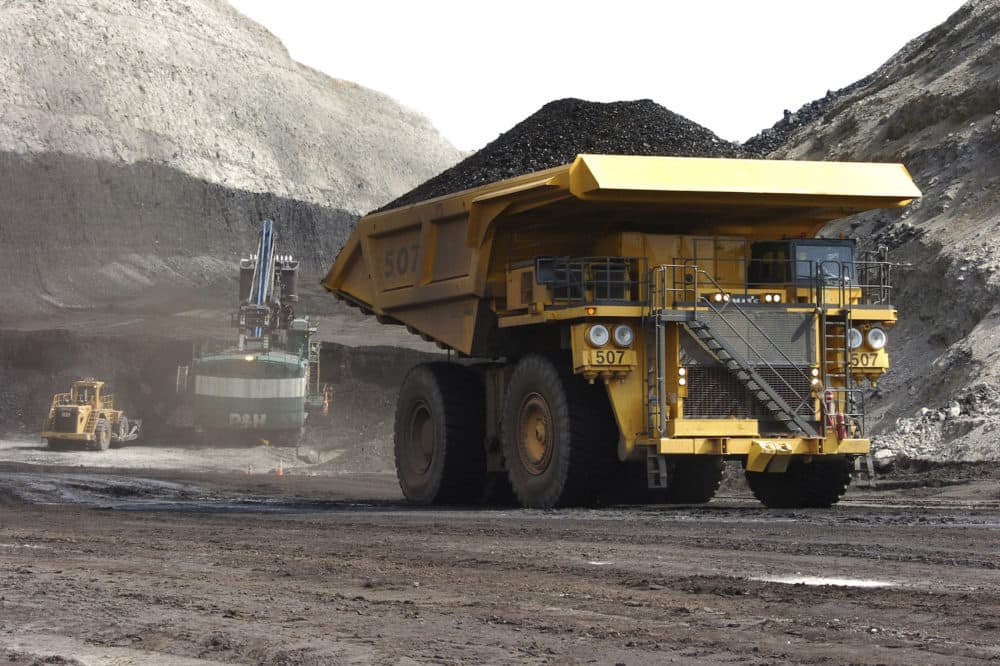 This article is more than 3 years old.
With Meghna Chakrabarti
The Trump administration moves to challenge "the very science on which climate change policy rests," reports The New York Times. We dig in.
Guests
Coral Davenport, covers energy and environmental policy, with a focus on climate change, for the New York Times. (@CoralMDavenport)
Mark Landler, White House correspondent at the New York Times. (@MarkLandler)
From The Reading List
New York Times: "Trump Administration Hardens Its Attack on Climate Science" — "President Trump has rolled back environmental regulations, pulled the United States out of the Paris climate accord, brushed aside dire predictions about the effects of climate change, and turned the term 'global warming' into a punch line rather than a prognosis.
"Now, after two years spent unraveling the policies of his predecessors, Mr. Trump and his political appointees are launching a new assault.
"In the next few months, the White House will complete the rollback of the most significant federal effort to curb greenhouse-gas emissions, initiated during the Obama administration. It will expand its efforts to impose Mr. Trump's hard-line views on other nations, building on his retreat from the Paris accord and his recent refusal to sign a communiqué to protect the rapidly melting Arctic region unless it was stripped of any references to climate change.
"And, in what could be Mr. Trump's most consequential action yet, his administration will seek to undermine the very science on which climate change policy rests."
Associated Press: "Climate threat doubter is leading effort to advise Trump" — "The Trump administration is exploring the idea of forming a special committee to look at climate change and security risks, with the effort being coordinated by a 79-year-old physicist who rejects mainstream climate science.
"A 'discussion paper' obtained by The Associated Press asks federal officials from an array of government agencies to weigh in on a proposed executive order that President Donald Trump would sign establishing the 'Presidential Committee on Climate Security.'
"A memo to those federal officials asks them to direct any questions to William Happer, a member of Trump's National Security Council and a well-known critic of mainstream climate science findings."
Scientific American: "Trump Administration Might 'Re-Examine' Climate Modeling" — "EPA Administrator Andrew Wheeler used an overseas gathering of environment ministers this week to hint that the United States might overhaul the way it uses climate data and modeling. Five days after his assertion was included in an official document from the Group of Seven meeting in Metz, France, it remains unclear if Wheeler revealed a potential policy to reexamine climate modeling.
"It's become common for the United States to have its own climate and energy paragraph in multilateral statements, and on Monday, Wheeler broke away from the six other nations on issues like the Paris Agreement, providing support for poor and climate-affected countries, and overseas investments in fossil fuels.
"That much was normal. It's happened ever since President Trump took office in January 2017."
Hilary McQuilkin produced this hour for broadcast.
This program aired on May 29, 2019.