Radio Diary: Redesigning Street Signs In The Time Of Coronavirus
04:41
Play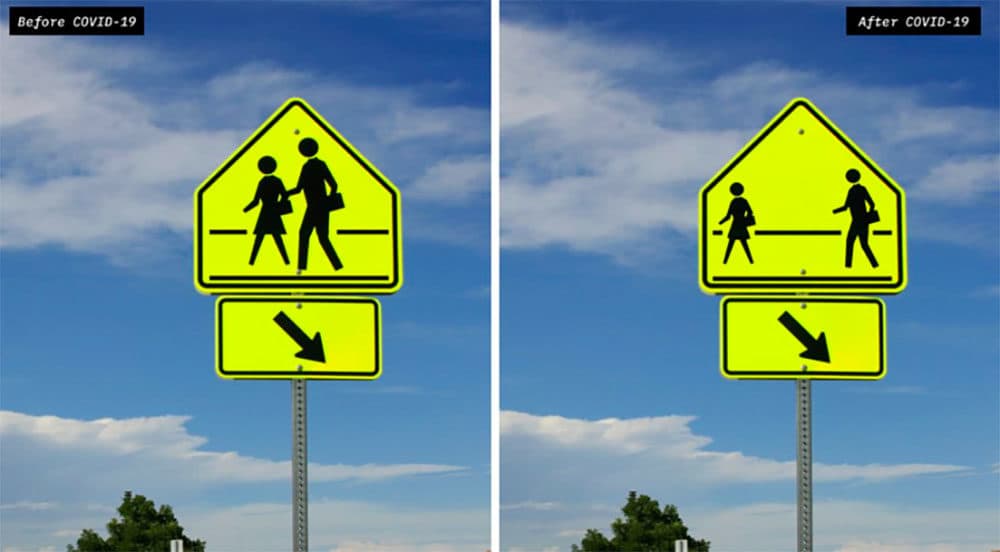 This article is more than 1 year old.
Featuring Dylan Coonrad.
---
Designers are already thinking of new ways to reimagine street signs that advise the public on how to stay safe and healthy amid the COVID-19 outbreak.
Dylan Coonrad, creative director with the global design firm CannonDesign, has reimagined 10 signs we're familiar with.
The tone of the signs are conceptual, often witty. A fire extinguisher sign now reads "don't hoard sanitizer," while a national parks sign depicts a leaf wearing a mask.
But in addition to being witty, Coonrad says great design must always be empathetic. Here's Coonrad on the empathetic nature of street signs:
"They're remarkable pieces of design. They're not sold on shelves and they're not hanging in museums, but they mean everything to us and I think that we rely on them more than we might realize," Coonrad says.
Find all of Coonrad's designs here.
This segment aired on April 28, 2020.