Maine's Youngest Delegate Wants To 'Give Millennials A Voice' At The DNC
03:20
Play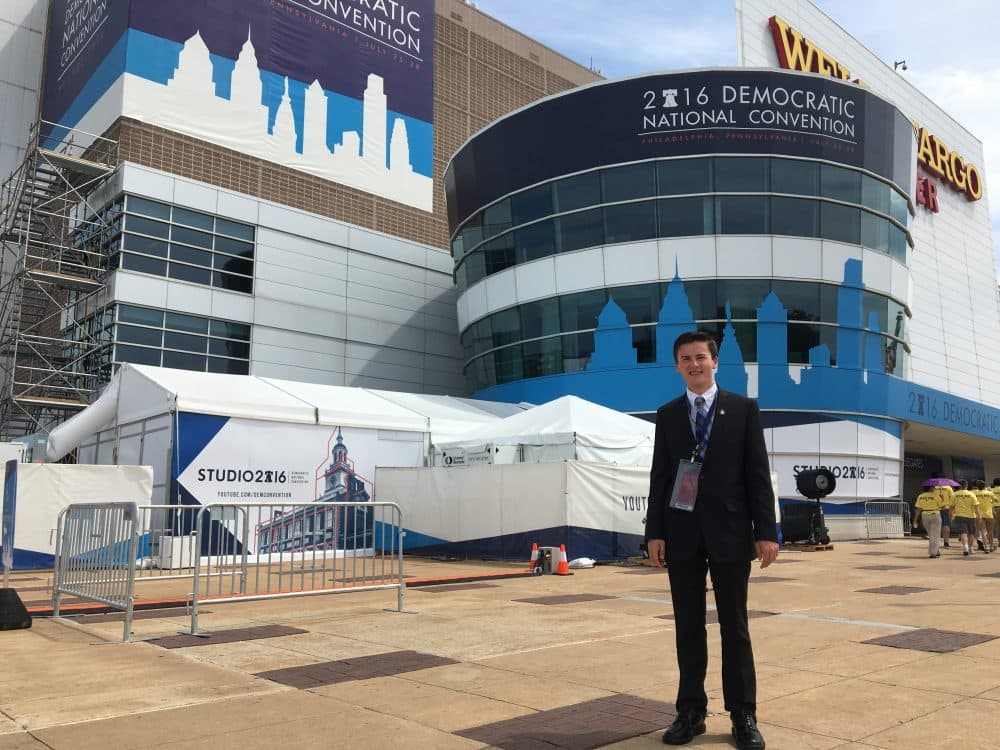 This article is more than 4 years old.
PHILADELPHIA — The lineup this week at the Democratic National Convention is certainly star-studded, complete with sitting and former presidents, U.S. senators and lifelong political heavyweights.
While Trevor Doiron of Jay, Maine, isn't among the most well-known delegates in Philadelphia, he is one of the youngest.
Inside the Wells Fargo Arena on Tuesday afternoon, the 17-year-old seemed to really know his way around, navigating with the poise and confidence of a party chairman.
"The Maine delegation is seated in 108," Doiron explained. "We have Puerto Rico behind us and the Montana delegation is in front of us."
The 6-foot-1 teenager wears a navy blue suit, a striped tie and a lapel pin of the state seal of Maine. He said it's always good to remember where you came from.
Doiron said he's not here to sightsee. There will be other chances to the visit the Liberty Bell, but only this one chance to attend the 2016 DNC.
He wants to make the most of his time here as a Maine delegate — and for him, that means encouraging young voters to get involved.
"I got into this race to give millennials a voice. I think that it's very important that young people be involved and vote," Doiron said. "You don't have to be a national delegate to be participating  in democracy. I mean, it could be something as easy as attending a town council meeting and just listening and beginning to develop an opinion on the issues."
Doiron led the way through the arena hallway, past scores of tables set up with media from all over the country. He stopped at a shop, where Hillary Clinton merchandise lined the walls.
"I think I might get one of the magnets or a pin," he said. When asked how much he'd be willing to pay for the trinket, Doiron quipped with a laugh, "A lot. As much as it takes."
Turns out that here at the convention center, a 2016 DNC pin takes just $10.
As a soon-to-be high school senior from New England, in some ways Doiron fits the mold of a classic Bernie Sanders supporter. In fact, many of his friends supported Sanders — something he has no hard feelings about.
"I'm an advocate for just being politically involved. I don't care what your political leanings are, I think that it's important that young people do get involved," he said. "So I was really excited to see a lot of my friends, who in past cycles really haven't expressed a lot of interest in politics or elections and then this year, did get involved.
"And even though we were on opposite sides throughout the primary, I respected that; they respected my opinion, and I was just glad to see them getting involved."
Nevertheless, for Doiron, he said the choice was clear.
"For me, I was drawn to Hillary over Bernie just because of all of the experience that she has, just how detailed she is in her plans," he said. "I think that she has a lot of experience and expertise to bring to the table, and I think that is just so, so valuable."
After the raucous start to the DNC on Monday, Doiron said he is confident the party will rally behind Clinton by the end of the week. Then, he can celebrate his 18th birthday on Friday on a high note.
This segment aired on July 26, 2016.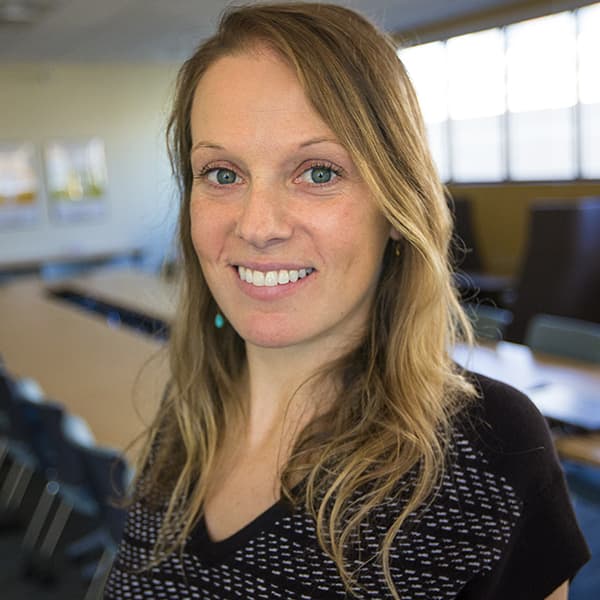 Shannon Dooling Investigative Reporter
Shannon Dooling is an investigative reporter at WBUR, focused on stories about immigration and criminal justice.