Commentary: Where Does Bernie Sanders Go Now?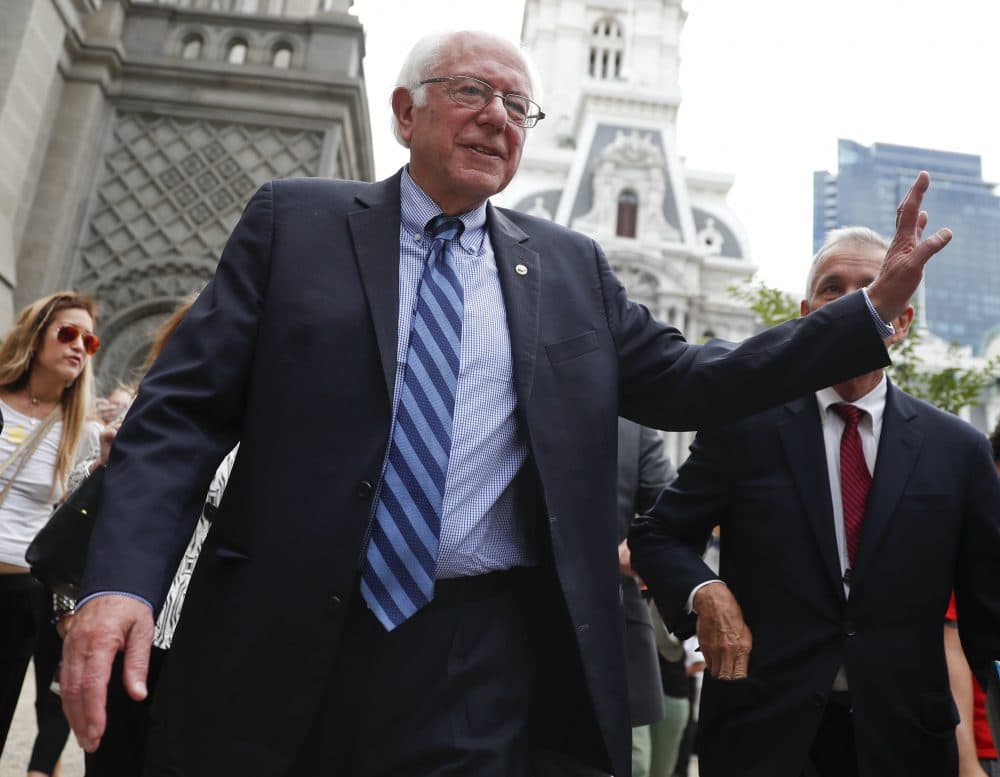 This article is more than 4 years old.
If Sen. Bernie Sanders follows in the footsteps of past unsuccessful candidates for the Democratic nomination for president, he has many options -- some good, some not so good.
Consider his fellow Vermonter, Howard Dean, who after losing the nomination to Sen. John Kerry in 2004, became chair of the Democratic Party, where he led a controversial 50-state strategy that paid off when Democrats took control of both the U.S. House and Senate. Today, Dean is a frequent and candid analyst on MSNBC. He founded Democracy for America, which has 1 million members and works to elect liberal candidates to local, congressional and statewide offices.
Or Sanders could review the career of Jerry Brown, who made several presidential tries -- the last a loss to Bill Clinton in 1992. After Brown returned to California, he left politics briefly only to win the race for mayor in Oakland, then won election as the state's attorney general, and in 2010 began the first of an unprecedented four terms as governor. Today his focus is on income inequality, public transit and the state's water crisis.
Bill Bradley, who also lost to Clinton in 1992, left the U.S. Senate after three terms and began a career as an adviser and consultant to banks and financial organizations (probably not Bernie's kind of gig).
Sanders might find Jesse Jackson's career appealing. Rev. Jackson applies much of his time to Operation PUSH/Rainbow Coalition. He hosted a TV show, writes columns, and was the statehood senator for Washington, D.C.
Sanders might do what Ted Kennedy did after he lost to President Jimmy Carter in 1980: throw himself into his job as U.S. senator. While Kennedy had 46 years of seniority, and a much more gregarious style, he worked hard with Republicans and put his imprint on dozens of laws. His successes came in health care coverage for children in low-income families, civil rights, and help for those with disabilities.
Sanders has one disadvantage that all those men did not: his age. At 74 (he turns 75 in September), he has to choose carefully. One important task he could undertake in the Senate is to manage the appointment of the next justice to the Supreme Court.
Whatever path he chooses, his voice will be more keenly heard thanks to his unexpectedly strong run for president. Because he has pledged to do all he can to stop Donald Trump, the next phase of his career, ironically, will be judged by how well former Secretary of State Hillary Clinton does in November.