At Local Polling Places, Issues Reported, And Relief As Election Nears Its End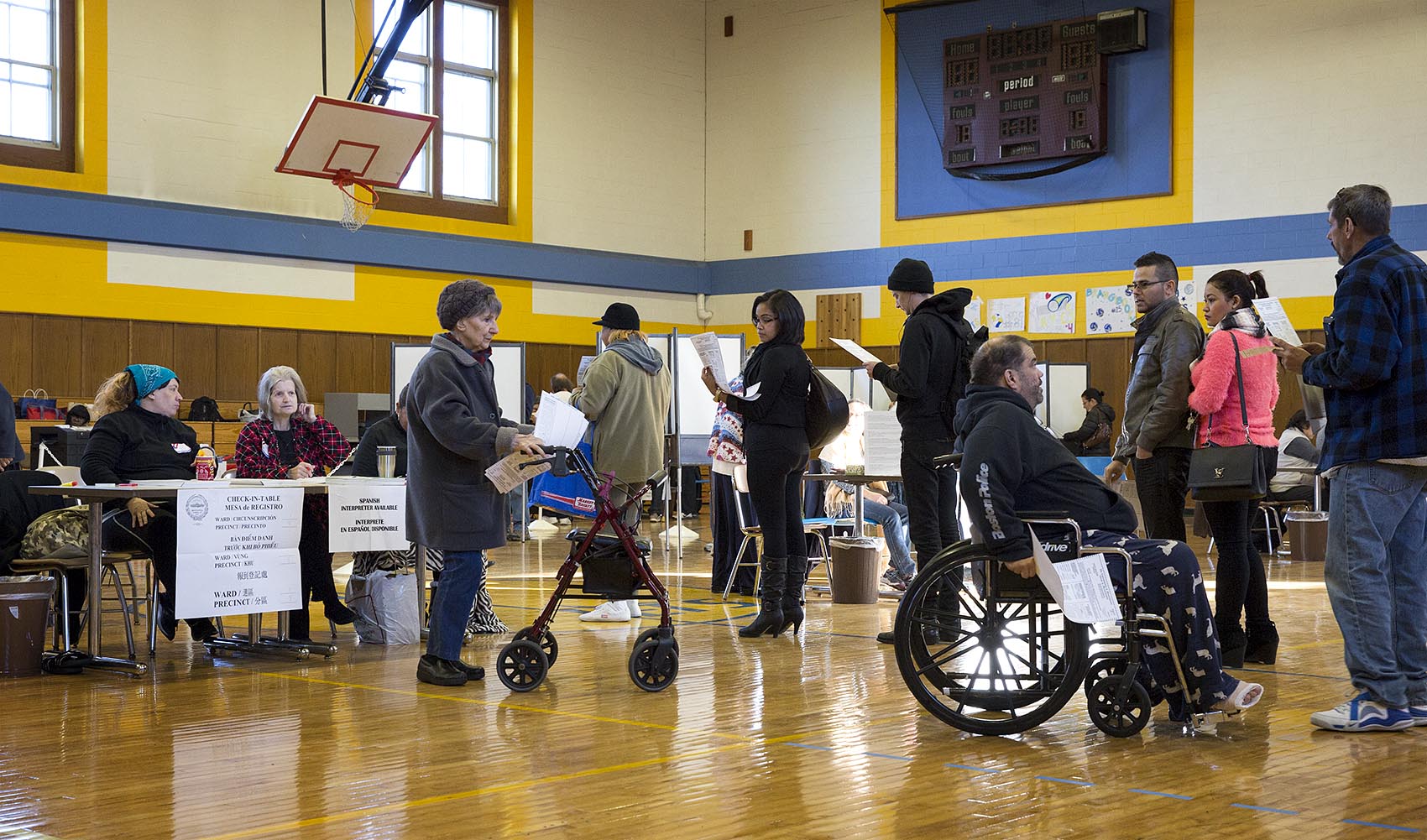 This article is more than 4 years old.
Volunteer, nonpartisan poll monitors with the Lawyers' Committee for Civil Rights and Economic Justice have reported voting issues throughout Massachusetts on Election Day.
The volunteers are flagging the issues in real time through a national hotline, in the hope of resolving the problems.
The committee reports that voting machine malfunctions have been a problem in nine different cities Tuesday, including Lawrence, Springfield and New Bedford.
Sophia Hall, a staff attorney with the committee, says she's pleased with reporting process.
"We're having a lot of call volume," Hall said, "but overall things look good in the sense that when issues are arising, we're able to work with partners at cities and towns and directly at [Secretary of State William] Galvin's office, the Elections Division, to try to resolve them in real time."
The committee has received more than 300 calls reporting long lines and other voting issues.
Meanwhile, for the voters in those long lines, some are expressing mixed emotions about this year's presidential race.
Gail Athas, a moderator of Ward 3 in Manchester, New Hampshire, said she's thankful this election is almost done.
"I'm disgusted with the way the election was run, I'm relieved that the day is here, [and] concerned that it's not over," Athas said.
Martha Hathaway, of Newton, Massachusetts, said she's just glad to be able to go back on social media.
"I feel like now I can get back on Facebook," she said. "I feel like you're not going to change my mind, I'm old enough to make my own decisions, and I'm tired of hearing about it."
Polls are open until 8 p.m. in Massachusetts.
With reporting by WBUR's Shannon Dooling