'The Whale' Centers On Connection
11:13
Play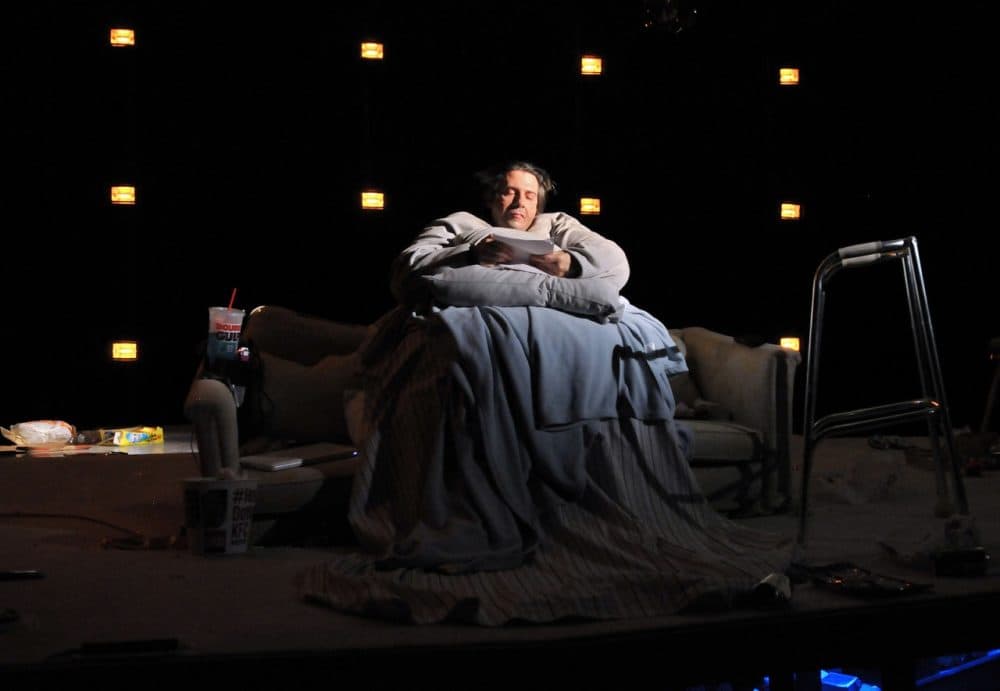 This article is more than 7 years old.
The play "The Whale" is about much more than the grotesque physical condition that afflicts the protagonist. Charlie weighs 600 pounds and can barely move on his own. He lives in a grim, grubby apartment, littered with junk food wrappers, where he works, sleeps and eats compulsively, and where he will likely die within a few days.
In the play, Charlie is trapped not only in his body, but in his suffering. He's grieving the loss of his male lover. As he faces death, he struggles to connect with his estranged daughter, with his disengaged writing students, and with his nurse and friend, Liz, who just wants him to go to the hospital.
"The Whale" was written by Samuel D. Hunter and is now on stage in Boston in its New England premier from SpeakEasy Stage Company through April 5.
Guests
David R. Gammons, director.
John Kuntz, actor.
More
Boston Globe "Kuntz, a gifted actor-playwright, is riveting as a man who is helplessly marooned in his own body but waging a brave and moving struggle to give his life meaning as he approaches death."
WBUR The Artery "'The Whale,' though, plays more like an acting exercise, so the extremism of the characters' situations doesn't yield many rewards other than an appreciation of Kuntz's acting abilities."
This segment aired on March 11, 2014.