What Are You Reading This Summer?
22:58
Play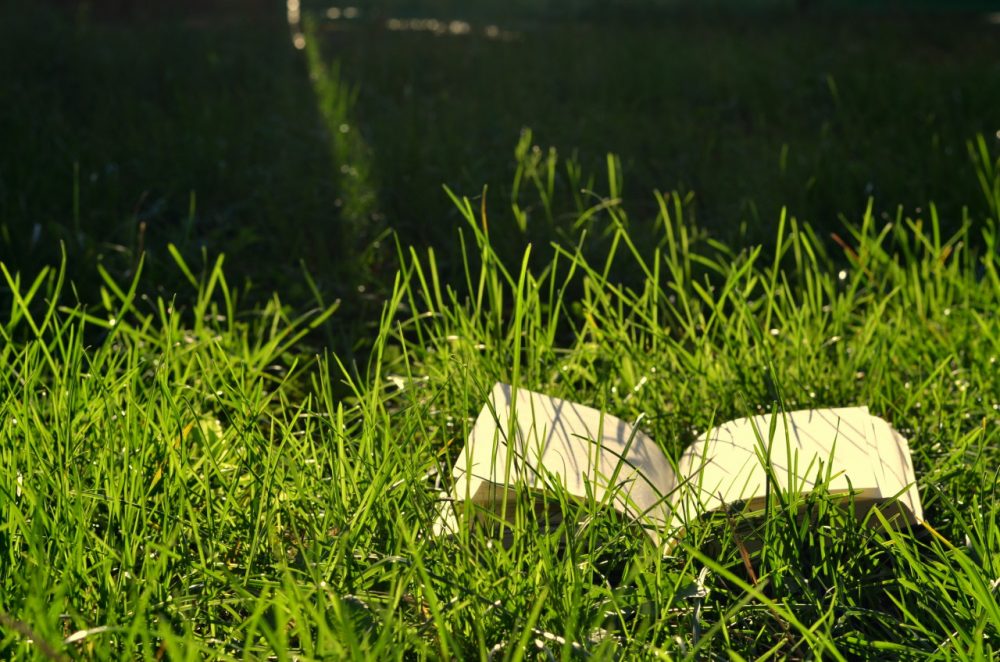 This article is more than 7 years old.
Summer officially begins Saturday and, for many, that means some slow, lazy days at the beach, car trips, barbecues — or maybe just lying in a sunny patch of grass with a good book.
So what books are you loading into your beach-bag, packing into your well-worn duffel, or downloading on to your tablet? What are you reading this summer?
Guests
Leah Hager Cohen, author, most recently, of "No Book but the World." She lives in Belmont and is a contributor to Cognoscenti.
Rachel Betz Cass, head buyer at the Harvard Book Store, which tweets at @HarvardBooks.
Summer Reading List
New England Books
"The Woman Upstairs" by Claire Messud: "Claire Messud is wonderful. 'The Women Upstairs' is set locally, a lot of the scenes take place in Cambridge and Somerville. It's about a woman who is sort of unfulfilled in life and is angry about being unfulfilled in life. She meets a new friend, a new couple actually, that she can become friends with and develop this really rich and interesting relationship with. It's sort of about the progress of their relationship and what she knows and how well she knows them and how well she doesn't know them. I recently went to Somerville Open Studios and was really brought back to that because there are wonderful scenes in that book set in artists' studios in Somerville. She's a really wonderful local author." — Rachel Betz Cass
"Thunderstruck and Other Stories" by Elizabeth McCracken: "I am so excited about this book having just come out, partly because it's been 12 years since Elizabeth McCracken's last fiction was published. You can't really mistake her voice on the page for anyone else's. I think of her as ferocious and unflinching on the page but she also has a kind of delicacy and restraint. The stories in this collection are troubling and beautiful and haunting, and one of them is set in a library that I think Somervillians just might recognize." — Leah Hager Cohen
"Euphoria" by Lily King: "This is kind of a departure for Lily King, who's just a wonderful writer. Her previous novels have been mostly about family situations — sort of domestic life. This book is a historical novel — it's a fictionalized re-imagining of events based on the life of Margaret Mead, the anthropologist. It's getting fantastic reviews. It's supposed to be a smart, passionate work that's as much a love story as it raises really interesting ethical questions about what anthropologists do." — Leah Hager Cohen
"What Is Visible" by Kimberly Elkins: "This book is a novel — it's fiction — but it's about a real life woman named Laura Bridgman who lived about 50 years before Helen Keller. As a child, she lost four of her five senses. She lost her hearing, sight, smell and taste to illness and she ended up coming to Boston — she was from Hanover, New Hampshire, she came to Boston to go to the Perkins Institution for the Blind and was one of the first Americans to learn how to read and write who was blind. So it's about her story, and I think one of the great things about getting into a really wonderful book is learning about somebody else's experience. That's an experience that's so hard to understand what that must be like and Kimberly Elkins does an incredible job." — Rachel Betz Cass
Fiction
"The Rise and Fall of Great Powers" by Thomas Rachman: "What I love about him is that he is really masterful at sort of interlocking some really intricate puzzle pieces, and he did that wonderfully in "The Imperfectionists" and he does it wonderfully again in his new book, which starts in a very small Welsh town. You meet the main character, her name is Tooly and she's a bookshop owner. But you sort of get this sense that there is more to her back story then before she ended up this small town. The book sort of has three timelines where you find out about her childhood, and sort of this underground life in New York, and then her ending up in this small Welsh town. It's really intricate — he very carefully doles out information so that you learn more about all of the characters and you keep wanting to read and figuring out how they all interlock, and how these pieces of her life that you don't understand, how they ultimately come together in the end." — Rachel Betz Cass
"A Distant Father" by Antonio Skarmeta: "It's so wonderful, it's tiny. It's this little gem coming out at the end of the summer, so treat yourself at the end of the summer. It's full of a bittersweet sense of life's absurdity, this new book. It's happy and sad, almost like one of those old Charlie Chaplin films. It will make you laugh, and it's really quite poignant. It's only 112 pages long. But if you liked 'The Postman' — 'Il Postino' — it has all of that charm and majesty underlying it. He is a Chilean novelist." — Leah Hager Cohen
"Americanah" by Chimamanda Adichie: "A book that actually came out this spring is by a very favorite author of mine. She's a Nigerian writer and I think this is her fourth book. She's had three novels and a collection of short stories and she is just wonderful. I just love everything that she has written, and this particular book is about a couple who move away from Nigeria. One of them ends up in the United States and the other ends up in London and they sort of live apart for 15 years. They're eventually reunited back in a newly democratic Nigeria and it's a wonderful book, it's about race, it's about immigration, it's about what it's like to be an immigrant and then what it's like to go back home and to not really feel like it's home in the same way that it was. She's just a really excellent writer. Like I've said, I've loved everything that she's written and this, since it's new in paperback, is a great thing to throw in your beach bag." — Rachel Betz Cass
"Secrecy" by Rupert Thomson: "If you are looking to be transported, this is another historic novel that almost reads like a fairy tale for adults. It will take you back to 17th century Florence. The book is full of secrets, I won't give any of them away, except one central one is about a sculptor. He gets a commission from the Grand Duke to sculpt a woman out of wax and it's full of murder and sex and magic and spies." — Leah Hager Cohen
Nonfiction
"Another Great Day at Sea: Life Aboard the U.S.S. George H.W. Bush" by Geoff Dyer: "This is a really great nonfiction book. Dyer is a really unusual and interesting writer. He writes both fiction and nonfiction and has taken on so many different topics that you wouldn't necessarily think that you were interested in and just makes them fascinating. So his current book, is about life on the U.SS. George H. W. Bush, which is an aircraft carrier. He took a writer's residency on-board this aircraft carrier and just wrote about what day-to-day life was like, and he's this very tall, lanky Englishman living on an aircraft carrier — cramped quarters — and it's interesting and funny and, like I said, he can make any topic fascinating, even if you think you could care less about life on an aircraft carrier." — Rachel Betz Cass
Audio Books
"The Round House" by Louise Erdrich: "It's great to be read to. If you haven't yet read 'The Round House,' which won the National Book Award this past year, I would say don't read it. It's really a wonderful book but it's also a wonderful audio book. So, listen to it instead. It's read in the audio version by Gary Farmer, who is a Canadian actor and a member of the Cayuga Nation, and he just does such a fantastic, understated job of bringing the material to life. The timbre and cadence of his voice is so well-suited to the material. It's a wonderful book and a wonderful listen." — Leah Hager Cohen
Oldies But Goodies
"Things Invisible to See" by Nancy Willard: "This is a great surprise because it's been out of print for decades and it's just been reissued, I think last month. It's a novel set before and during World War II in Ann Arbor, Michigan and it uses a kind of magical realism to explore classic themes — brotherly love and brotherly hatred, good and evil and redemption and baseball! Baseball is a huge part of this book. She's just wonderful. I'm so glad this book is available again." — Leah Hager Cohen
"The Greenlanders" by Jane Smiley: "This is from the 80s, it's Jane Smiley's epic saga of 14th century Greenland. It's a wonderfully told tale that will suck you back into the 14th century but it has an added benefit during a hot Boston summer. I promise, it will make you feel cold." — Leah Hager Cohen
Children's Books
More
The New York Times: Leah Hager Cohen: By The Book
"The author of "No Book but the World" says the last book that made her furious was 'The Da Vinci Code' — 'At the end of every chapter, I'd glance up and announce in increasingly disgusted tones: 'What schlock!'"
This segment aired on June 16, 2014.