The Promise And Problems Of 'Yes Means Yes' In Campus Sex Assaults
10:42
Play
This article is more than 5 years old.
There's a debate on college campuses these days over "no means no" versus "yes means yes."
Each of those is shorthand for how to approach sexual consent. Is saying "no" enough to indicate that you're not interested in a sexual encounter? Or should you have to say "yes" to confirm that you are? Many schools nationwide have adopted the latter, also known as "affirmative consent."
Now some students at Harvard want to do the same. They're pushing for a change on campus in how Harvard handles sexual assault allegations: rather than waiting to hear someone say "no" during a sexual encounter, partners would have to explicitly communicate that they both want the sexual activity.
This comes as Harvard College and Harvard Law School, among a dozen New England schools, face federal investigations into how they handle sexual assault allegations.
Some 800 colleges have already adopted affirmative consent policies, including Dartmouth and Yale. This fall, California became the first state to require affirmative consent.
But some legal experts say this new shift may actually cloud the issue rather than clarify it. They argue that the policy can be confusing and that it may be unrealistic to require ongoing consent at every stage of a sexual encounter.
WBUR's Sacha Pfeiffer hears both sides of the argument.
Guests
Colby Bruno, senior legal counsel for the Victim Rights Law Center.
MaryRose Mazzola, graduate student at the Harvard University Kennedy School of Government and an organizer with the student group Harvard Students Demand Respect. She tweets @maryrosemazzola.
More
NPR: Calif. Law Requires 'Affirmative Consent' To Combat Sexual Assault
"Forget the idea that you can infer consent from silence. You must hear the magic word, yes."
NPR: The History Behind Sexual Consent Policies
"[T]he idea that you have to get verbal and willing agreement to engaging in any sexual contact ... was a huge, fundamental shift in defining what consent means."
Cognoscenti: Campus Rape And The Trouble With Affirmative Consent
"Affirmative consent requirements and the conviction bias that shapes new rules governing these cases practically ensure that students accused of sexual assault will be found guilty of it."
This segment aired on November 19, 2014.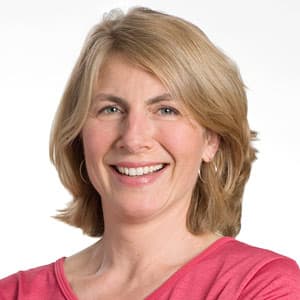 Sacha Pfeiffer Host, All Things Considered
Sacha Pfeiffer was formerly the host of WBUR's All Things Considered.