Death Penalty Opponent Helen Prejean On What Keeps Her Going
06:48
Play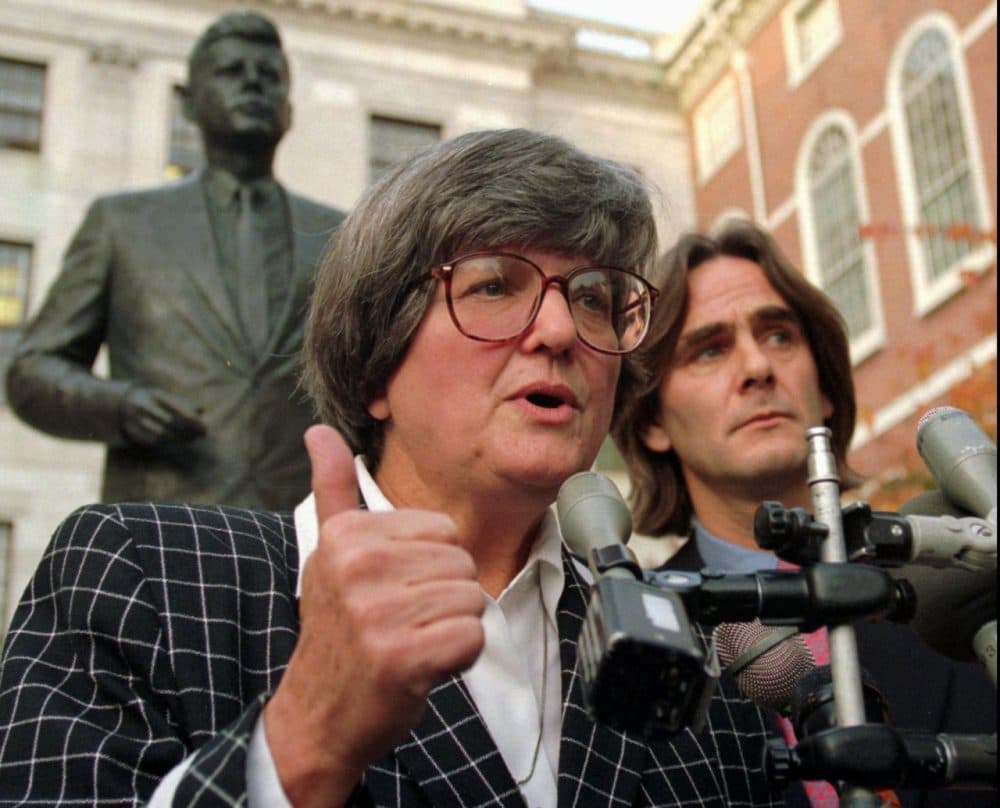 This article is more than 6 years old.
As we've reported this week, when the trial of Dzhokhar Tsarnaev resumes on Monday, defense attorneys hope to call Sister Helen Prejean to the witness stand.
She's a Catholic nun and a longtime opponent of the death penalty. She wrote the book, "Dead Man Walking," which was made into a film. It tells the story of her advocacy for those on death row, and how she accompanies many of them to their executions.
In 2013, "Dead Man Walking" was turned into an opera by Jake Heggie and Terrence McNally. It tells the story of Joseph De Rocher, a convicted murderer, and Sister Prejean's struggle to save his life.
Back then, we talked to Helen Prejean about her work and what she thought about the opera.
Guest
Helen Prejean, Roman Catholic nun, member of the Congregation of St. Joseph and a leading American advocate for the abolition of the death penalty. She tweets @helenprejean.
More
Radio Boston: Arguments Over Life In Prison For Boston Marathon Bomber
"In the penalty phase of the trial that will decide if Boston Marathon bomber Dzhokhar Tsarnaev lives or dies, the judged unexpectedly halted the proceedings and instructed jurors to return on Monday."
This segment aired on May 8, 2015.