How One Mass. Town Adopted A City Devastated By Hurricane Katrina
08:03
Play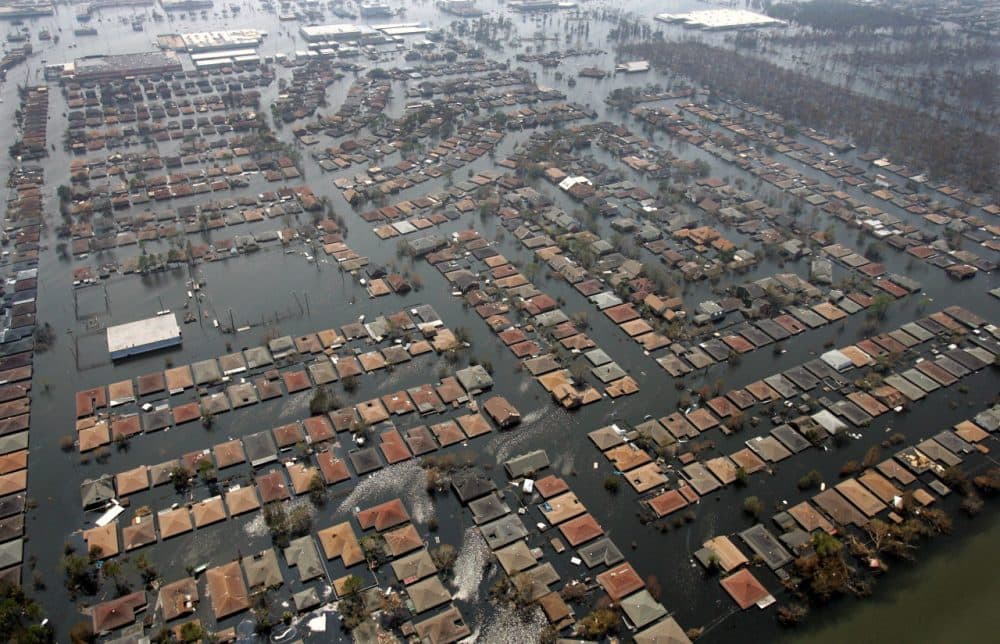 This article is more than 6 years old.
WBUR digital reporter Zeninjor Enwemeka has the story of Wayland, Massachusetts, a town that reached out to Waveland, Mississippi after Hurricane Katrina to help them rebuild as a "sister city."
You can read the whole story online at WBUR.org.
Guest
Zeninjor Enwemeka, digital reporter at WBUR. She tweets @Zeninjor.
More
WBUR: 10 Years After Katrina, Connection Remains Between Wayland, Mass., And Waveland, Miss.
"Ten years ago, the eye of Hurricane Katrina ripped through Waveland, Mississippi, making it ground zero for the deadly storm. The small city, about seven square miles, sits right along the Gulf Coast, about an hour drive east of New Orleans. When Katrina hit on August 29, 2005, about 95 percent of Waveland was destroyed. Twenty-three people died. About 1,500 miles away, a similarly named town in Massachusetts — Wayland — wanted to help out in a big way. So the town adopted the Southern city."