10 Years After Katrina, Connection Remains Between Wayland, Mass., And Waveland, Miss.
This article is more than 7 years old.
Ten years ago, the eye of Hurricane Katrina ripped through Waveland, Mississippi, making it ground zero for the deadly storm. The small city, about seven square miles, sits right along the Gulf Coast, about an hour drive east of New Orleans. When Katrina hit on August 29, 2005, about 95 percent of Waveland was destroyed. Twenty-three people died.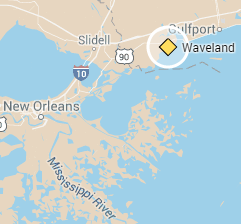 About 1,500 miles away, a similarly named town in Massachusetts — Wayland — wanted to help out in a big way. So the town adopted the Southern city.
The initiative was called Wayland to Waveland. And over the last decade, it has helped rebuild homes and lives in Waveland. It's also built enduring friendships.
"A lot of the publicity was focused on New Orleans and rightfully so because that was just a massive proportion, the tragedy there," said Michael Tichnor, who was chairman of the Wayland Board of Selectmen during Katrina. "We could have done something in New Orleans, but we wanted to pick a town that wasn't being helped, that was on its own."
So Tichnor tapped a few residents to lead the effort, including Cindy Lombardo, who's on the Wayland to Waveland steering committee.
"For me Mississippi, I knew how to spell it, I'd never been there, and so [we] sat down with a map of Mississippi and we then proceeded to draw a circle around the Gulf Coast area and went on Google and started calling communities and saying, 'Do you need help?' " Lombardo recounted.
The group heard Mendon, Massachusetts, had sent some resources to Waveland, so they reached out to the Mississippi city. From there the "sister city" partnership was born between Wayland and Waveland.
"They responded in a way that touched us and that we knew that we could have a lifelong long-term relationship with," said Lombardo, who has made 35 trips to Waveland over the last 10 years.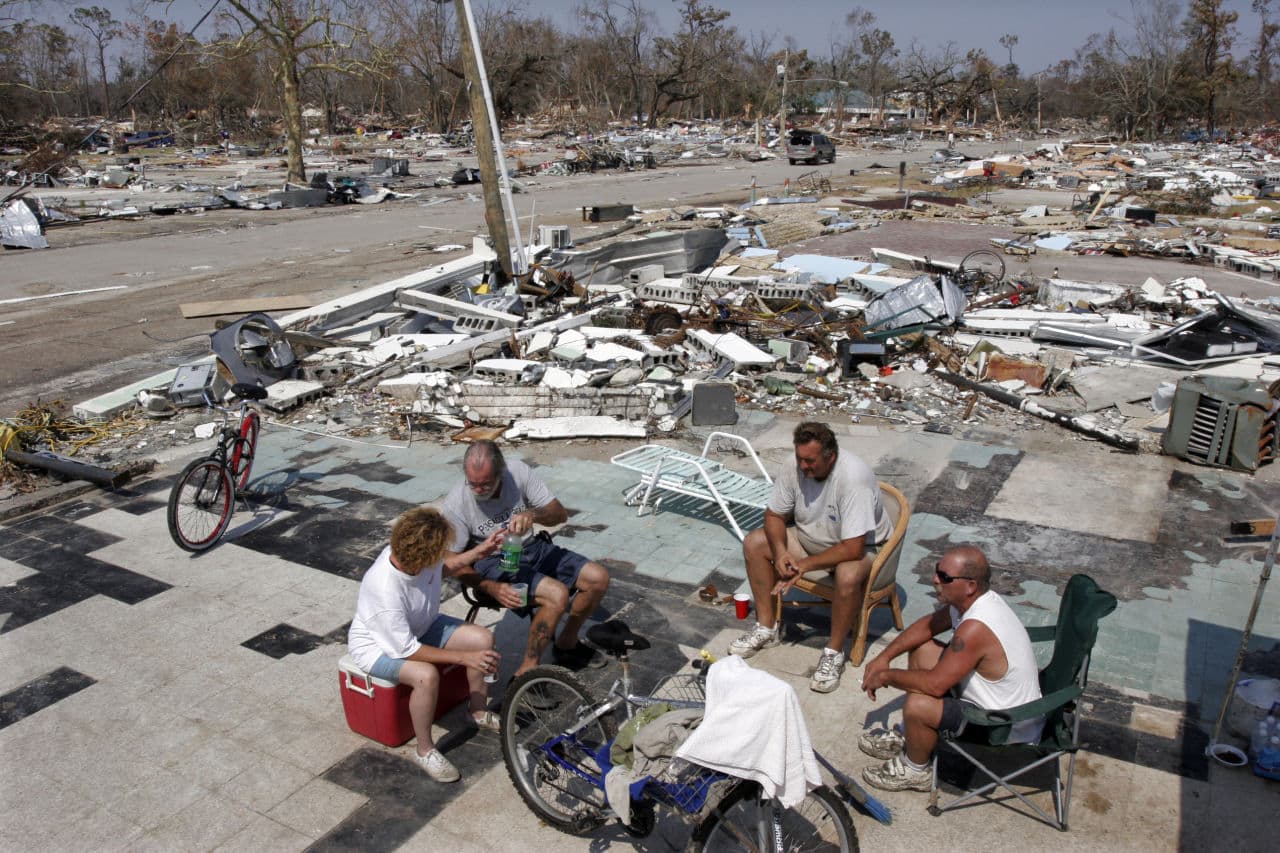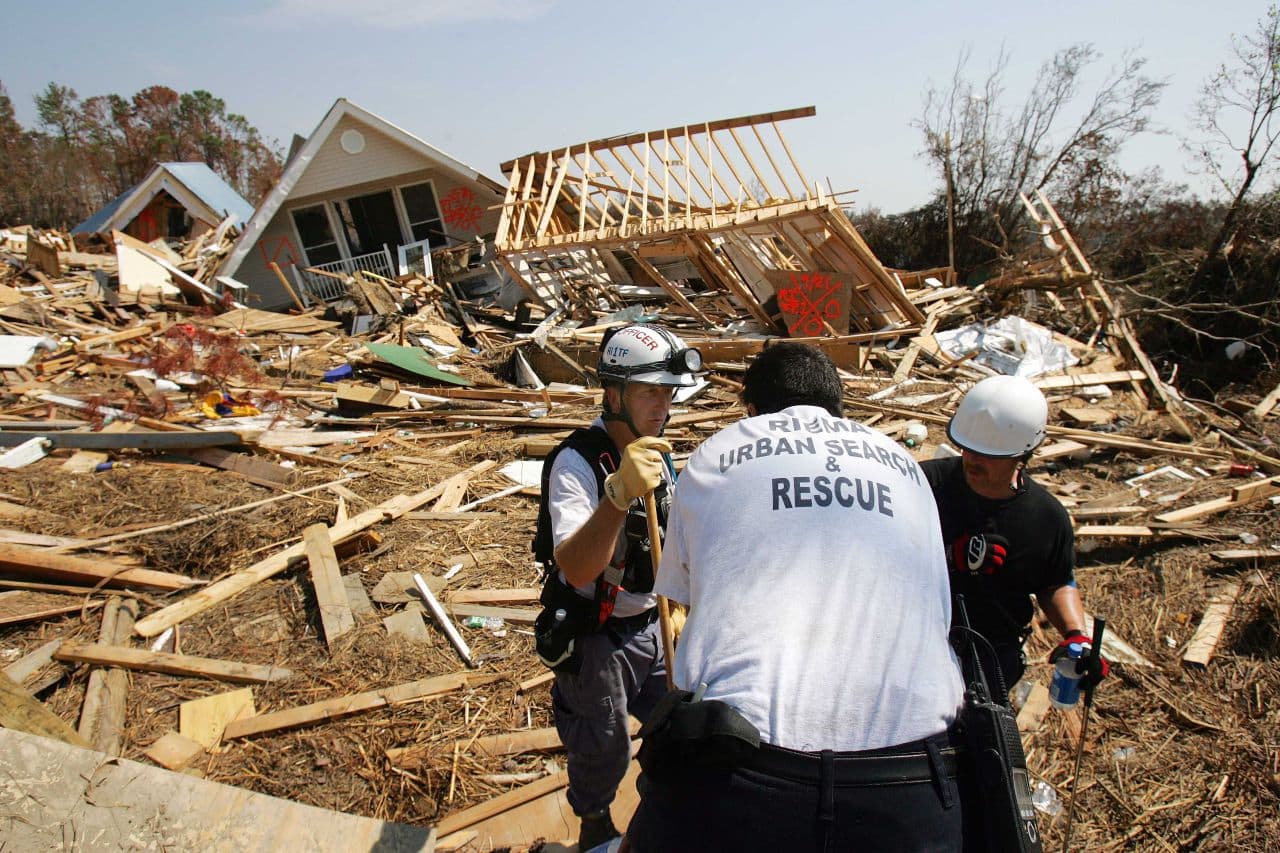 "After the storm, it was devastating, but I was privy to some of the most beautiful things that could occur and people just giving to people."

Kathy Pinn, a former Waveland resident
A couple months after the storm, Wayland sent down a tractor-trailer full of supplies -- such as sheets, towels, small kitchen appliances and pots and pans -- for Waveland residents in FEMA trailers. That Christmas, Wayland residents sent gifts to 125 families in Waveland.
"After the storm, it was devastating, but I was privy to some of the most beautiful things that could occur and people just giving to people and [Wayland to Waveland] were one of the biggest contributors for our town," Kathy Pinn, who owned a business that was destroyed by Katrina and now resides in Illinois, recalled in a phone interview.
Pinn helped coordinate volunteer efforts for Waveland after the storm. That following spring, Wayland to Waveland took on another project to help bring back a sense of normalcy to the community — cleaning up and restoring a baseball field and adjacent park so kids could play. They also planted a memorial garden at the park.
"We didn't understand the ball field was the center of life," Lombardo said. "If the ball field was whole again then people would see that the town was starting to rebuild."
'It's Their Home Just As Much As It's My Home' 
The group also took on home rebuilding. They partnered with Wayland's Peter Bachman, who owns Custom Designs Inc., and rebuilt three homes in Waveland with the help of dozens of volunteers from Wayland.
"Of all the houses we built you know that first one was a special house because it was done with a lot more unskilled volunteers than all the other houses that we built," Bachman said.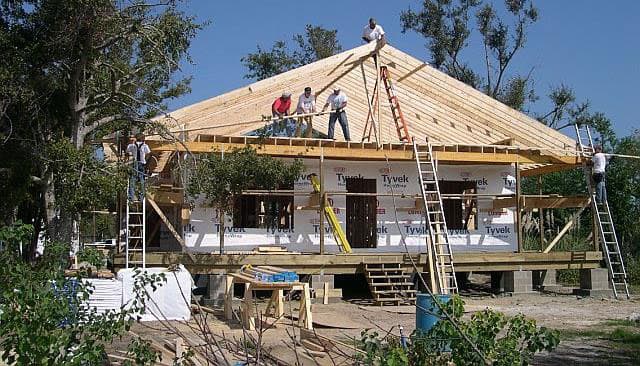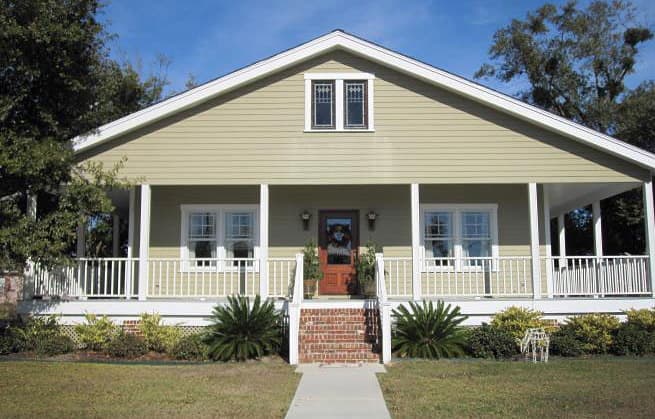 Melanie Karetas, a 59-year-old Waveland resident who cleans houses for a living, received the first home built by Wayland to Waveland.
"I've been in my home now for eight years and it's their home just as much as it's my home," Karetas said. "There's over 1,000 brackets in my home that were hand-nailed in by women and youngsters, and it was like hands-on, just beautiful."
Karetas spent the first couple months after Katrina living in her sister's laundry room before spending two years in a FEMA trailer. Now, she lives in her home with three dogs, a cat and a fish.
"Everybody's got their place and everybody's got some space and we all love the house," she said, gushing.
When she reflects on all the people who helped build her home, Karetas gets emotional. She said many volunteers left messages wishing her luck on the rafters in her attic.
"It really was overwhelming, it really was, I mean … ," Karetas said, beginning to get choked up. "It's like, you know you'll never be able to repay these people, you know what I mean. You will never be able to repay them for their kindness."
Over the next few years, Wayland to Waveland partnered with more builders and built eight more houses. In recent years, the group has given out college scholarships to Waveland High School students.
In all, hundreds of volunteers took part in the Wayland to Waveland effort — donating their time, money and other resources. The group raised about $2 million for their projects.
Today the Wayland to Waveland steering committee continues its work informally. And many of the friendships have lasted. Last weekend, Lombardo spent time with Karetas at her home in Waveland. And Pinn, the Waveland volunteer coordinator, describes Lombardo as a sister.
"They brought an energy and they brought a hope to us. They rebuilt our spirits. It was beautiful," Pinn said.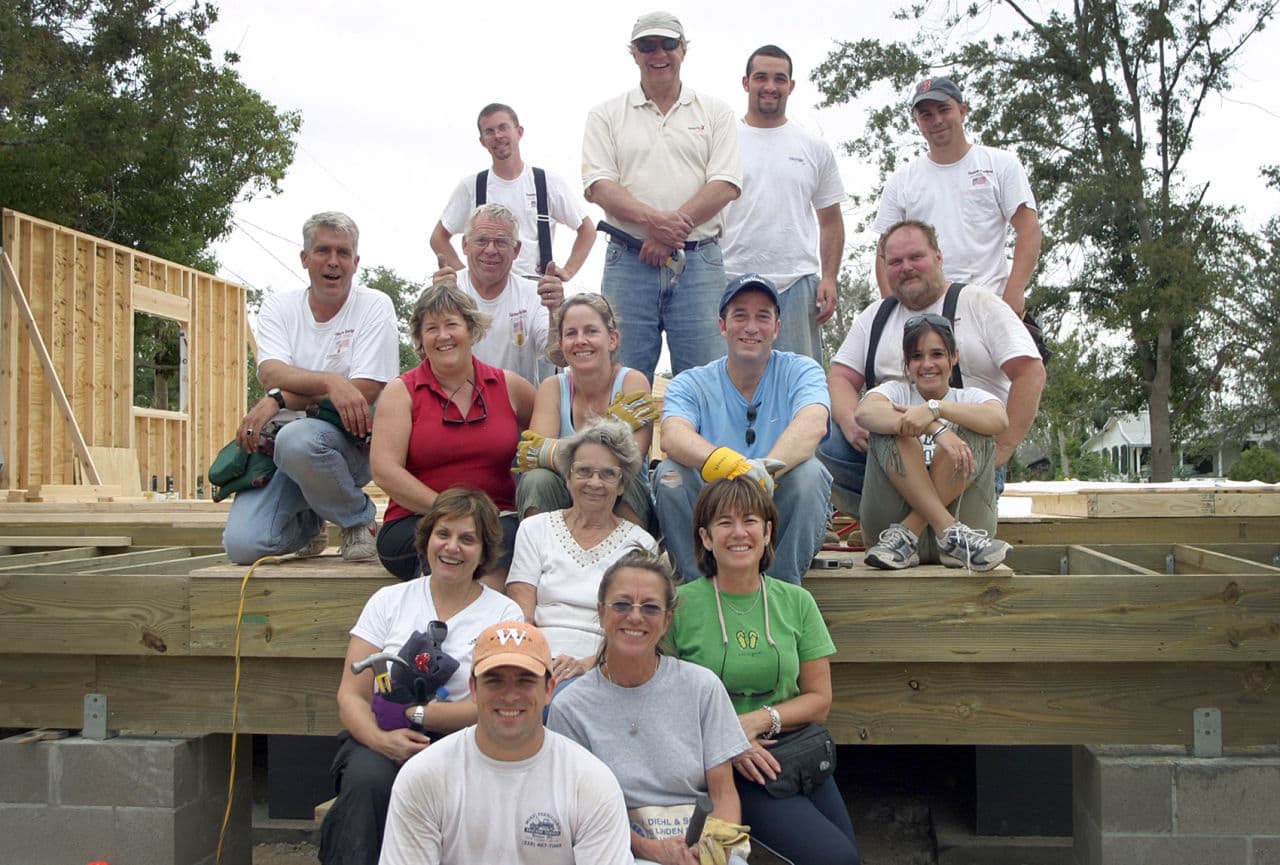 A New Chapter For Waveland — And Wayland
Today, Waveland is still rebuilding in many ways. Karetas described development in the city as "a slow go." Many people left after Katrina and never returned. When Katrina hit there were about 8,300 residents in the city. Today there are roughly 6,500, according to the U.S. Census Bureau.
Businesses have been slow to return too. On the city's main business street, Coleman Avenue, only one building remained standing after Katrina ripped through. Before Katrina, there were 29 businesses on Coleman. Today there are six, according to the city's mayor, Mike Smith.
"Quite honestly those businesses struggle on a daily basis because at any given time there's hardly any traffic on Coleman Avenue," Smith said.
"We as a country, we have not finished the jobs that need to be done in the entire Gulf Coast area. ... I don't want to say it's criminal, but it's sad."

Cindy Lombardo, Wayland to Waveland committee member
But with the upcoming 10-year anniversary of Hurricane Katrina, Smith said he wants to put the storm behind the city and open a new chapter, focused on more rebuilding.
"I would actually like to end up a better city than we had when Katrina hit," Smith said. "And of course we can only do that by expanding and making a bigger city and having more people move here and realize that it's a wonderful place to live and raise your kids."
For Lombardo, the anniversary is a sad reminder of what she called the country's "short attention span."
"We as a country, we have not finished the jobs that need to be done in the entire Gulf Coast area," Lombardo said. "As evidence, because now the last four years I've been going to New Orleans to put two families back into their homes each summer that have never been home in 10 years. I don't want to say it's criminal, but it's sad."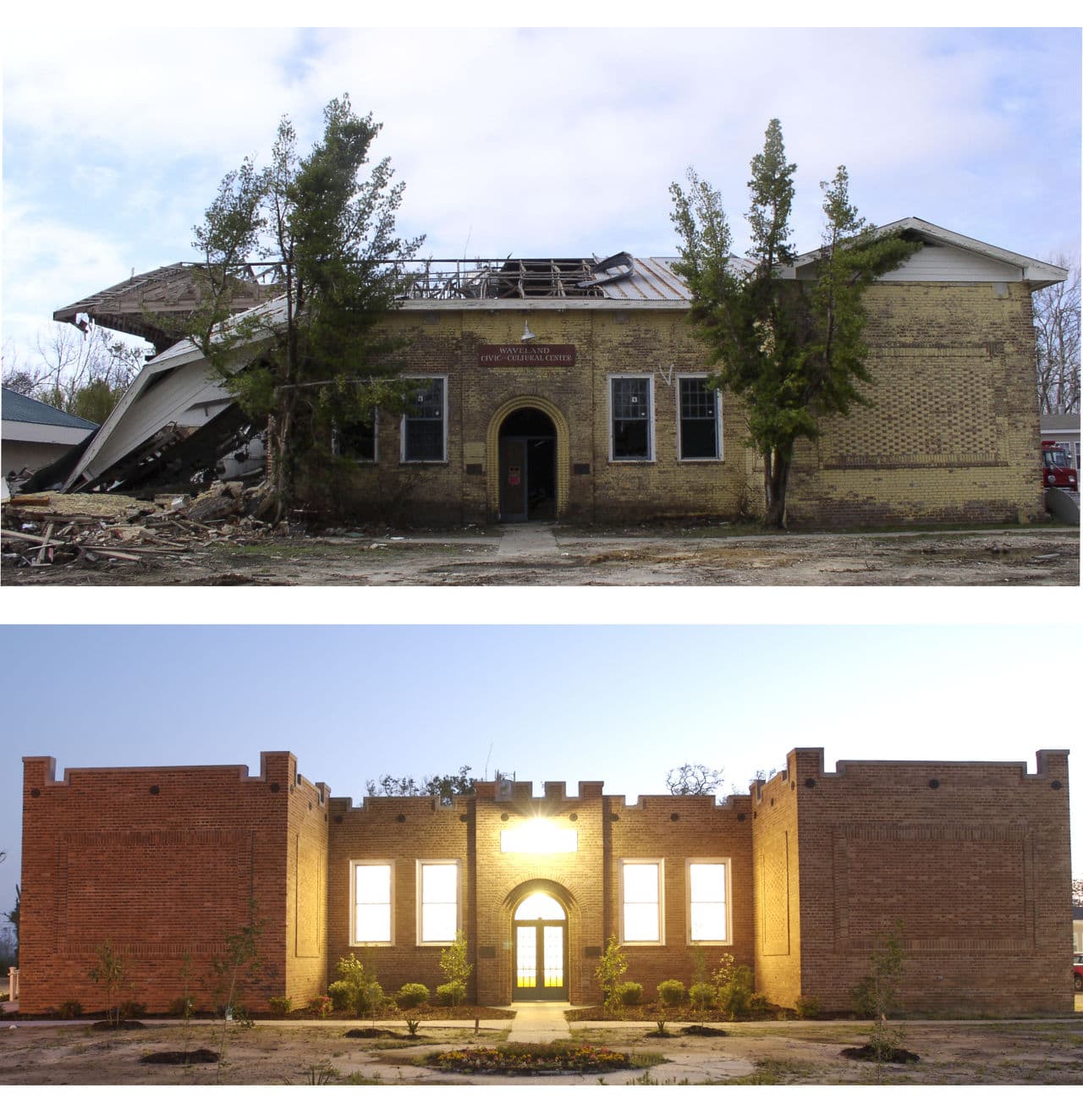 The anniversary brings mixed emotions for many — sadness about the devastation that was, and an optimism for what could be.
Waveland will commemorate the anniversary of Katrina on Saturday with various events, including a reading of the names of those who died, community activities and the reopening of an exhibit room at the city's Ground Zero Hurricane Museum. The museum is located on Coleman Avenue — in that one building that remained standing after Katrina.
"It's been a little bit tough, but boy, I think we're ready to celebrate how much progress we made and think about how we can make our community safer in the future going forward because we all know that [Katrina] was not the last storm," said Allison Anderson, the museum's lead architect. "Everyone thought that Camille would be the benchmark storm forever and now of course we understand it will not be. Katrina will someday not be the benchmark storm, either. We have to prepare to get people out of harm's way and to think about creating safer communities for the future."
And future storms are exactly what the Wayland group has been focused on recently. The Wayland to Waveland steering committee has been writing a book about their experiences, which they describe as part memoir, part resource guide. The group has met regularly over the last decade and hopes to distribute their book to colleges, community organizations and other towns. The book details what they did in Waveland as well as lessons learned.
Lonnie Swarz, a steering committee member, said they hope the book helps other towns looking to provide assistance after a disaster.
"I think it's a wonderful memoir for the town of Wayland to be very proud of, to see what we could accomplish … as a town and a townspeople," Swarz said.
Here's more on Wayland to Waveland from Radio Boston: