How Does A Tragedy Like The Death Of Bella Bond Happen?
27:04
Play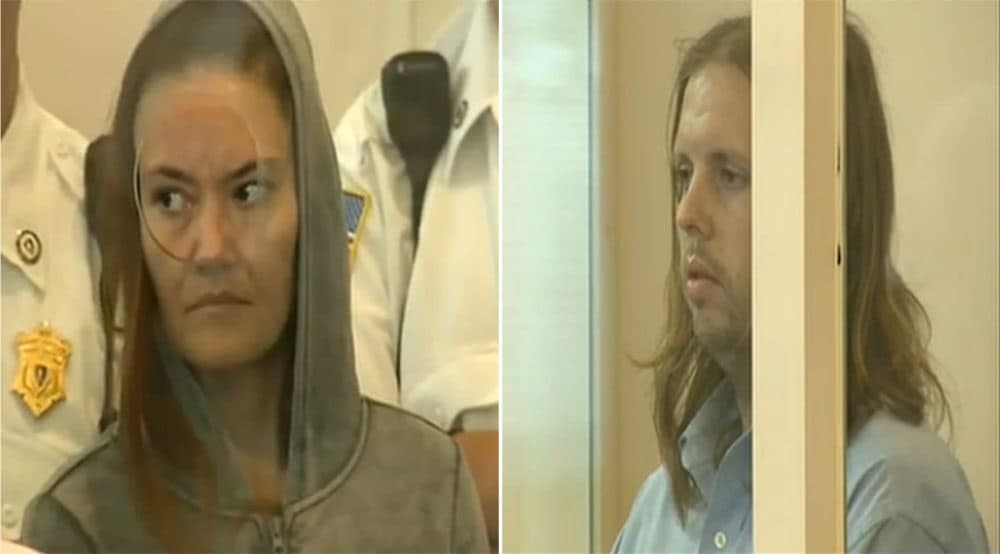 This article is more than 5 years old.
The alleged murder of Bella Bond has left all of us wondering: how does a tragedy like this happen? A small, defenseless child apparently beaten to death, and thrown away like garbage.
It's the latest case that puts a spotlight on the Department of Children and Families, which had been involved with the little girl's family as recently as 2013. But it also raises the question: where was Bella's family in all of this? And where were her neighbors, who saw troubling evidence of neglect and of her mother's drug-addicted life?
Guests
Kevin Cullen, columnist for the Metro section of The Boston Globe. He tweets @GlobeCullen.
Susan Elsen, staff attorney at the Massachusetts Law Reform Institute, focusing on children and family welfare.
More
The Boston Globe: For Officers, It Was All About Bella
"Bella's biological father was out of her life and out of state for the last couple of years, but after he returned to Massachusetts recently he was in no rush to find his daughter. Bella's paternal grandmother thought the photo of Baby Doe looked like her granddaughter. But she didn't act on that thought. It is ineffably sad but undeniably true that far more concern was shown for Bella by strangers who never knew her than the relatives and neighbors who did."
WBUR: Mother, Boyfriend Plead Not Guilty In Death Of Bella Bond
"Rachelle Dee Bond and Michael McCarthy pleaded not guilty Monday in Dorchester Municipal Court in connection with the death of 2-year-old Bella Bond, whose remains were found on Deer Island in June. McCarthy, 35, faces murder charges and was ordered held without bail Monday. Bond, the toddler's mother, 40, is being charged with accessory after the fact. She was ordered held on $1 million bail. The two are due back in court on Oct. 20 for a probable cause hearing."
This segment aired on September 21, 2015.