MCAS And PARCC: The State Secretary And Commissioner Of Education Weigh In
20:55
Play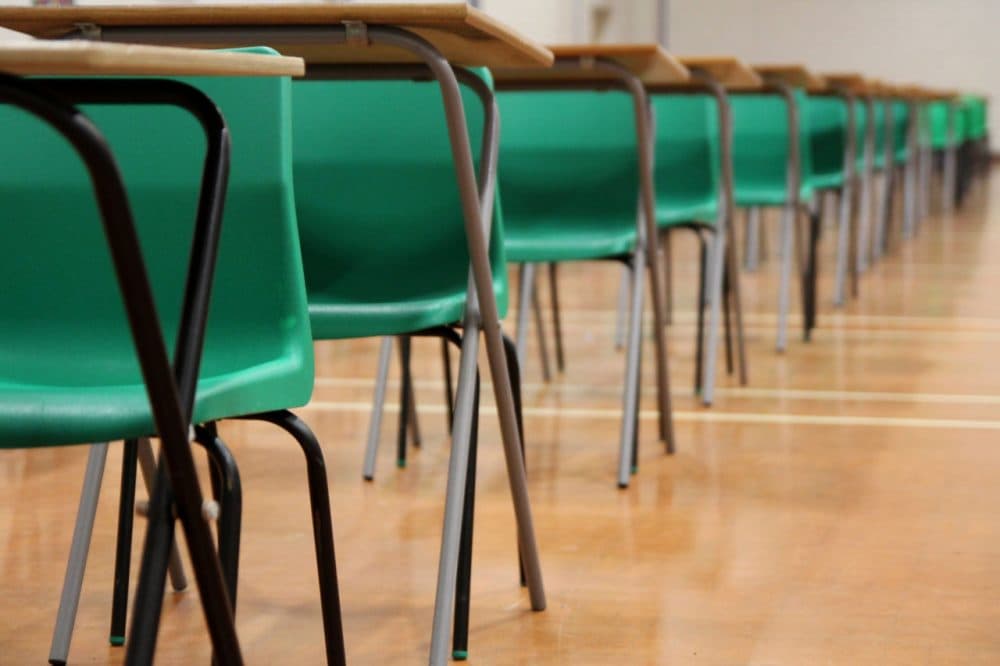 This article is more than 3 years old.
In three weeks, the Board of Elementary and Secondary Education will decide whether the state will continue using its current test, the Massachusetts Comprehensive Assessment System (MCAS), switch to the new Partnership for Assessment of Readiness for College and Careers (PARCC), or merge the two in a so-called "MCAS 2.0."
While the board has the final say, they'll also receive a recommendation from the Commissioner of Elementary and Secondary Education, Mitchell Chester.
Guests
Mitchell Chester, commissioner of elementary and secondary education, which tweets @MASchoolsK12.
Jim Peyser, state secretary of education. He tweets @MassEducation.
More In This Series
MCAS And PARCC: The Future Of Testing In Massachusetts
An explainer of what MCAS and PARCC are and a conversation with two teachers from Boston Public Schools on which they prefer for their students.
MCAS And PARCC: Debating Massachusetts' Testing Future
One of the original designers of MCAS and the leader of a teacher advocacy group debate the merits of MCAS versus PARCC and what should be chosen for the state.
More
The Boston Globe: Education Chief Suggests A Blend Of Assessment Tests
"With a vote set for next month, Mitchell D. Chester, the commissioner of elementary and secondary education, told the education department's board that rather than retaining the old test or replacing it with the controversial PARCC exam, the Commonwealth might develop an MCAS 2.0."
The Boston Globe: How MCAS Made A Difference For The Better In Education Reform
"An effective system of standards and assessment is an essential means to those ends; not only by shining a light on the performance of schools and districts, but also by providing educators with the information they need to make wise decisions and take timely action on behalf of their students. In taking education reform to the next level, we must build on, not abandon, the successful reforms that have brought us this far."
The Boston Globe: Mass. Students Are Again Tops In National Testing
"Massachusetts ranked first in the country in student performance on a closely watched national test, and Boston scored near the top among large cities, according to results being released Wednesday. US Education Secretary Arne Duncan held up Massachusetts as an example to the nation, praising 20 years of efforts by Bay State educators to boost performance."
This segment aired on October 28, 2015.