Most Future Mass. Jobs Will Not Require A Four-Year Degree, Study Says
15:47
Play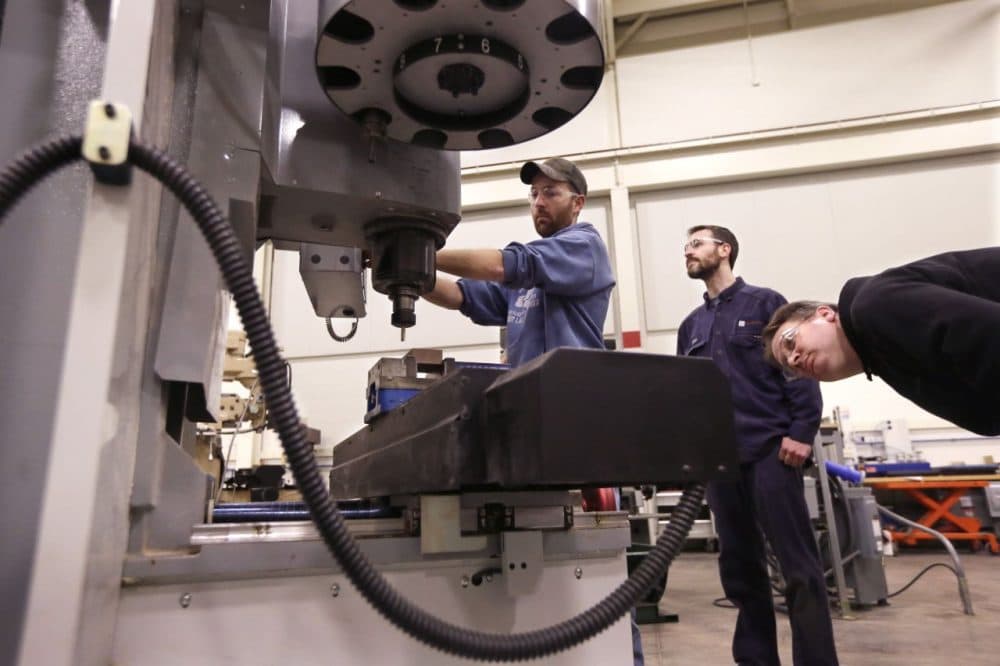 This article is more than 5 years old.
In a state like Massachusetts, the options for higher education are nearly endless, but in Tuesday night's debate between Republican presidential candidates, Sen. Marco Rubio pointed out one that's often forgotten: "For the life of me, I don't know why we have stigmatized vocational education. Welders make more money than philosophers. We need more welders and less philosophers."
And while many news outlets have pointed out welders don't often make more money than philosophers, his point is taken — why don't we talk more about vocational schools as an option for students?
The need for vocational schools is pointed out in a new study out of the Dukakis Center for Urban and Regional Policy at Northeastern. Researchers showed by the beginning of the next decade, a majority of jobs in Massachusetts will require less formal education, including no more than vocational education or an associate's degree.
The study was commissioned by the Massachusetts School Building Authority and stresses there is not enough capacity in the state's current vocational schools to meet our future needs.
Guests
Barry Bluestone, economist at Northeastern University and the founding director of the Dukakis Center for Urban and Regional Policy. He tweets @BarryBluestone.
Robert Dutch, superintendent of the Upper Cape Cod Regional School District, which tweets @UpperCapeTech.
More
The Boston Globe: Job Training System In Mass. Falls Short, Study Says
"Most of the projected job openings in Massachusetts over the next seven years will not require a four-year college degree, but an already strained vocational education system will be unable to train enough people to fill those vacancies, according to a report to be released Monday. It warns that the state faces severe labor shortages in health care, manufacturing, and other key industries as an expanding economy and retiring baby boomers create some 1.2 million job openings by 2022."
Radio Boston: Northeastern Study: Not Enough Spots In Massachusetts Vocational Schools
"Researchers at Northeastern University estimate that Massachusetts manufacturers will have to fill 100,000 jobs over the next decade just from retiring workers, let alone from any new jobs created."
This segment aired on November 11, 2015.