Hingham Native Matthew Trevithick Released From Detention In Iran
09:01
Play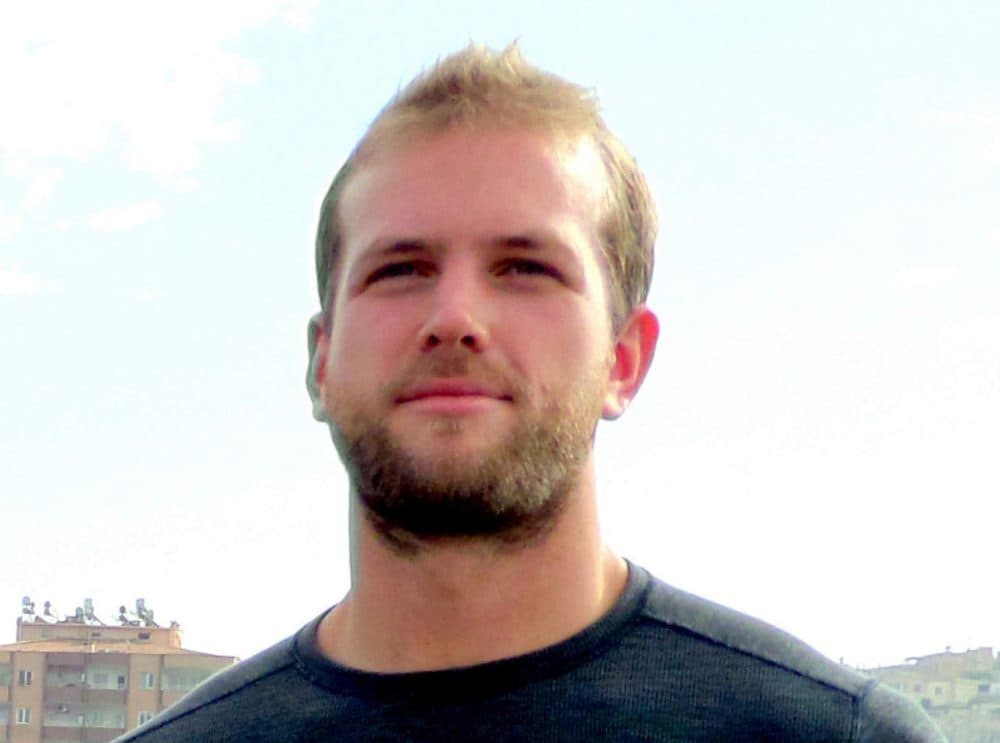 This article is more than 5 years old.
Hingham native Matthew Trevithick is now back with his family. The 30-year-old was studying Farsi in Tehran when he was detained and held for 40 days in an Iranian prison.
"Needless to say we were very concerned," says Trevithick's mother, Amelia Newcomb. She spoke to WBUR about Matt's detention. "And it's not an easy thing to go through, although I know the other families have gone through much more in terms of the length of time their loved ones have been imprisoned. But, we all hung together, and did pretty well throughout the ordeal."
Trevithick is a 2008 Boston University alum, where he studied international relations with Andrew Bacevich.
Guest
Andrew Bacevich, professor emeritus of international relations and history at Boston University.
More
WBUR: Mass. Native's Captivity In Iran Kept A Secret In Hopes Of Diplomacy
"Trevithick's release comes amid a thaw in U.S. relations with Iran — including a nuclear deal and prisoner exchange. The U.S. freed seven Iranians Saturday, in exchange for the release of four Americans who included Rezaian who was held by Iran for 18 months."
The Boston Globe: Hingham Man Detained In Iran Is Back In Mass.
"Trevithick left Iran Saturday on a civilian flight and arrived in Boston about 6:30 p.m. Sunday on a Turkish Airlines plane from Istanbul. Trevithick was imprisoned clandestinely and without notice to U.S. officials, according to the State Department official. The reason for his detention and the conditions he encountered at notorious Evin Prison remained unclear Sunday."
This segment aired on January 18, 2016.