Hundreds Turn Out As Boston Debates A Just-Cause Eviction Ordinance
08:05
Play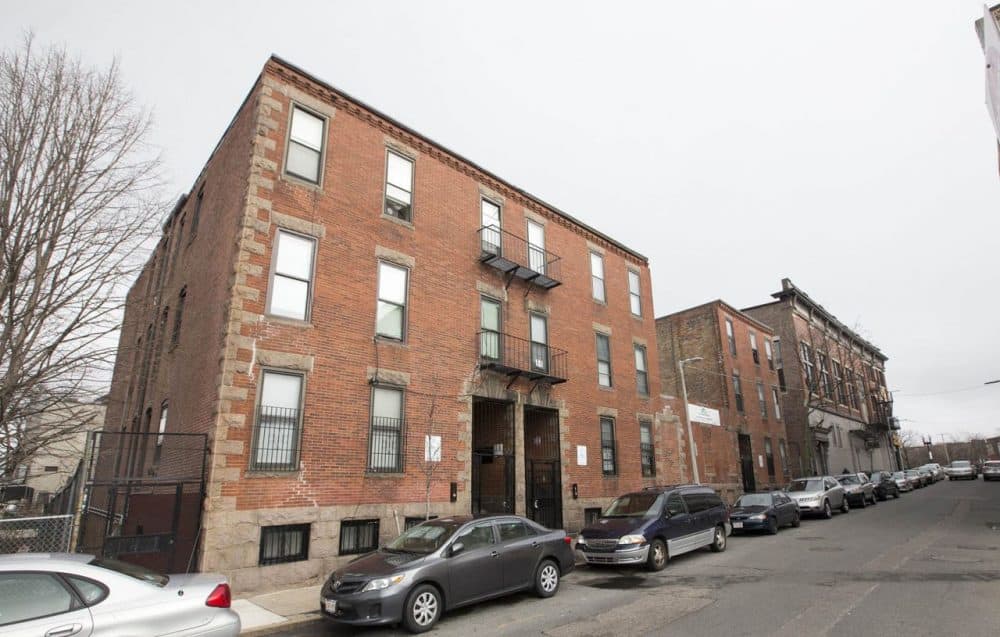 This article is more than 5 years old.
Protesters gathered at City Hall Plaza Monday demanding major changes in the city's eviction laws and housing advocates are pushing for a new so-called "just-cause" eviction ordinance in Boston. We've been covering this issue since last fall, when residents first started alerting us to what they call an eviction crisis caused by spiking rents and property values.
The first shockwaves of that crisis rolled through City Hall Monday afternoon, as housing advocates had their first chance to present their "just-cause" ordinance ideas to Boston city councilors.
Radio Boston's Jamie Bologna was there, and says the meeting was passionate, contentious and representative of one of the greatest challenges facing Greater Boston today.
Guest
Jamie Bologna, Radio Boston producer. He tweets @jamiebologna.
More
WBUR: Boston Housing Advocates Call For New Tenant Protections
"Some tenant groups in Boston want to make it more difficult for landlords to evict renters by proposing a "just cause" evictions ordinance — but others argue this proposal is akin to bringing rent control back to the city. Opponents and advocates of the proposal brought their cases to the Boston City Council on Monday."
Radio Boston's "Evictions In East Boston" Series
Evictions In East Boston: The Push For A 'Just-Cause' Ordinance
"They threw us on the streets without compassion. They knew we were human beings, but nothing mattered to them. That's unjust. They put us in this situation. We didn't ask to leave our homes, especially in the way they threw us out."
Evictions In East Boston: Landlords On What A 'Just-Cause' Ordinance Would Mean
"Landlords say the proposal to regulate evictions for 'just-cause' creates 'de-facto rent control,' and that it would have disastrous effects including, 'housing deterioration, no new housing construction, death of small property ownership, destroying neighborhoods.'"
Evictions In East Boston: Housing Lessons From San Francisco
"There's really only one long-term solution, which everyone from city officials, tenant advocates and housing economists agreed upon. San Francisco has to build its way out of its rental crisis."
Evictions In East Boston: How Can Boston's Housing Be More Affordable?
"Now we're turning the conversation to our listeners –you've been emailing and tweeting us all week about this and we want to hear from tenants, landlords, students, everyone."
This segment aired on March 15, 2016.