Evictions In East Boston: The Push For A 'Just Cause' Ordinance
03:00
Play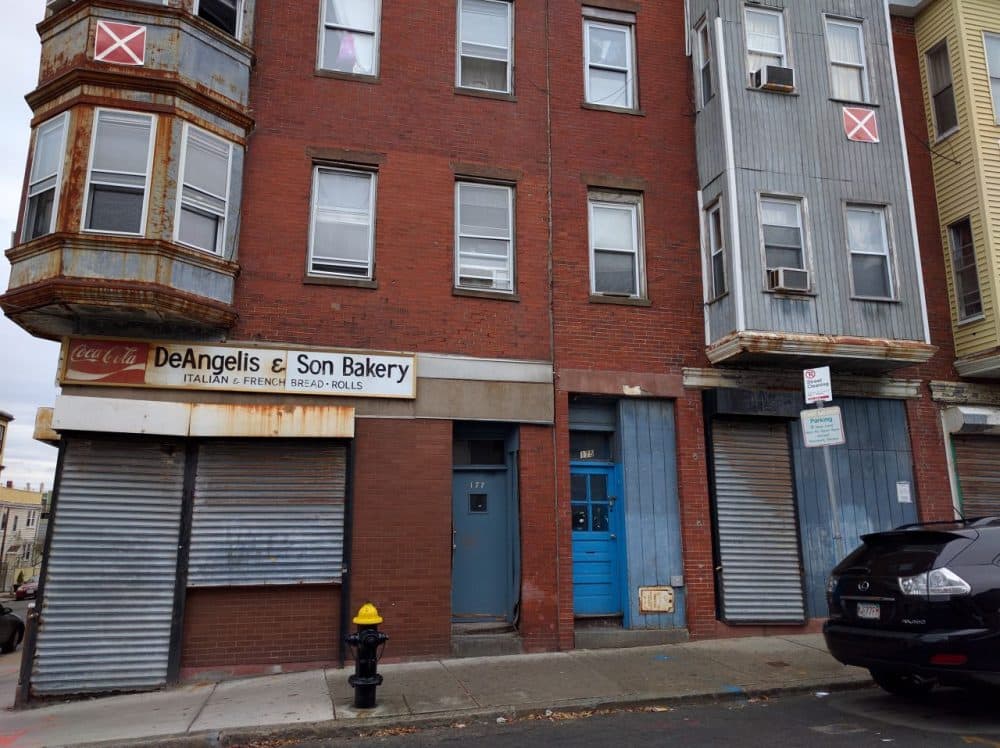 This article is more than 5 years old.
Let's revisit a topic that strikes a chord with a lot of Bostonians: housing. Skyrocketing rents, neighborhoods being transformed and a little-known ripple-effect of the massive changes in Boston's housing market.
Our recent series on evictions in East Boston and the push for a just cause eviction ordinance — which would make it harder to remove tenants from apartments — took a deep dive into the issues at play, and what such a change in the law would mean for tenants, landlords and the city at large.
This conversation originally aired on Dec. 14, 2015.
Guests
Olga Pasco, East Boston resident.
Lisa Owens Pinto, executive director of City Life/Vida Urbana. She tweets @owenslmichelle.
Matt Nickell, attorney at Greater Boston Legal Services.
More In This Series
Evictions In East Boston: Landlords On What A 'Just Cause' Ordinance Would Mean
"Landlords say the proposal to regulate evictions for 'just-cause' creates 'de-facto rent control,' and that it would have disastrous effects including, 'housing deterioration, no new housing construction, death of small property ownership, destroying neighborhoods.'"
Evictions In East Boston: Housing Lessons From San Francisco
"There's really only one long-term solution, which everyone from city officials, tenant advocates and housing economists agreed upon. San Francisco has to build its way out of its rental crisis."
Evictions In East Boston: How Can Boston's Housing Be More Affordable?
"We turn the conversation to our listeners – Are we in the midst of an eviction crisis? What do you think of a "just cause" eviction proposal? What is the role of government as the region undergoes rapid transformation? How do we promote growth and prevent displacement simultaneously?"
More
WBUR: 'The First To Leave East Boston Are Us': Rising Rents Are Pushing Some Residents Out
"Stories of exodus are increasingly common in East Boston, but it's happening across the city. A recent study from Northeastern University suggests Boston's housing market is in crisis: Young snake people and aging baby boomers are relocating from the suburbs, occupying housing that traditionally went to blue-collar Bostonians."
Ungentry: U.S. Census Housing Data For Boston, Visualized
Including median rents in East Boston and percentage of residents paying 30% or more of their income for rent.
Zillow: Boston Market Overview: Rentals
"To track rents, we use the Zillow Rent Index (ZRI). The ZRI is the midpoint of estimated rents in a given region. Half the estimated rental prices are above this number and half are below."
This segment aired on April 7, 2016.