What Effect Did The Big Dig Have On Seaport Traffic?
14:30
Play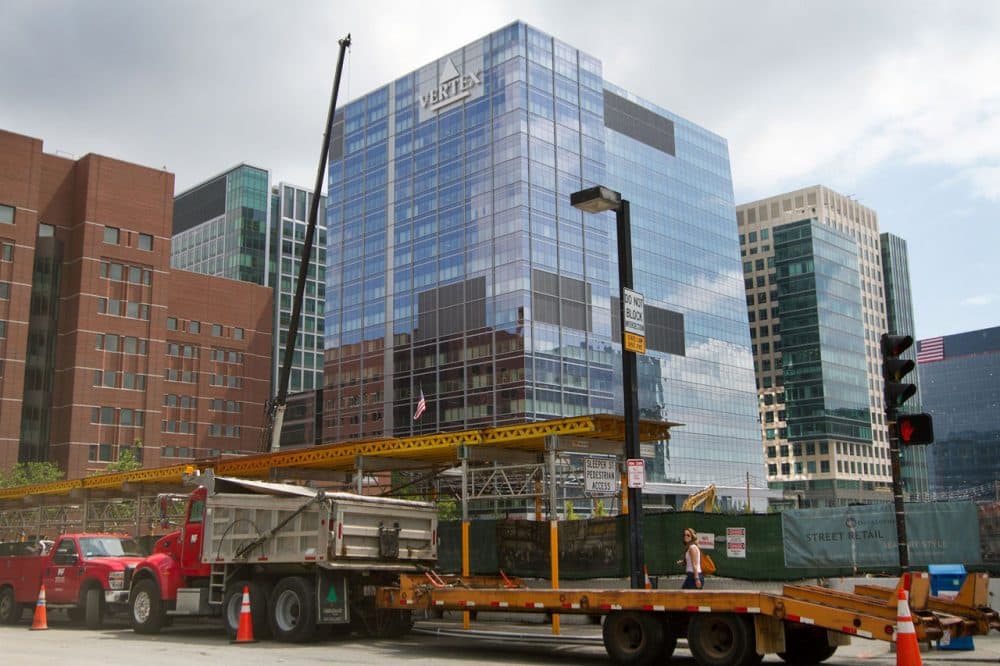 This article is more than 5 years old.
We call Boston's Seaport the "Innovation District." And, with companies like Rethink Robotics, Brightcove and, soon, General Electric calling it home, it's proving to be an apt name.
Except, when it comes to actually getting around. Part of that is due to the Big Dig, according to author Dan McNichol, who was also the former spokesperson for the project.
On Morning Edition, Bob Oakes took a trip to the waterfront with Jim Rooney, CEO of the Greater Boston Chamber of Commerce.
"If it is too crippling, too stifling, other cities begin to catch up in terms of talent, and attractiveness in other areas," Rooney said. "This could be a negative factor. We're not attempting to sound any immediate crisis alarm bells. What we're suggesting is there needs to be a long-term strategy."
So, what should that strategy be?
All this week, WBUR is exploring the many facets of the region's traffic woes in a special series called, "Driving Us Crazy," part of our new initiative called BostonomiX, that covers the intersection between brains and business.
Guest
Dan McNichol, author and infrastructure advocate. He tweets @DanMcNichol.
More
WBUR: Without Traffic Solutions, People Will 'Turn Away' From Seaport District, Jim Rooney Says
"Traffic congestion and business innovation are coming face-to-face in Boston's Seaport District, where we met up with Jim Rooney, CEO of the Greater Boston Chamber of Commerce. Rooney joined Morning Edition to discuss how increasing public transportation options is vital to the continued growth and prosperity of one of the city's most important business districts."
Radio Boston: Northern Avenue Bridge Suspended Between Demolition And Restoration
"The Northern Avenue Bridge in the Seaport District of Boston is an enormous steel structure, now brown and rusting from neglect. It is city-owned, but has been closed to vehicles for two decades and blocked off to pedestrians since 2014. We went to see the bridge and met up with Dan McNichol, an independent author and advocate for rebuilding America's infrastructure. He doesn't want to lose the character of the bridge and has been calling for a restoration rather than a demolition."
This segment aired on April 27, 2016.