CommonHealth: In Age Of Medical Simulation, Is 'See One, Do One, Teach One' Still Relevant?
09:59
Play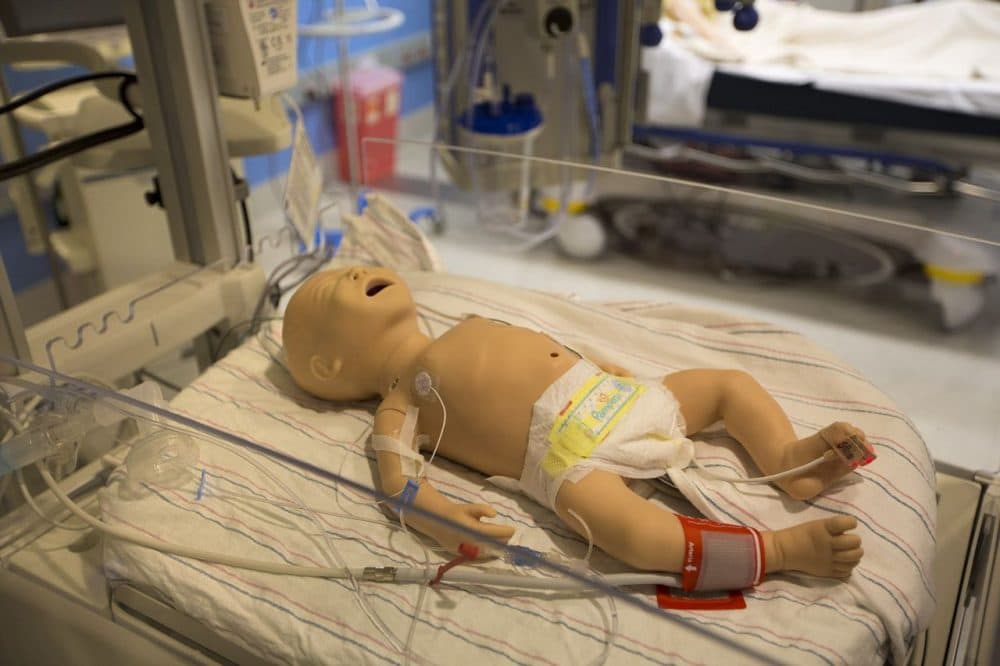 This article is more than 5 years old.
There's a phrase that many patients might find terrifying, but that's actually familiar to anyone who's gone through medical training.
"See one, do one, teach one."
It's an age-old adage among doctors in training — when you're a green medical student, intern or resident, you watch a procedure performed by someone who knows how, then you try it yourself. That, in theory, makes you such a newly-minted expert, capable of teaching the procedure to someone else.
But, in the age of medical simulation, does it still make sense for doctors to train on real, live patients?
Guest
Carey Goldberg,, editor of WBUR's CommonHealth blog. She tweets @commonhealth.
More
CommonHealth: Opinion: In Simulation Era, Your Doc's First Try At A Procedure Should Not Be On You
"Dr. Charles Pozner, of Boston's Brigham and Women's Hospital, recalls the first time he placed a central line, which involves sticking an eight-inch-long needle into a patient's jugular vein to place an intravenous line. He had never even seen it done before, but a chief resident offered him the opportunity after a long day working together."
WBUR: Medical Errors Are No. 3 Cause Of U.S Deaths, Researchers Say
"A study by researchers at Johns Hopkins Medicine says medical errors should rank as the third leading cause of death in the United States — and highlights how shortcomings in tracking vital statistics may hinder research and keep the problem out of the public eye."
CBS Boston: Inside Boston Children's New Simulation Center
"Boston Children's Hospital has gone Hollywood, and it's all in hopes of teaching doctors and nurses to better care for you."
This segment aired on May 9, 2016.