Remembering John McLaughlin, 'The American Original'
02:49
Play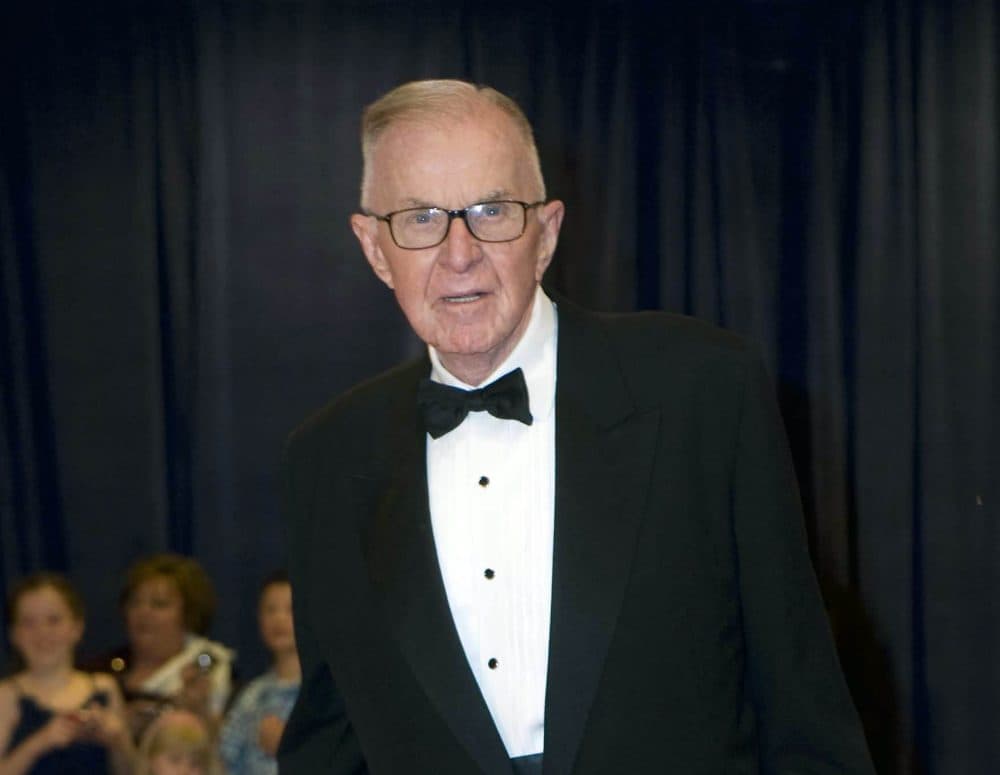 This article is more than 4 years old.
We take a moment to remember a singular voice in American journalism and politics. He's the unmistakable lead to the long-running politics slugfest, "The McLaughlin Group." John McLaughlin died Tuesday, he was 89 years old.
McLaughlin hosted his eponymous talk show for 34 years. In that time, he missed only one taping, just last weekend.
Billed "the American original," McLaughlin was just that: contentious, irascible, intelligent, he ushered in the era of television opinion journalism.
Critics loved to tut-tut McLaughlin for turning politics into televised entertainment, to which McLaughlin himself responded in 1986 with a characteristic growl, saying, "The acquisition of knowledge need not be like listening to the Gregorian chant."
The Providence, Rhode Island-born McLaughlin was a Jesuit priest early in life. He studied at a seminary in Massachusetts and earned two master's degrees at Boston College. In 1970, he launched an unsuccessful Republican campaign for senator in the Ocean State.
This segment aired on August 17, 2016.