Attorney General Maura Healey On Boston Women's March
09:05
Play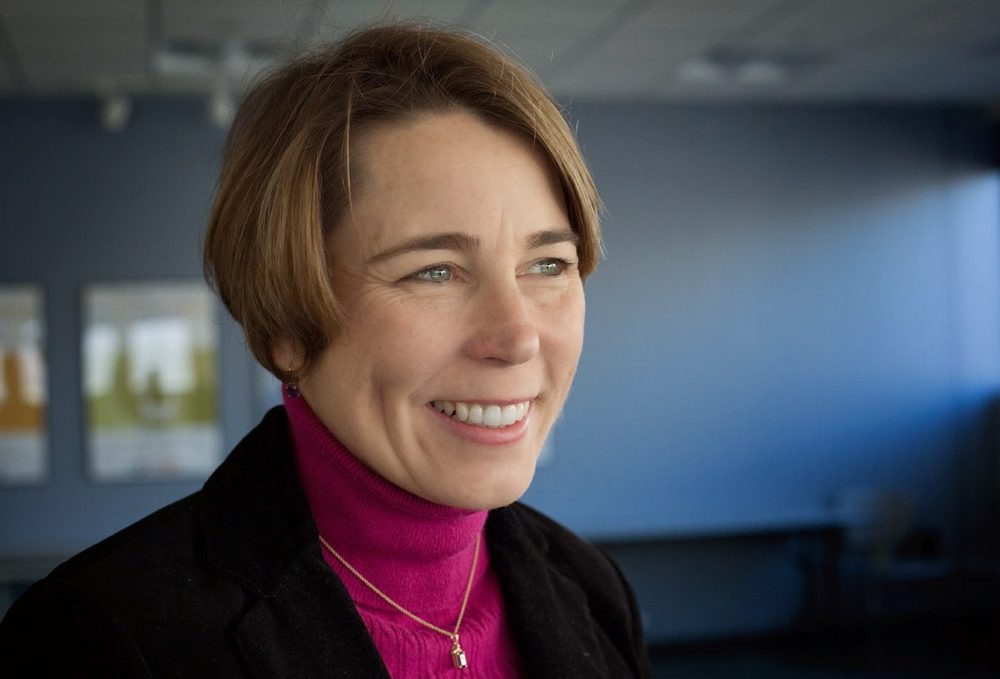 This article is more than 3 years old.
Starting tomorrow, protests are happening nationwide and in Boston in reaction to Trump's inauguration.
This Saturday, more than 60,000 people have registered to join the Boston Women's March for America at the Boston Common. The event is one of over 500 marches happening nationwide.
Speakers at the Boston march will include U.S. Senator Elizabeth Warren, Boston Mayor Marty Walsh and Attorney General Maura Healey.
Guest
Maura Healey, attorney general of Massachusetts. She tweets @massago.
Interview Highlights
On why she's joining the march
"It's really important to me to be there ... It's just wonderful to see so many women and men come together at this time and in this moment. There's a lot of fear out there, there's a lot of uncertainty. And I think what I hear and sense and feel across this state is a lot of energy. People are energized and they want an opportunity to speak out, to act, get involved and Saturday's a great way to do just that."
On the goals of the march
"Part of this is about providing an opportunity for people to come together and speak with one voice. But there are certain things that going forward in the state, going forward as a nation we're committed to. We want access to healthcare, we want access to reproductive rights — issues the new Administration and a president-elect who's made all sorts of statements and promises that are on one hand, unconstitutional or unlawful or counter to a lot of the gains made and the progress made here in Massachusetts. And a lot of people are really upset about that and I understand that.
"I think it's now more important than ever that people come together — that they exercise their right to speak out and to gather and to stand in solidarity and to stand for this purpose of community. And there's a lot of strength in community, strength in unity.
"I've been doing these town halls around the state and no matter where I go, I'm seeing crowds and folks come out in numbers that I never could've anticipated and I think people wanna act. They wanna get involved ... It's probably gonna be the largest women's march outside of Washington D.C. Again, I think that just reflects the energy and what we have going on here in Massachusetts."
On if the march is explicitly anti-Donald Trump
"There's no doubt that for many of us, a lot of what Donald Trump stands for, a lot of the policies that he promotes, a lot of his values as reflected most recently in who he's nominated to serve in really cabinet positions, are things that are counter to what I believe in and counter what a lot of folks here in Massachusetts believe in ...
"On the one hand, I think it is an opportunity to reaffirm a commitment to values and principles and policies that we fought hard for in Massachusetts and we don't wanna see us go backward ... It's also though an opportunity to come together and be energized and commit again as a community to the work that we're gonna need to do here in Massachusetts to make sure that going forward, we're protecting people that we're fighting for and ensuring access to healthcare, women have access to reproductive rights, we're gonna take care of immigrant communities, we're gonna stand up for civil rights and we're gonna fight for an economy that really is a democracy.
"... People across the state are hurting and we need to make sure that their voices are heard."
On the critics who say the march is disrespectful
"Tell me who Donald Trump has respected so far. In the last 18 months. In the last two years of his campaign.
"This is about making clear that we're gonna continue to fight for values and principles and policies that have made us successful here in Massachusetts and policies that are working for families across this country. And it's time for folks to come together.
"I think it's wonderful that people are speaking out and speaking out I think we're gonna see more of that in the weeks and the months and the years ahead. And again, some of this reflects what I've believed is absolutely justified fear, concern, uncertainty, and frankly, real disappointment and hurt as a result of things that Donald Trump has said and done.
"I think that most Americans and most people in Massachusetts, they don't wanna see Roe v. Wade reversed. They don't wanna climate change denied. They don't wanna people to lose access to healthcare. And they wanna make sure that we don't roll back on some of the important reforms that were put in place to deal with Wall Street abuses. And unfortunately, Donald Trump and some of his cabinet nominees, they wanna go in those directions — but I think all the more important for people in Massachusetts and across this country, to take the opportunity to come out and be clear about the policy and the principles they're gonna fight for and support."
On the critics who say the march is mostly white, middle-class women
"Come Saturday and see what you see. I'm hearing from people from all walks of life, races, ethnicities, religion, socioeconomic level, frankly even political parties who want to come out, bring their kids, bring their families, I think it's a wonderful, wonderful thing.
"We're a democracy ... people are welcome to and should share views on any number of things. And to the extent there's commentary or opinion about the march, that's to be welcomed ... There is no doubt there is a strong consensus that turning out and showing up and gathering is a good thing. I think it's a good thing for our democracy and I think it's a wonderful act of civic engagement."
This segment aired on January 19, 2017.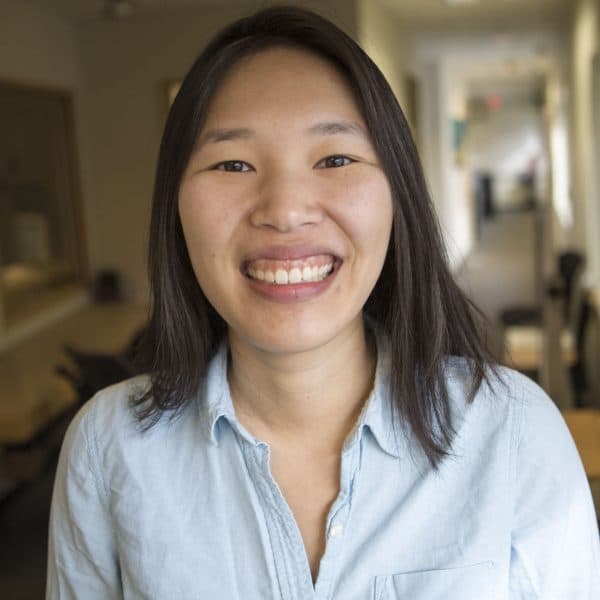 Alison Bruzek Associate Producer, Radio Boston
Alison Bruzek was a producer for Radio Boston.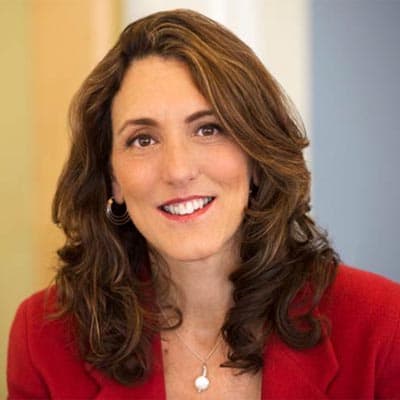 Deborah Becker Host/Reporter
Deborah Becker is a senior correspondent and host at WBUR. Her reporting focuses on mental health, criminal justice and education.